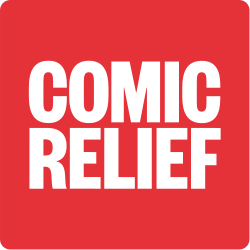 Comic Relief
Business Change Programme Manager

Support to the Executive Director, Finance & Resources and wider Executive Leadership Team to embed and deliver year-round business planning processes and project governance across the organisation. Take a lead role in ongoing finance transformation work and other cross-organisation projects as they arise.
Key Responsibilities
To own the governance around business change project set-up and delivery across the organisation.
To manage high level reporting of business change project delivery progress, including identification of interdependencies, across the organisation.
To oversee delivery of the business change projects, performing central Project Management and driver role.
To develop high level organisation-wide activity plans that ensure the delivery of the strategic objectives in line with the financial plan and framework.
To work with key stakeholders across the organisation to ensure consistency and alignment during the execution of the organisation's activity plans.

To develop the process for, and management of the tracking of performance against the organisation's activity plans, and the communication of progress across the organisation.

To embed organisation-level KPIs across the organisation, to enable the measurement of performance in meeting the organisation's strategic objectives.

Support finalisation of the five-year financial model and future financial narrative of the organisation.

Undertake ad hoc projects for the Executive Director, Finance & Resources or wider Executive Leadership Team as required.
Essential Competencies/Experience
Experience of business change and of different approaches to project management

Experience of monitoring and evaluation of performance at organisation-level, including developing effective KPIs, and driving the learning process with senior stakeholders to achieve ongoing effectiveness.

Experience of working with senior stakeholders, including at Board and Executive level.

Ability to work collaboratively as part of a successful team, adapting to different styles and ways of working, but also able to take initiative, solve problems and think laterally in a high-pressure environment.
Desirable Competencies/Experience
Experience of delivering organisation-level strategic plans and developing and managing organisation wide activity plans.
Note: Interviews will likely be held on the 28th of May
Role posted -
3:37pm, 7th May 2019 BST