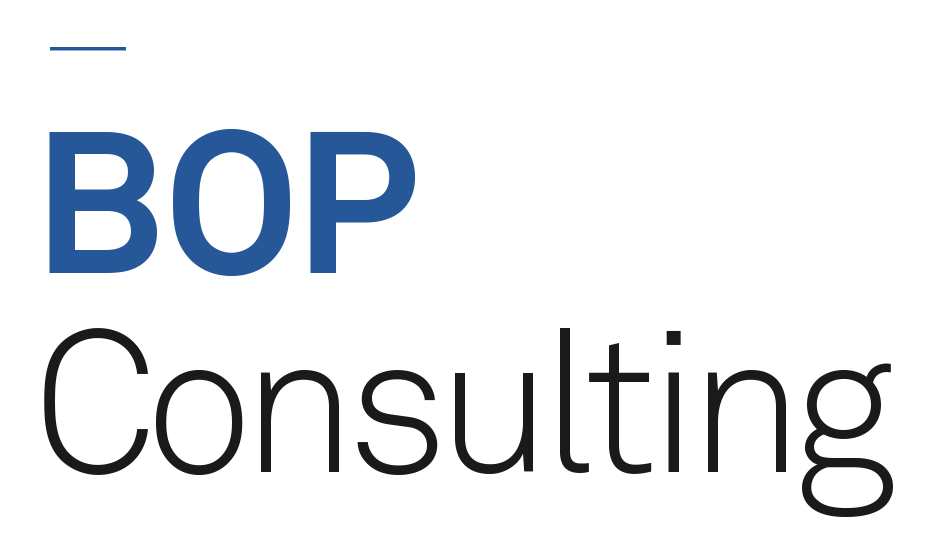 Research Analyst
BOP Consulting
Salary: £30,000-34,000 PA depending on experience
Location:

Birmingham or surrounding areas

Closing: 6:00pm, 2nd Nov 2022 GMT
Role posted - 5:19pm, 21st Sep 2022 BST
Job Description
BOP Consulting is a global research and consulting practice for culture and the creative economy. 
Our work covers research and evaluation, strategy, buildings and placemaking. For 25 years, BOP has partnered with cities, cultural organisations, and policymakers to reshape the way culture is experienced and delivered locally, nationally, and internationally. 
We welcome applicants from all backgrounds. We want to make sure our workforce is diverse and representative of the communities we work with, and that our opportunities are open to all.
Our typical services and selection of our projects are on our website.
The role
As a Research Analyst at BOP you will directly support the Chief Economist and our wider team by providing highly skilled research and analysis across our UK and international market portfolio.  
 You will be responsible for collecting, analysing and interpreting quantitative data including: economic data on firms and labour markets, financial information, monitoring data, survey results.  
 You'll be comfortable communicating findings clearly in presentations, reports and slide decks.  
You will work within multiple project teams and so have to coordinate and plan your own workload, working with your Manager. For this role, we are looking for a candidate who has over two years demonstrable professional experience.  
Illustrative day in the life​ of a Research Analyst at BOP
Desk research into the annual reports of Concert Halls, to see how much income they get from retail.
Drafting a set of slides based on a survey of creative businesses, to show the key factors driving their business growth. 
Taking notes at a focus group for young filmmakers to understand the barriers they face in their careers. Preparing and circulating these notes to the relevant project partners as part of the project management process.
As an Analyst you will be expected to:
Undertake a range of research and consultancy tasks, supporting project teams across our portfolio of work: 
Undertaking data analysis 

Report and presentation writing 

Desk research and evidence reviews 
Setting up surveys and field work (e.g. building online surveys and arranging programmes of interviews) 

Undertaking telephone and in-person interviews and focus groups and analysis 

Supporting the Chief economist in economic valuation approaches & socio-economic impact assessments 
Project manage contracts, working closely with Project Directors, and continuing our reputation for high quality while improving the profitability of projects. This will require: 
Managing projects according to BOP's standard processes and procedures 
Liaising with clients and external partners 
Contribute to the tendering process (i.e. to bid writing and pitch preparations). 
As a Research Analyst you will also be expected to undertake any reasonable duties as required by the Directors, for instance but not exclusively: project administration, contribute or have responsibilities in communications and marketing activities, or wider operational activities (e.g. knowledge management, cross-company projects etc.). 
What we are looking for
Key requirements
Work experience – at least 12 months, either in a consultancy business or undertaking research for government, public body, university or a think tank  

Undergraduate degree in economics, maths or a quantitative Social Sciences subject / equivalent work experience 

Highly competent in use of software such as MS Excel and analytical tools e.g.: R, Stata, Excel, SPSS 

Exceptional critical reasoning skills  
Strong communication skills, ability to explain complex analyses in simple and non-technical terms 

Strong report writing skills. You must be able to write crisp business English. 
Desirable requirements 
A strong understanding of the core principles in economics (especially microeconomics), statistics and econometrics  
Experience using quantitative research methods in the course of evaluation, impact studies, market or audience research, economic analysis, or other area related to the focus of our consultancy work, e.g.: longitudinal panel methods such as differences-in-differences, VBA in Excel, building models/running models in Excel. 

A working knowledge of public policy regarding urban and regional development, and related spatial analysis at differing levels of administrative geography 

Familiarity with commonly used governmental and research data sources, documents and resources, e.g. ONS / NOMIS, UN, UK Data Archive, HM Treasury Green & Magenta Book  

Languages: languages other than English are highly desirable. There is particular demand from our clients and in relation to our existing team for Arabic, Spanish or Chinese. 
Personal attributes:
Passionate about your own personal growth.  

Detail focused with a belief in rigour and excellence. 

Client focused – engaged and responsive.  

Committed to progress and positive change in the sector. 

Well prepared, organised and efficient. 
Proactive and self-organising. 
Role details​
Salary band for this role is: £30,000-34,000 per annum – TBD based on experience 

This is a permanent role, offered on a full-time (37.5hrs pw) or part-time (30hrs pw) basis. 
For this role, we are specifically seeking to recruit an applicant from Birmingham or within comfortable commuting distance. We operate a hybrid working model with an expectation of our team to be in the office 2-3 times a week. 

This role will report to our Chief Economist. 

25 days holiday pro rata (including 5 days during the Christmas closure period). 

Start date – as soon as possible.   
Please note, we are unable to sponsor a UK work VISA for this role.
Recruitment process:
Deadline: November 2
Shortlisting: November 3-7
First round of interviews: w/c November 14 Structured interview with set questions to get to know the candidate and their background
Second round of interviews: w/c November 28Task to be undertaken prior to the interview & presented to the panel + structured interview with set questions to get a deeper understanding of the candidate's experience and skills
We aim to keep to the timings listed above, however these might change slightly depending on the workload and capacity of team members. We will always try to communicate any delays in a timely manner.
If you have any questions about the role and working at BOP, please email kristina@bop.co.uk. In the first instance we request you submit specific queries, if these are challenging to answer, we are happy to set up a subsequent clarification call.
Removing bias from the hiring process
Your application will be anonymously reviewed by our hiring team to ensure fairness
You won't need a CV to apply to this job
Removing bias from the hiring process
Your application will be anonymously reviewed by our hiring team to ensure fairness
You won't need a CV to apply to this job