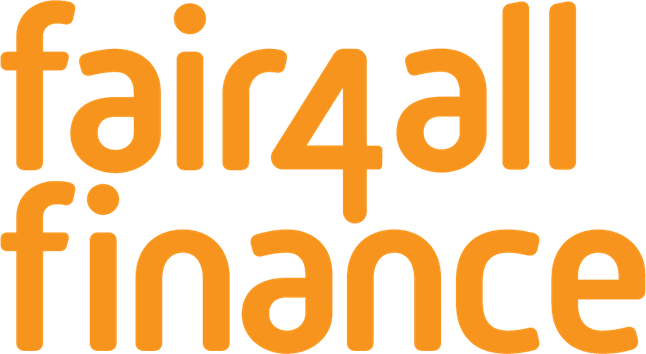 Social Research Associate
Fair4All Finance
Salary: £38,000 - £42,000
Location:

Flexible, the role-holder will be expected to join regular meetings in our London office, and at client meetings nation-wide; with flexibility on working from home at other times

Closing: 1:07pm, 17th May 2022 BST
Role posted - 11:36am, 19th Apr 2022 BST
Job Description
Introduction
Thank you for considering this role at Fair4All Finance. As we continue our exciting growth plans in 2022, we are looking to deliver on our ambitious goals and refreshed strategy to support low- and lower-income households access the financial products and services to improve their quality of life and standard of living. We're now looking for a dynamic, innovative, and evidence-led Social Research Associate to join our Systems Change and Impact workstream.
You will be joining a talented and passionate team overseen by a committed and impressive board. Our high calibre team is drawn from a range of backgrounds spanning CEO, Partner and Director roles within Financial Services institutions through to leaders in impact investing and social purpose organisations.  The reach and influence of our team makes this an exciting place to work and enables us to engage important stakeholders at the highest levels.
Role purpose 
The Social Research Associate will lead on key workstreams of customer research, and data gathering and sharing for Fair4All Finance to ensure that all our work is driven by the requirements of customers in vulnerable circumstances. Reporting directly to the Markets and Consumer Insights Manager and ultimately the Director of Strategy and Policy, the postholder will work closely with the other members of the System Change and Impact Team. The Social Research Associate is a key role in developing customer insights which aim to transform the financial services market to be fairer and more affordable for all customers.
The role will be responsible for overseeing strategic research priorities at Fair4All Finance, in particular identifying where the gaps in understanding of the way that customers in vulnerable circumstances currently use products are, and setting out how, through owning the research work, or through partnerships, these gaps can be filled.
The role holder will demonstrate the impact on customers of using various financial products and services. This will both be on the side of positive experiences with products that are considered fair and affordable, and negative experiences with products which cause harm or are illegal. This will contribute to the wider policy agenda of ensuring that stakeholders understand the importance of fair and affordable financial products and services in a robust, evidence-based way.
The role holder will also provide oversight on a range of datapoints and indicators that impact on the affordable credit market, for example statistical data covering cost of living issues, including statistical reports and data feeds from ONS, Bank of England, FCA and others that will assist in the analysis of market trends and gaps. These might include universal credit figures, petrol, food and utility prices, the disproportionate spend profiles of different household types which impact the poverty premium and the correlation of these to commercial and community lenders demographic profiles.
Several key research projects are already underway which the post holder will be expected to have a role in managing, co-managing or being aware of. These include pieces on:
the lack of access to financial products and services facing the Black, Asian, and Minority Ethnic population

the current scale and trajectory of illegal moneylending in the UK

the social impact delivered by a cohort of credit unions across Merseyside

international models which inform UK practice on financial inclusion, among others.
Your responsibilities 
In this role your focus will likely be split across some key areas of work: 
Customer Research
Responsible for ensuring that Fair4All Finance's work is steeped in customer insights, based on both regular customer monitoring and larger exploration of research questions.
Identification and prioritisation of the research areas which will contribute to the development of fair, affordable and appropriate financial products and services, including gaps in customer insight and understanding

Delivery of research priorities through the Fair4All Finance team or external partners, resulting in a more complete customer insight picture

Evaluation of primary data to draw customer insights

Designing or inputting into the design of research projects including some involvement in aspects of contract management including IP and data sharing

Research report writing

Regular updates to the team to inform strategy and programme design, based on core customer data sources

Building strong relationships with key stakeholders in the customer space to draw their insights into Fair4All Finance

Dissemination of research among financial inclusion stakeholders and the wider financial services industry
 Systems Change and Impact
Contribute to the development of a robust impact framework for the provision of fair, affordable and appropriate financial products and services

Collaboration with researchers and academics in the affordable credit sector to develop a framework that builds on existing data

Working closely with credit unions and CDFIs organisations to advise on the implementation of the research framework

Dissemination of the framework among the mainstream financial services industry

Advising on Fair4All Finance's internal impact measurement
 Project Management
Commission and manage external partners to deliver research priorities

Identify where additional research or resources need to be sourced to deliver on outcomes, setting out a work plan with clear timelines, responsibilities, and performance milestones
 Person specification 
Essential experience and capabilities 
To be successful you will need: 
Professional experience in social or customer research

To have managed or held primary responsibility for consulting or research projects

Knowledge of different research methods and the ability to apply these to varied settings 

The ability to analyse and interpret both quantitative and qualitative primary customer data

Experience of using analysis to recommend solutions which improve customer wellbeing

To be able to present complex information to key stakeholders and team members in a clear and helpful way

Experience working with partners to collectively work towards systems change

A degree in a social research, social policy or a related field with a strong research element, or a minimum of five years of experience in research 
Desirable experience and capabilities 
It would be great if you also had:
A strong understanding of customer needs in the financial wellbeing and financial inclusion spaces

Experience in research and designing solutions for specific black, Asian, and ethnic minority groups

Understanding of communities of place and interest in those that face disadvantage, particularly in relation to financial products and services

Knowledge of and experience working with ONS, FCA, and other public databases

Good understanding of statistical tools such as SPSS, Stata, and/or R, and Excel.  

Worked on procuring research and managing the outcomes

Knowledge of developing a research agenda and aligning this with an organisation's strategic priorities

Experience in the social sector, either designing or delivering solutions for customers in vulnerable circumstances
Personal characteristics
You will:
Have strong and demonstrable empathy for the experiences of people in vulnerable circumstances

Be able to deal with complexity and uncertainty and work under your own initiative

Be able to adopt innovative and creative approaches to problem solving with multiple stakeholders

Seek continued learning and development

Be a team player – takes the initiative to support colleagues and suggest solutions

Enjoy innovative and experimental ways of team working

Thrive working in a small team, occasionally working alone, but never in isolation.
 Terms of employment
All applicants must have an existing Right to Work in the UK.
Fair4All Finance is committed to being a diverse organisation that is truly representative of the people and communities we serve. We are an equal opportunities employer with an inclusive environment where different experiences, expertise and perspectives are valued, where everyone is encouraged to grow and develop, and all team members can contribute to their fullest potential.
Applications are welcome from people of any age, sex, gender identity, disability, marriage or civil partnership, pregnancy and maternity, religion or belief, race, sexual orientation, transgender status or social economic background. We are determined to ensure that all team members and applicants receive fair and equitable treatment or are not disadvantaged by any inappropriate conditions or requirements being placed on them.
When we are recruiting, we actively seek to reach a diverse pool of candidates. We are happy to consider any reasonable adjustments that potential team member may need to be successful. We recognise the importance of a good balance between work and home life, so we do everything we reasonably can to accommodate flexible working.
Removing bias from the hiring process
Your application will be anonymously reviewed by our hiring team to ensure fairness
You'll need a CV/résumé, but it'll only be considered if you score well on the anonymous review
Applications closed Tue 17th May 2022
Removing bias from the hiring process
Your application will be anonymously reviewed by our hiring team to ensure fairness
You'll need a CV/résumé, but it'll only be considered if you score well on the anonymous review