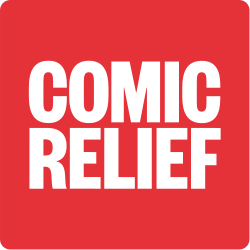 Finance Manager - Projects (12 month FTC)

The purpose of this role is to support the Head of Finance and Financial controller in driving change across the finance team and the wider organisation to deliver more effective and efficient finance processes and ensure we are ready for the implementation of new finance systems.
Key Accountabilities / Objectives:
To lead on key projects across the team as directed, working independently or collaboratively as a part of a wider team, ensuring they are completed within agreed deadlines and budget.

To undertake a thorough review of all key financial controls to ensure they are well defined, fit for purpose and fully implemented.

Develop a finance manual and finance team training materials

To take a lead role in the project team responsible for the replacement of the finance systems with a particular focus on ensuring that supporting processes are effective and efficient.

To improve data quality and timeliness across the finance team by finding out root causes of delays and data failures and identifying and implementing solutions.
Essential Education and Skills
Qualified accountant with relevant post qualification experience.

Extensive experience of using finance systems – Great Plains would be desirable.

Knowledge of Charities SORP, statutory accounting regulations, VAT (including exempt, partial exemptions and reverse VAT), PAYE and other payroll taxes, and Gift Aid.

Experience of working effectively in cross-functional teams

Proven experience of preparing annual accounts for external publication.

Proven experience of coaching and training both finance and non-finance staff.

Understanding of voluntary sector, financial controls required and how to work with decision making structure (including Trustees) preferred.

Project management experience desirable but not essential.
Key Competencies:
Confident and self-motivated with high resilience that can work independently or as part of a collaborative cross-functional team.

Effective relationship builder with strong emotional intelligence and political awareness to proactively challenge and persuade senior stakeholders and partners.

Analytical thinker with exceptional communication skills that engage and inspire.

Dynamic professional with a positive, solution orientated and fun approach.
Inclusivity at Comic Relief
We recognise diversity and inclusion are a source of strength in achieving our mission. We therefore welcome everyone, trusting what makes us different brings creativity, styles and experiences to help us collectively do our best work. That's regardless of your gender, age, ethnicity, disability, religion, sexual orientation, and cultural identity. We especially welcome those from under-represented groups in modern grant-making and fundraising. We are on a journey, but if you join our team you will be part of a community that is committed to creating a diverse and inclusive environment where we want you to:
Be valued for being yourself

Do your best work, and be supported to break down barriers so you can succeed

Be heard, respected, and treated as an equal, whatever your level, experience or background

Be part of a team that is committed to making this happen – with our colleagues, partners, and contributors.
Comic Relief is committed to preventing and protecting all people from harm in their interactions with us. We expect all those that act in our name to uphold our approach to doing no harm.
Role posted -
5:26pm, 22nd Feb 2021 GMT