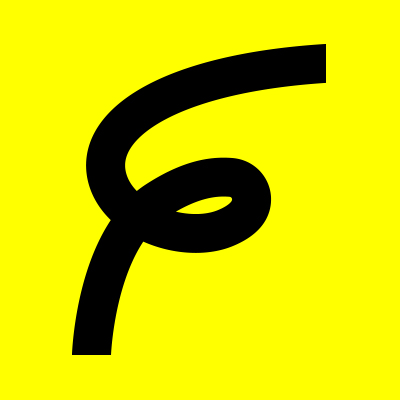 Graphic Designer (Part Time, 3 days per week, 80-90k pro rata)
Folklore
Location:

Sydney

Closing: 5:00pm, 31st Dec 2021 AEDT
Role posted - 3:37pm, 31st Aug 2021 AEST
Job Description
About us
Folklore is a team of investors, founders, and builders committed to supporting Australian and New Zealand tech founders. We're a first cheque to forever investment firm, and we believe in the power of founder vision and the potential of teams, right from the start. Founded in 2013, we've proudly invested in companies like Auror (crime-fighting technology), HealthMatch (revolutionising clinical trials with AI), Swoop Aero (autonomous aeromedical drone logistics) and Arli (providing dedicated addiction support), and we're currently closing our third fund. This is a unique opportunity to contribute to Folklore's graphics and overall brand, now and well into the future. 
About the role
We're looking for a mid-level designer to continue to craft and evolve Folklore's visual identity as a long-range ambition machine for the great success stories of our time. You will be reporting to our Brand & Comms Manager, Stefanie Safahi, and will also work closely with our Growth Ops Manager, Jessica Zhang. 
This is a rare and exciting role that will see you doing everything from working on our newsletter graphics and social media templates to brand evolution and art direction –– a good blend of everyday design assets and creative freedom that extends to also working with our portfolio companies. 
You will manage the evolution of the firm's visual identity and ensure our design direction remains consistent across all channels. As part of this, you'll be the main liaison with external contractors (e.g. illustrators and animators) so experience and competence in managing art direction is a must. You'll also get exposure to the incredible startups in our portfolio and have the opportunity to provide them with design support. 
Core responsibilities
Design & assets
Create captivating digital assets that support the business in meeting its goals; and 

Support digital marketing & PR campaigns by designing and executing digital materials for channels including eDMs, blog/website,, social media, event invites and more.
Brand & strategy
Adhere to and evolve brand guidelines and strategies; and 

Articulate thought processes as you move from the generation of an idea through to the execution and final outcome and be open to sharing these strategies with internal stakeholders.
Cross-functional engagement
Collaborate with cross-functional teams on various projects, take the lead role in key projects that involve art and creative direction.
About you
You will have 3+ years design experience (studio experience preferred but not required);

You are genuinely interested in graphics and brand and keep up-to-date with the latest trends and design aesthetics through education/ training and awareness;

You have strong interpersonal skills and an ability to comfortably liaise with internal and external stakeholders;

You think about the finance side and have the ability to adhere to deadlines and budgets; and

You have advanced Adobe Creative Suite skills, and bonus points if you have skills in Canva, MailChimp and Miro.
What you can expect from us
Each Folklore employee is considered an integral member of the team, taking on a range of internal and external aspects of the firm's activities in order to facilitate optimal investment performance.
We embrace:
Flexible working arrangements in exchange for a culture that is not '9 to 5' in practice;
Paid parental leave — 12 weeks for the primary carer and 4 weeks for a secondary carer, subject to a 12-month minimum tenure;
An additional 1 week parental/personal leave per year;
An annual budget for your learning & self-development. 
Our values 
Our culture revolves around values that guide our decision-making and define who we are as a firm.
We believe in long-range ambition
We believe diversity makes us whole
We believe in founder vision
We value the catalytic power of teams
We believe greatness is born from uncertainty
We are eyes wide open, not fingers crossed.
Removing bias from the hiring process
Your application will be anonymously reviewed by our hiring team to ensure fairness
You'll need a CV/résumé, but it'll only be considered if you score well on the anonymous review
Applications closed Fri 31st Dec 2021
Removing bias from the hiring process
Your application will be anonymously reviewed by our hiring team to ensure fairness
You'll need a CV/résumé, but it'll only be considered if you score well on the anonymous review