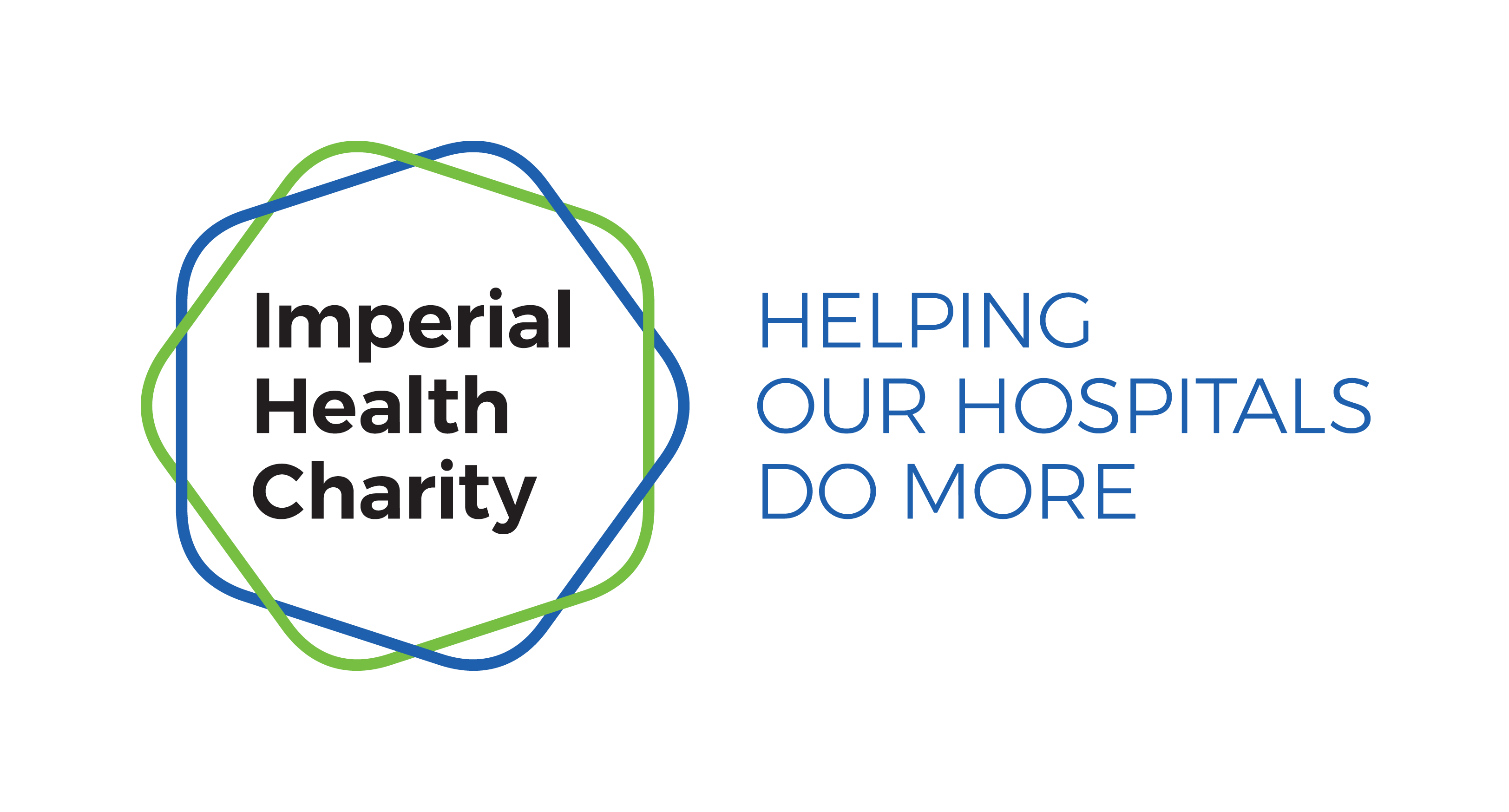 Deputy Head of Volunteering
Imperial Health Charity
Team: Volunteering Department
Grade: Band 4A, Level 1
Salary: £50,681 - £55,961 (potential to progress within the band based on annually reviewed performance)
Location:

Edgware Road/Across our hospitals in North West London (our hybrid working trial allows for a minimum of 2 days working onsite)

Closing: 12:00pm, 16th Aug 2022 BST
Role posted - 11:43am, 21st Jul 2022 BST
Job Description
Hours: 35 hours per week, including evening and weekend working
Contract type: Permanent
Notice period: Two months
Probation period: Six months
Place of work: Edgware Road, London and across our North West London Hospitals
Reports to: Head of Volunteering
Direct reports: up to 4 reports
Read the full job pack for Deputy Head of Volunteering
Information for applicants about Imperial Health Charity
About the job:
As one of two deputies to the Head of Volunteering you will be someone who can inspire and enthuse people teams to deliver outstanding outcomes, whilst developing themselves professionally. You will provide leadership within the department to ensure that our Volunteering Managers have the resources, support and encouragement to lead their hospital site strategies for volunteering so that we achieve our ambitious goals for volunteering involvement in the NHS.
This role is all about coaching people and being a critical friend to empower people to excel in their roles. In this role you will be involved within the department, whilst supporting other internal and external relationship management with an eye on what's happening within the wider sector.
You will also have charity-wide responsibilities for providing advice around volunteering as well as leading wider people-related areas, including safeguarding
Main Tasks:
Provide leadership across the department to enable and inspire them to deliver our vision for volunteering in their roles, growing our volunteer community and creating an exceptional experience for volunteers and our beneficiaries.

Provide leadership across the whole organisation by acting as Deputy Safeguarding Lead, facilitating our culture of safety and ensuring our policies and procedures are fit for purpose and adopted by all

Provide advice and consultancy on volunteering to other functions within the charity and with wider sector partners

Manage programmes within our volunteering portfolio to ensure they meet their aims and realise the benefits for our work

Deputise for the Head of Volunteering within key forums internally and with external stakeholders, as required
Who we are looking for:
We are looking for people who can demonstrate skills, experience and knowledge in the following important areas:
1. Working with people:
• You will have people management skills, with experience of leading and motivating teams.
• You will be able to lead people through influencing, negotiating and coaching as well as nurturing and supporting colleagues across the team to grow.
• You will be able to give and receive feedback using the most appropriate and empathetic methods, and deal with challenges or unsatisfactory behaviour or performance when required.
• You will be able to work as part of a department leadership team, leading crossdepartment and organisational projects, role-modelling leadership behaviours and values, and engaging with staff and volunteer audiences across the organisation.
2. Technical skills and experience:
• You will have knowledge and experience of delivering operational activities, deploying resources, settings goals, and overseeing health and safety
• You will have knowledge and experience of safeguarding children and adults at risk, including safeguarding policy practice, procedures and resources as well as advising others on how these should be implemented in different contexts
• You must be able to write, review and edit content for a range of audiences, using a variety of different methods including emails, mass emails, newsletters, web content and marketing materials
• You will have a working knowledge of best practice in volunteer management with the ability to develop policies, procedures and resources, as well as advise others on how these should be implemented in different contexts
• You will have the ability to understand, assess and manage risk in an operational environment, and in the context of new service development and delivery
• You will have data analysis, insight and evaluation skills, and a level of numeracy, with good experience of evidence-based decision-making to drive performance, influence strategy/policy and inform decisions.
3. Workplace expectations/skills
• You must be very organised, able to prioritise competing demands effectively and able to juggle multiple requests.
• You will be able to demonstrate high standards of professional conduct, acting with integrity in line with our values and behaviours at all times.
• You will be a team player who puts colleagues' needs first, seeking to support the achievement of our wider departmental and organisational objectives.
• You will be able to work flexibly in order to fully meet the requirements of the job and your role objectives, which will involve evening and weekend working
4. About you
• You will have a strong commitment to actively improving diversity and inclusion across all your activities and interactions, enshrining the principles of equity within your day-to-day work and the organisation as a whole.
• You will be a creative and passionate individual, keen to get behind and support a cause, in this case the NHS and public health.
• You will be able to demonstrate a commitment to improving the experience of volunteers and the staff who work with them.
• You will enjoy looking for opportunities to enhance products, services and ways of working
• You will enjoy a fast-paced and results-oriented style of working, using your initiative to get things done efficiently and to a high standard.
• You will be committed to your own continuous professional development and can demonstrate recent evidence of this
Removing bias from the hiring process
Your application will be anonymously reviewed by our hiring team to ensure fairness
You won't need a CV to apply to this job
Removing bias from the hiring process
Your application will be anonymously reviewed by our hiring team to ensure fairness
You won't need a CV to apply to this job