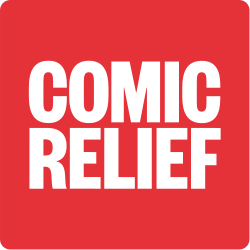 Campaign Production Coordinator (Fixed Term Contract, Jan - Feb 2021)
PURPOSE OF JOB:           
The Campaign Production Coordinator will be a key part of the Factual Content Team, a team which grows in the build up to campaign (culminating in the Night of TV on BBC1 in March), directly supporting 16+ people across the Digital Content, Stories and Appeals Teams. The Campaign PC will work directly with the existing Production Coordinator and Senior Production Manager in the day-to-day running of schedules, production and shoot logistics (both in UK and abroad) and deliverables of content across all broadcast platforms. This may include liaising with multiple stakeholders both within the organisation and third parties. The Campaign PC will help the teams to ensure a smooth, safe and stress-free production!
Key responsibilities:
Production:
·         Working with Producers to create call sheets and schedules for both UK and International recces/shoots
·         Researching and booking travel logistics and accommodation (UK & International)
·         Working with international fixers
·         Booking kit and arranging delivery for UK shoots
·         Securing filming permissions, UK permits (Int. country visas and press accreditations if needed)
·         Float and expenses (requesting float, reconciling float and credit cards)
·         Booking couriers
·         Managing and updating contact bible and other production logs
·         Ensuring the shoot teams have all paperwork and supplies they need
Kit/Edits:
·         Help look after, logging in/out in-house kit/drives, ensuring enough supplies available (eg. alcohol wipes, hand sanitiser etc)
·         Outsourcing kit for UK and International shoots
·         Dealing with repairs for in-house kit
·         Liaising with freelance editors, booking when needed
Post-Production:
·         Support with managing deliverables in and out from/to CR/BBC/Production Companies
·         Logging and processing music clearances (commercial and BBC Fastclear)
·         Logging and processing archive clearances
·         Booking VO and Mix with Post-Prod Houses as well as negotiating rates
·         Booking freelance editors (helping them get set up/and showing processes in the edit on first day)
·         Outsourcing translations
Essential Skills and Competencies:
·         Good understanding of ALL stages of production
·         Good with word, excel and all basic office platforms
·         Experience in working on multiple broadcast/online projects simultaneously
·         Great communicator with direct team, wider organisation and stakeholders where necessary
·         Ability to work proactively and with foresight
Inclusivity at Comic Relief
We recognise diversity and inclusion are a source of strength in achieving our mission. We therefore welcome everyone, trusting what makes us different brings creativity, styles and experiences to help us collectively do our best work. That's regardless of your gender, age, disability, religion, sexual orientation, and cultural identity. We especially welcome those from under-represented groups in modern grant-making and fundraising. We are on a journey, but if you join our team you will be part of a community that is committed to creating a diverse and inclusive environment where we want you to:
Be valued for being yourself

Do your best work, and be supported to break down barriers so you can succeed

Be heard, respected, and treated as an equal, whatever your level, experience or background

Be part of a team that is committed to making this happen – with our colleagues, partners, and contributors.
Comic Relief is committed to preventing and protecting all people from harm in their interactions with us. We expect all those that act in our name to uphold our approach to doing no harm.
Role posted -
8:43am, 17th Nov 2020 GMT