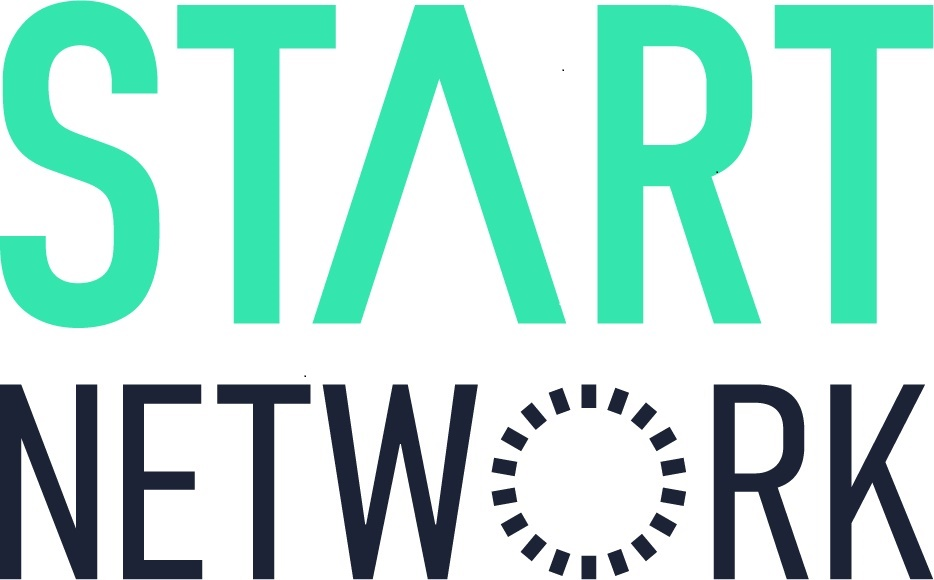 Member Engagement Advisor
Start Network
Team: Governance & Membership
Grade: Grade 3
Salary: £36,300 - £39,400 if based in the UK otherwise competitive salary for the local market of the country
Location:

UK or Start Network countries of operation (DRC, Bangladesh, Guatemala, India, Nepal, Pakistan, Senegal, Kenya, and the Philippines)

Closing: 11:59pm, 23rd Oct 2022 BST
Job Description
JOB PURPOSE
The Member Engagement Advisor is responsible for ensuring that our members can maximise and improve their engagement with the network, in order to realise the full potential of their membership. As an externally facing role the Member Engagement Advisor interfaces with member organisations regularly and at senior levels, helping create spaces and opportunities for bringing members together. The Member Engagement Advisor develops and implements creative yet simple solutions to improve engagement, working with other teams to support and improve their own member engagement efforts while considering individual member needs and objectives. As the Network shifts to a decentralised and devolved membership model, membership functions and services are set to devolve to the hub level over the coming years and the Member Engagement Advisor is expected to support members in making this transition.
KEY ACCOUNTABILITIES
MEMBER ENGAGEMENT
Own and implement the organisation's member engagement strategy, focused on improving members' engagement with Start Network and optimising their experience throughout the membership journey – from attraction, to induction, to offboarding.
Periodically review our member engagement strategy to align with strategic priorities;
Proactively build relationships with individual members to understand their organisational priorities and motivations for being part of the Network. Listen to and act on any member issues and concerns - communicating those regularly to relevant teams.
Develop and oversee the implementation of member inductions, trainings and peer exchanges; working with other teams to facilitate member-facing and member-led initiatives;
Create simple ways to track and measure the effectiveness of member engagement
Lead on the annual membership survey, working together with the Evidence & Learning team, and support teams to implement recommendations and actions arising from member feedback through the survey.
EVENTS, COMMUNITY BUILDING AND COMMUNICATIONS
Create spaces for members to connect with each other and make use of peer-to-peer collaboration and learning exchanges - for example through events and webinars, or digitally-enabled communities of practice
Work with the CEO to develop and deliver a series of impactful and inspiring roundtables with senior staff in Start Network member agencies
Co-lead the planning and execution of the annual Assembly meeting, along with the Communications team
Improve members' awareness of and access to membership benefits, such as grants, advocacy opportunities, and communities of practice
Coordinate and streamline staff engagement with the membership, including by working with the communications team on member newsletters and other communications products, and supporting them to raise Start Network's profile within member organisations.
MEMBERSHIP GROWTH AND MANAGEMENT
Facilitate engagement between our members and hubs, working together with the Network Development Team. May involve occasional travel to hub countries
Work with our national and regional hubs to advise them on their own member engagement strategies
Explore technology solutions to enable the scaling and growth of the Network's membership as well as to support the management of existing members (e.g. development of a members' portal) - ensuring that any solutions are user-friendly
Coordinate with the Membership Officer on various membership administration responsibilities, such as monitoring the membership inbox
MISCELLANEOUS
Support with Membership Committee meetings or Board meetings as required and relevant
Work with other teams on membership-related tasks as needed - may include leading on ad hoc projects that arise and are relevant to member engagement
PERSON PROFILE
TECHNICAL/PERSONAL SKILLS
Experience in a membership focused role within a network or membership organisation
Demonstrated experience in building and maintaining multi-stakeholder relationships and partnerships across different organisational and geographical boundaries
Experience in designing and managing events or conferences
Knowledge of using client relationship management (CRM) systems such as Salesforce
Knowledge of the humanitarian sector (desirable)
Fluency in French and/or Spanish, in addition to English (desirable)
KEY COMPETENCIES
Communication
Promote different ways to engage different audiences, advising others on how to maximise impact through feedback and coaching
Actively listen and know when to hold space rather than fill it, inviting others to participate by asking questions based on an understanding of individuals
Flex communication style to convey complex information concisely to different audiences, avoiding jargon and using simple language
Strategic thinking
Hold others to account for their work in consideration of strategic goals by looking at decisions in relation to our theory of change, vision, mission and purpose
Collaboration
Actively promote collaboration by spotting and breaking down barriers to siloed working, connecting colleagues, teams and initiatives
Ability to adapt and learn
Anticipate the 'what ifs' and actively plan to navigate them together with the team, seeking collaborative solutions and drawing on those with relevant expertise
Balance the need to follow systems and processes with the courage, identifying when systems and processes do not align with the mission, suggesting alternatives
Getting things done the Start Network way (intermediate)
Overcome obstacles by taking initiative to identify issues, seeking help to address them and escalating appropriately
OUR OFFER TO YOU
Being part of a network bringing change to the humanitarian sector
If in London, a centrally located office with onsite drinks available free of charge
Hybrid working with options to work from home and remotely
Flexible working arrangements
Learning and development opportunities

25 days' holiday plus 2 company days over the Christmas period
INFORMATION FOR CANDIDATES
Our roles are open to discussion about flexible working. For part-time working and job-shares, please get in touch with us for a conversation about possibilities.
Start Network is committed to protecting people, particularly children, at-risk adults and affected populations from any harm that may be caused due to their encountering the Start Network as well as responding effectively should any harm occur.  We are also committed to safeguarding staff from any forms of bullying, harassment, sexual harassment, discrimination, and abuse of power as outlined in the Dignity at Work policy. 
Start Network embraces diversity, promotes equality of opportunity and eliminates unlawful discrimination. We are an equal opportunities employer and treat every application on merit alone.  We particularly encourage applications from disabled, BAME, LGBTQ+ and non-binary candidates.  We offer a guaranteed interview scheme for disabled applicants who meet our essential selection criteria set out in the Person Profile.
APPLICATION
We use Be Applied, an online recruitment platform. Rather than relying on CVs and cover letters, Be Applied allows you to demonstrate your skills and abilities through answering questions which are blind reviewed by our team to reduce bias.
If you have any questions or need support with your application, please email us using peopleandculture@startnetwork.org 
Closing date: Sunday 23rd October 2022
Applications will be reviewed on an ongoing basis, so please apply early
Any offer of employment is subject to relevant checks. Please refer to our candidate privacy notice regarding treatment of your data.
Removing bias from the hiring process
Your application will be anonymously reviewed by our hiring team to ensure fairness
You'll need a CV/résumé, but it'll only be considered if you score well on the anonymous review
Applications closed Sun 23rd Oct 2022
Removing bias from the hiring process
Your application will be anonymously reviewed by our hiring team to ensure fairness
You'll need a CV/résumé, but it'll only be considered if you score well on the anonymous review
Applications closed Sun 23rd Oct 2022