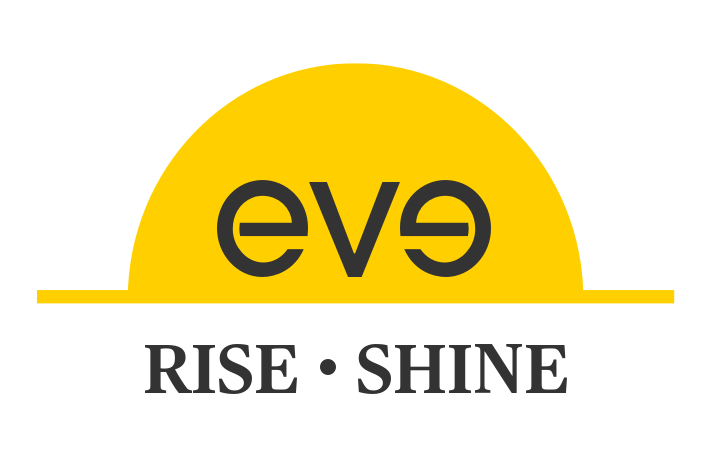 Developer
eve sleep
Team: Digital Product and Tech
Salary: £40,000
Location: London
Closing: This role has no specific closing date.
Role posted - 4:07pm, 10th Mar 2021 GMT
Perks and benefits

Enhanced maternity and paternity leave
Job Description
eve Sleep, who?
Where do we start? Well, we've been on one heck of a journey. From our early days with just 1 glorious mattress-in-a-box to our name to now offering 6 sublimely comfy (and, ahem, award-winning) mattresses and a whole host of top-notch sleep goodies, we've come a long way since 2015. And we couldn't do it without our team of cracking individuals who make the magic happen every single day.
Not only that, but they're the driving force behind our mission to champion sleep wellness. 'What's that?' we hear you cry. Well, we think everyone deserves to feel outrageously well slept. So much so that they wake up dancing every single day. And we want to help them get there.
As a brand and as a team, we live by 5 core values that make up our identity, our beliefs and our very DNA. They are what we live and breathe. And we're pretty darn excited about them.
We are yellow and bring a ray of sunny optimism to everything we do. 
We don't believe in being sheep and thrive on bravery, individuality and curiosity. We accept people for who they are and what they want to be.
We won't sleep until you do, and we believe in what we're doing. We won't stop until it's done.
We are support experts, cheering each other on and picking each other up when we fall.
We keep things simple by talking in good old plain English to communicate easily and help each other out. 
In a nutshell, we look for people who believe in our values and are as hungry as we are to unleash the power of sleep wellness.
the opportunity
We are looking for two Frontend Developers to join our Development team, working primarily on our e-commerce website. One of these is a permanent role whilst the other is a 12-month fixed-term contract.
As a Frontend Developer, you will report to the Senior Frontend Developer and play a crucial role in delivering a wide range of projects on our 2021-2022 roadmap.
 We recently completed a replatform to Shopify, and we have several exciting projects coming up, ranging from conversion rate optimisation, performance improvements to broader content strategy & long term customer engagement.
the day to day stuff
Building new features for our Shopify Plus e-commerce website. We want to create an amazing user experience for our customers, which means beautiful design, fluid interactions, fast loading times and no friction. You'll play a key role in making this happen.

Help develop custom functionality in the form of custom Shopify apps.

Work closely with internal teams like CX, Marketing or Ops to deliver consumer-focused services to our customers.

Work daily with agile practices, including scrum and Kanban.

Code reviewing the work of fellow developers

Collaborate with other areas of the business and turn technical language into something others can understand.
what we'll love about you
Experience developing consumer-focused websites with a strong visual identity and great user experience

Solid front-end development skills (HTML5, CSS3 / SCSS, Vue.js, Javascript ES6+).

A strong background working with Shopify.

Passion for responsive design and previously delivered exceptional mobile-first user experiences.

A passion for the little things in a developers world, with a keen eye for details whilst striving for perfection.

Attention to detail when following coding conventions.

Confidence when reviewing others work & resilience when receiving feedback of your own.

Ownership, ability to deliver projects from end-to-end.

Translates technical concepts to non-technical people.

A natural at building relationships along with strong communication skills with people at all levels.

You're a pro at using your initiative, have a can-do attitude and always want to learn and grow.

As a self-starter, you have a contagious spirit to help us build the best brand we can. You'll also be highly collaborative and welcome working closely with the rest of the business.

We care and respect each other, and we look for those who do the same whilst building and maintaining relationships with others.

Building the eve culture is important to us, and we want people who will contribute to this, who are passionate about what we are doing and who are eager to join us on the journey of sleep wellness.

Things move faster than our dancing sloth, so you'll need to be flexible and okay with change.
what you will love about us: - 
Aside from the job role, the people and our culture, we have a few other things that make eve a pretty fantastic place to be:
No more sleepless nights. Once you have passed probation, you will receive an eve mattress and pillow on us. Believe us; you will never have been so excited about a mattress and pillow. There's also a generous staff discount and one for family and friends, too.

Looking after you. You'll have the choice to sign up for private health insurance with Vitality on completion of probation. We'll cover the cost while you enjoy 24/7 online GPs, access to excellent medical care, incentive points to get fit or stay fit, and some seriously fantastic discounts.

Flexible hours. Being a sleep wellness company, we know that people tend to be either an early bird or a night owl or something in-between. That's why we have flexible hours to help everyone be the very best version of themselves (and catch those extra zzz's).

Holiday. You'll get 25 days a year, excluding Bank Holidays. And because we want you to stick with us, we'll give you an extra day's holiday every year after you've worked with us for 2 years, up to a maximum of 30 days. Nice, eh?

Birthday day. Fancy an extra day off on your special day? We give you a day's annual leave in addition to your 25 days on your birthday. Make sure you celebrate in style.

Grow with us. We're passionate about your growth, and throughout each year, we want to champion (and understand) your personal development goals. We also host personal and professional learning opportunities.

Weekly yoga. You don't have to be a pro yogi to join in with this one. Every week we head off into the world of Zoom for weekly yoga classes to help us unwind and relax. 

Cycle to work scheme. We believe in your overall wellness and want to support where we can. So, after 3 months with us, you can apply to our Cycle to Work scheme and invest in some seriously cool wheels.

Sharing is caring. We're not afraid to talk about mental health and believe it's a basic human right to feel supported. That's why we work with Spill, a remote mental health service that provides support in all different shapes and sizes. This one's on us, so use it to your heart's content.

Culture champs. The word culture is thrown around these days. But we live for ours. That's why we've got a team of proactive culture champs who plan fun stuff that brings us all together. So whether it's a remote cooking lesson, a brain gym sesh or a surprise in the post, we've got a smashing culture that gives back on the reg. And we're pretty damn proud of it.

Wednesday brekkie. When we're in the office, we set you up with a healthy breakfast every Wednesday morning so fuel you through the day.

Thursday drinks. What better way to kick back than with a Thursday tipple? We'd usually do it in person, but right now, we do it via Google Meet. Some weeks we host games, and other weeks we have a general chinwag. 

Not your typical bonus. Our people enjoy the same financial bonus, regardless of experience, salary or seniority. This is just one way we're smashing inclusivity.

Share the love. We're always on the lookout for talented people to join the eve team. So if you recommend someone for a role we are recruiting for, and they're successful, you'll receive £500 once they complete their 3-month probation. Nice.

Simply The Best. We're not afraid to champion each others' successes, which is why we hold monthly Simply The Best nominations and recognitions. So that we can shine a light on successes across the business, no matter how big or small.

Doggy friendly. Yup, you read that right. Our workplace is doggy friendly, so some of our team bring their furry friends in a few days a week.
Removing bias from the hiring process
Your application will be blind reviewed by our hiring team to ensure fairness
You'll need a CV/résumé, but it'll only be considered if you score well on the blind review
Removing bias from the hiring process
Your application will be blind reviewed by our hiring team to ensure fairness
You'll need a CV/résumé, but it'll only be considered if you score well on the blind review