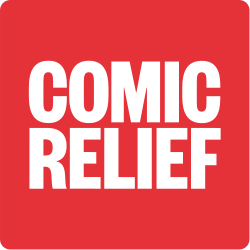 Comic Relief
Project Manager - Fundraising Auctions and Prize Draws - 6 Month FTC

Working as part of the Public Fundraising Team, project manage and drive forwards an exciting opportunity to deliver high profile fundraising auction/s for Sport Relief 2020. Coordinating all aspects of the auction/s and work collaboratively with colleagues across the charity including Broadcast/Creative, Talent, Marketing, Communications, Legal and Assurance. Managing the project team and external stakeholder to deliver the project on time and maximising income.
Key Accountabilities / Objectives
Project manage fundraising auctions and prize draws for Sport Relief 2020 to ensure maximised income.

Running project meetings to ensure all internal teams are clear on their responsible delivery and time frames.

Ensure all auction items are confirmed on time, within budget, with a clear understanding of how the fulfilment of each auction item will work.

Work with internal teams to liaise with high profile third parties who have offered auction items.

In some cases negotiating gifts in kind from external companies and businesses.

Work with relevant internal departments to agree terms and conditions of the auction/s and auction items.

Managing the gathering of assets required for the auction/s, pictures and item descriptions.

Be the point of contact for third party auction/s provider.

Coordinate internal teams to ensure marketing plans are in place for each of the items.

Manage the limited budget, and seeking alternative solutions when resources are insufficient.
Essential Education and Skills
Significant experience of planning, leading and execution of large scale projects in a matrix management structure

Proven track record in managing high profile fundraising initiatives.

Experience of digital fundraising.

Previous experience of prize draws and auctions desirable.
Key Competencies
Exceptional networking, negotiating, influencing and persuading skills.

Effective Communication skills, written and oral. Ability to deal confidently and professionally with internal and external parties.

Organisation and prioritisation – confident managing time, energy and resources in most suitable way for best outcome.

Relationship and stakeholder management - foster relationships with new and existing Comic Relief stakeholders.

Pro activity and can do attitude – shows a positive, fun and solution orientated attitude.

Multi-tasking - proven ability to handle multiple tasks under extreme pressure.

Risk management - able to identify and manage risks to minimise impact to project.
Role posted -
2:26pm, 1st Aug 2019 BST