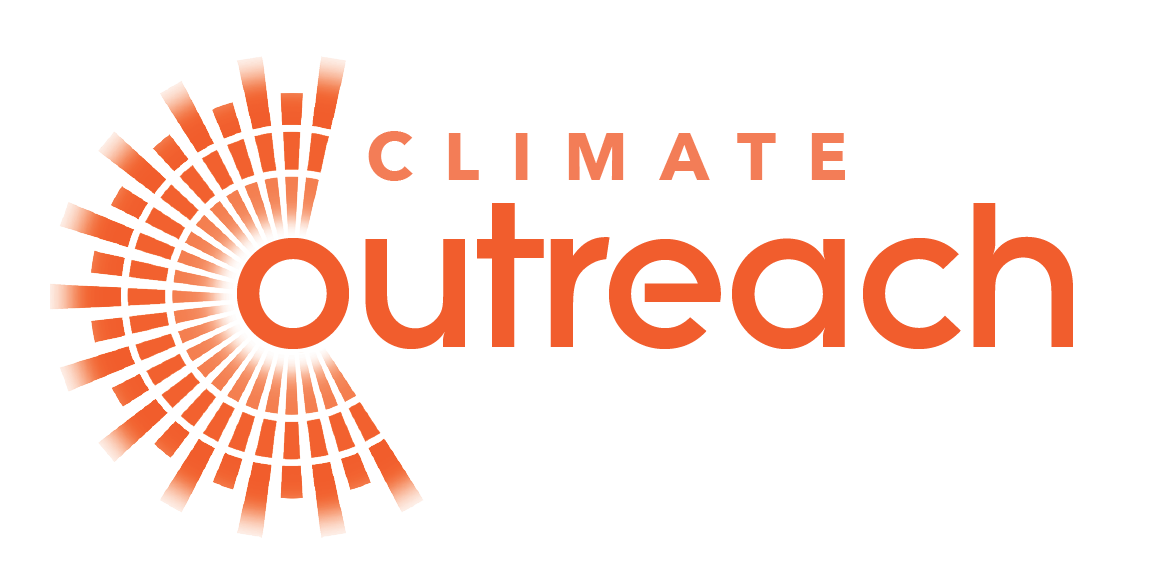 Engagement Advisor (fixed term)
Climate Outreach
Team: Programmes & Research Department
Grade: M-Suite Level 3
Salary: starting salary £34,000 - £39,000 (FTE. pa)
Location:

Preferably Oxford office based. Flexible and remote working is available for the right candidate.

Closing: 4:30pm, 25th Jul 2022 BST
Role posted - 2:23pm, 28th Jun 2022 BST
Job Description
Climate Outreach is seeking an enthusiastic, committed individual with good working knowledge of the international policy space  to deliver a public engagement initiative aimed at transforming the way governments engage their citizens on climate change. The successful candidate will ensure that Climate Outreach's unique position as a non-traditional, non-partisan stakeholder in the climate change negotiations process can be effectively used to support governments to embed public engagement at the heart of their climate ambition.  Up to 60% of your time will be dedicated to delivering the three-year Climate Engagement Initiative (CEI), an ambitious and multi-partner project that aims to influence the outcomes of the UN Framework Convention on Climate Change (UNFCCC) negotiations on Action for Climate Empowerment (ACE), and to support governments to strengthen their national public engagement initiatives.  With a feminist, rights-based and anti-colonial approach to partnerships, you will develop, manage, and strengthen relationships with governments, international organisations, and civil society to ensure that the evidence base and research that underpins Climate Outreach's engagement is reflected in the climate change negotiations and beyond. You will also be expected to represent the CEI project and Climate Outreach in a variety of high-profile contexts and situations, including media interviews, panels and events, and conferences.
The vision of the CEI is to build a social mandate for climate action to achieve a world where governments fully engage their public on climate change, so that citizens  – especially those who have so far been excluded from participation in decision-making about climate change – can make informed decisions, and take the personal and collective actions required to achieve global emission reduction targets.
A specific deliverable in the run-up to the 27th Conference of Parties (COP27) in Sharm-El-Sheikh will be to establish meaningful partnerships and relationships with key stakeholders and government negotiators, in order to shore up support for the important activities and articles of the draft negotiation text. After COP27, the responsibilities of this role will shift emphasis towards supporting key partner countries to secure technical and financial resources to meaningfully work on public engagement.
The remainder of your time will be spent supporting and delivering on other projects focussed on engaging different stakeholders with climate action in the UK and internationally.
Climate change affects everyone and to create a social mandate for climate action we need representatives from across society to be part of the conversation. Climate Outreach maintains a non-partisan approach on policy and politics, so we encourage and welcome applicants from all political representation to join our team.
Benefits:  If eligible 3.5%-5% pensions, enhanced parental leave pay, cycle scheme, flexible working arrangements and 33 days of annual leave (FTE).)
Contract type: Fixed Term (24 months) 
Hours: 35 hours (5 days) per week. The core team for this project works within UK working hours. The successful candidate will occasionally need to be available outside of normal working hours to accommodate partner organisations' time zones.
Responsible to: Head of Engagement
Location: Preferably Oxford office based. Flexible and remote working is available for the right candidate.
Start date: As early as September, but flexible for the right candidate
Key responsibilities:
Coming up to speed on the UNFCCC Action for Climate Empowerment (ACE) workstream, and working closely with the Head of Engagement and CEI Project Manager to develop advocacy, influencing, and negotiation strategies for upcoming COPs and the intersessional meetings of the Subsidiary Bodies (SB);

Identifying opportunities to build relationships with government negotiators from strategic countries and regional negotiating blocks such as the European Union, the African Group of Nations, the G77+China, the Association of Small Island States, and the Least Developed Countries;

Participating in relevant meetings of the UNFCCC process (either virtually, or in person, including for example the SB sessions in Bonn and the annual COP conferences);

Providing technical assistance to stakeholders on key Climate Outreach areas of expertise, such as public engagement principles and tools, migration, climate visuals, and tackling polarisation;

Working closely with the Head of Engagement and project managers to develop rolling 3-6 monthly work plans, and delivering on jointly agreed activities;

Establishing links across Climate Outreach to ensure CEI is integrated into the wider organisational mission and is flexible to changes in internal and external circumstances;

Working with internal Climate Outreach staff, CEI partners and funders to plan a strategy and secure funding for phase three of this initiative, to begin at the start of 2024;

Working with project managers and the fundraising team to deliver periodic reporting to funders, according to an agreed schedule;

Establishing new partnerships and maintaining existing relationships with CEI stakeholders around the world such as the Climate Education, Communications, Outreach Stakeholders Community (ECOS), the ACE Observatory, the MEECE Project, and the Human Rights and Climate Change Working Group;

Drafting briefing papers / reports / or any other written output, as agreed jointly within the Engagement cluster;

Demonstrating and role modelling organised, accountable and integrated working practices;

Fostering a reflective team that ensures Climate Outreach is continually learning, updating and growing to deliver the most relevant and impactful work;

Undertaking any other reasonable duties related to the position, as necessary.
Please note that the successful candidate will be expected to travel to relevant national and international meetings as part of the CEI and/or the Climate Outreach team, amounting to roughly 10% of the role.
Person Specifications
Negotiation and influencing skills:
Lobbying and influencing government and civil society stakeholders in political / diplomatic negotiations settings;

Experience of consensus-based processes, and some experience of working with partners and stakeholders to reach consensus.
Written and verbal communication skills:
Preparing and deliver  interventions, position papers, briefing papers, and presentations;

Confident public speaker, and ability to communicate succinctly, clearly, and with conviction;

Strong writing skills, with experience of drafting and editing a wide range of outputs - from blogs to research papers, donor reports to government briefing papers.
Partnership and stakeholder management:
Establishing, nurturing and expanding partnerships with governments, civil society organisations, community groups, etc.;

Clear understanding of, and experience in, requirements of managing and delivering donor-funded programmes and projects;

Ability and willingness to work with people from different political positions whilst maintaining Climate Outreach's non-partisan approach on policy and politics.
General
Strong organisational skills and efficient time management;

Proficiency in office ICT, for example Google workspace applications and CRM software;

Interest in building public engagement with climate change and a commitment to the values of Climate Outreach (see below);

Demonstrable understanding of our Theory of Change and research process;

Experience or willingness to learn about feminist leadership and allyship in delivery and management;

Committed to personal professional development.
Our values: 
Collaborative
We co-design work with partners and seek to equip others with expertise and knowledge. We act in service to others and the wider movement.  

We empower each other by working closely together in a supportive manner, sharing ideas and knowledge. We actively seek to work without silos and with flexibility. 
People-centred
We put people at the centre of the climate story, rather than science, technology, finance or policies.
We treat each other with respect - as equals with concerns, hopes and aspirations. 
Credible
We are evidence-based and research-led. Evidence is our starting point, not an add on. 
We seek to live by our values, including by reducing our carbon footprint. We know this isn't easy but we do our best. Where we struggle, we are open and honest about that.
Integrated 
We act as a bridge between different sectors, disciplines and communities. 
We recognise that public engagement and the work we do is a part of the puzzle, along with the work by other actors in the climate sector. 
Focused
We focus on doing meaningful work that makes a difference to our mission. We seek leverage points in order to create systemic change.
We recognise the tension between committing to our work and maintaining our wellbeing. We do not sacrifice the wellbeing of staff to this value, because we recognise that happy staff allow an organisation to be dynamic and creative.
Next steps:
Please apply through the BeApplied application form, by 9am BST, 25th July 2022. You will be asked 4 skills-based questions which will be assessed anonymously.
If you are shortlisted, you will be invited to an interview. Interviews will take place on Thursday 28th July 2022 on a video call.
If you have any additional questions about the job or recruiting process, please contact us by emailing recruitment@climateoutreach.org.
Removing bias from the hiring process
Your application will be anonymously reviewed by our hiring team to ensure fairness
You won't need a CV to apply to this job
Applications closed Mon 25th Jul 2022
Removing bias from the hiring process
Your application will be anonymously reviewed by our hiring team to ensure fairness
You won't need a CV to apply to this job
Applications closed Mon 25th Jul 2022