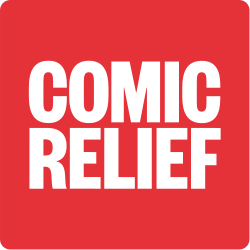 Comic Relief
Marketing Lead

The Marketing Lead, with the support of the Head of Marketing and Communications will lead the strategic direction and be accountable for marketing and brand campaigns for Comic Relief, including Red Nose Day, Sport Relief and year-round activities.
Key Accountabilities / Objectives:
Shaping and oversight of the implementation of brand and marketing strategies to support the Public Fundraising 5 year plan, on both Comic Relief's flagship campaigns and year round activity.

To lead on briefings to the media agency and creative teams (internal and external) to produce exciting campaigns, engaging priority audiences across multi-channels.

To lead and work with the digital content and fundraising teams to ensure the website is fully optimised to maximise income.

To proactively work with BBC Audience and Marketing teams to co-create a marketing plan to drive audience viewing figures Comic Relief campaigns.

To work collaboratively with colleagues across the organisation to provide expertise around maximising the impact of Comic Relief projects and campaign.

To work with Impact & Investment to develop a messaging framework around our four pillars of investment which can be integrated into all campaigns and fundraising activity.

To lead on the development of an engagement strategy which shapes the organisational content calendar working collaboratively with the social, media and donor management teams.
Essential Education and Skills:
Experience of leading a major marketing activities, teams or projects for a high-profile brand.

Significant brand marketing experience.

Experience of managing within a matrix of channel experts and multi-disciplined marketing leads.

Experience of managing multiple stakeholder relationships and balancing conflicting demands.
Key Competencies:
Exceptional networking, negotiating, influencing and persuading skills.

Think strategically and be able to evaluate decisions in the short, medium and long term.

Effective Communication skills, written and oral – including strong presentation skills.

Building and sustaining effective working relationships both internally and externally.
Role posted -
10:52am, 18th Oct 2019 BST