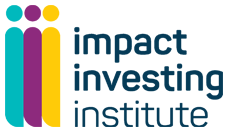 Communications and Events Officer
Accountable to: Events Manager and Communications & Engagement Manager
Start date: As soon as possible
Duration: Part-time, temporary
About the Institute
More and more people want to use their capital in a way that benefits society and the environment as well as generating a financial return. At the same time, there are entrenched social challenges in the UK and around the world. The Impact Investing Institute is an independent, non-profit organisation which aims to make capital work better for people and the planet.
We have a wide, global network across financial services, social enterprises, businesses, government and regulators. In partnership with our dedicated volunteers, we work to get the message out and bring people together through information sharing, events, guidance, research, and specific partnerships and projects - all dedicated to addressing the barriers that prevent more money from having a positive impact on people and planet.
More information on the Institute can be found on the website: www.impactinvest.org.uk
The role
We see this role as an opportunity for you to gain insight into the impact investing space, broaden your skill set, impart your knowledge, learn from us and make valuable connections. 
The role is extremely varied, and no day is the same. As a result of coronavirus, the Institute team is mostly working remotely, and our events programme is now virtual. We are looking for a self-starting, confident and effective communicator, who is able to work with people of varied levels of seniority, to work with us on the following priorities:
One year anniversary event
To mark one year since the official launch of the Institute, we are holding an anniversary event to thank our supporters and partners and to show what we have achieved over the last 12 months to accelerate the growth and improve the effectiveness of the impact investing market in the UK and worldwide. The communications and events officer will have a key role to play in helping with the planning and execution of the event and its associated deliverables. 
Autumn/Winter events programme
The Institute hosts bi-monthly webinars covering a range of different topics to different audiences. After our summer break our autumn programme begins and we are looking for somebody to help us with the smooth running of these events as well as planning for the new year.
To be ready in time for our anniversary event, we are restructuring our website and content to be better aligned with the Institute's mission and objectives. We are looking for somebody to support us in this process and help us meet our November deadline.
Key Responsibilities:
Supporting the Events Manager and the Communications and Engagement Manager with planning and execution of the Institute's events programme and anniversary event to include:
Support with planning themes, content and innovative ideas for making virtual events more engaging to our audience;

Liaising with potential speakers in line with our events diversity policy;

Researching relevant suppliers that are aligned with our values and good value for money;

Administration of sending invitations and monitoring RSVPs;

Being on hand for webinar technical assistance, when needed;

Follow-up event administration including measurement and reporting;

Drafting email updates, webinar follow-up emails and other written content;

Writing social media content and producing accompanying social media images;

Posting content to our social media channels;

Content production (e.g. video, visuals, graphics);

Website agency coordination on technical development and design of the new website;

Writing and sourcing content for the website;

Coordinating internal website feedback and sign-off;

Monitoring and compiling performance data (Google Analytics, Mailchimp data etc.)

Keeping the CRM up to date, ensuring all Institute contacts are logged;

Assist with the maintenance of the Institutes events calendar;

Ad hoc tasks from the wider team, offering support where needed.
Person Profile:
 Essential Experience
Experience of working in a business environment
Experience of working in events coordination

Experience in creating content and using social media
Desirable Experience
Experience of working in a start-up environment and in a small team
Knowledge of / interest in impact investing and/or financial services
Experience of working with Boards and senior executives

Experience of using Dynamics 365
Skills, Abilities & Attributes
A confident & effective communicator (written and verbal) who remains calm under pressure
Excellent time management and organisational skills
Self-starter, happy to take an idea or instruction forward independently
Confident working with people of different backgrounds and levels of seniority and embracing of diversity
Discretion and confidentiality
High level of accuracy and attention to detail
Excellent IT skills, in particular competent in the use of Microsoft Office 365 suite and MS Outlook.
Impact Investing Institute's values
 We look for colleagues who are committed to our values: 
Inclusiveness – the Institute is a welcoming place for practitioners, the public, volunteers and employees, which recognises and involves the voices of all involved in impact investment. It aims to have a diverse staff, Board and Advisory Council. It supports flexible working practices and, wherever possible, contracts for services from social enterprises.
Independence – the Institute pursues an independent path in all its work, focusing on what is most useful to advance impact investing nationally and internationally, without regard to any one sector in the market. All the Institute's output is available to other practitioners and the public.
Integrity – the Institute's staff, volunteers, Board and Advisory Council conduct their work and professional relationships with integrity, kindness and respect.
Role posted -
12:05pm, 28th Jul 2020 BST