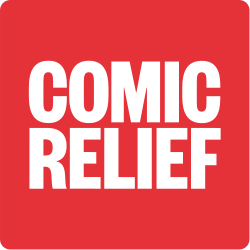 Comic Relief
Head of Media

The Head of Media will be responsible for developing and executing a year-round PR strategy for fundraising campaigns and projects, events, partnerships. You will lead the Media team to deliver impactful consumer campaigns, playing an essential role in communicating the positive work that Comic Relief does with its many partners. You will help to prepare for any reputational risk and crisis management arising from consumer facing campaigns, working closely with the Head of Corporate Communications to develop and implement Comic Relief's communication strategy
Key responsibilities:
Lead on the development, implementation and evaluation of Comic Relief's consumer PR strategy that will support the brand, drive awareness, strengthen the organisation's reputation and contribute to fundraising. .

Oversee the development of PR strategies to support Red Nose Day, Sport Relief and other fundraising campaigns and events, funding and corporate partnerships (eg. BA, Sainsbury's, GSK, Gates Foundation, DfID) to deliver strategic media coverage which also supports organisation objectives.

Act as a trusted advisor to key stakeholders within the organisation, identifying strategic media opportunities to promote their work as part of the wider Comic Relief strategic objectives and priorities.

Work closely with the Head of Corporate Communications to anticipate, prepare for and implement responses to crisis situations where there is a risk of damage to Comic Relief's reputation. Ensure training across the team to build capacity for this work.

Work closely with the Head of Marketing and Brand to help develop the Comic Relief narrative and messaging.

Work closely with the social and online teams to manage and run integrated creative campaigns.

Give leadership and direction to the Media team, providing line management to two direct reports and have overall responsibility for five staff within the Media team. Manage appraisals, team meetings and support staff to maximise their potential.

Have overall responsibility for recruiting and managing additional staff and agencies where necessary for busy campaign periods.

Work closely with the relevant BBC Publicity teams for Red Nose Day and Sport Relief to ensure cohesive work practices.

Oversee the budget for the Media team.

Serve as one of the key media contacts for Comic Relief and hold strong key editorial relationships with print, broadcast and digital media.
Essential Skills and Competencies:
Strong relevant journalist relationships across National print and online media, and proven experience in handling high profile issues.

Managing a large team across different disciplines

Strong collaborative skills

Experience and knowledge of the Broadcast industry

Experience and knowledge of the charity and fundraising sector.

Significant experience of consumer facing PR campaign
Role posted -
11:09am, 16th Oct 2019 BST