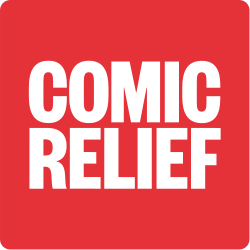 IT ServiceDesk Engineer, 1st & 2nd line support
Comic Relief
Team: Chief Technology Office
Grade: Associate
Salary: £26,700 - £29,500
Location:

London

Closing: 12:00pm, 24th Jan 2022 GMT
Role posted - 2:53pm, 11th Jan 2022 GMT
Perks and benefits

Employee Assistance Programme

Enhanced maternity and paternity leave
Job Description
The IT ServiceDesk Engineer, 1st & 2nd line support provides desktop, infrastructure and software support to the staff body and organization, with the aim of maintaining and improving the efficiency of the organization. Note: The role will be mainly based onsite in our London Vauxhall office with the possible flexibility of working from home on a Friday with managers approval. (in the short term the role will be remote in-line with current government guidelines as the office is close)This is a fantastic opportunity for someone looking to advance their skills in other areas – especially if you are also interested in Cloud technologies, networks & cyber security. CR have invested well in Tech - so it your tech savvy there's a lot of things to get involved with. Also, we have a superb user base where there is a high appreciation of the IT Team… So, you will get much appreciation if you have great customer focus skills and are as enthusiastic about Technology as we are.
Key responsibilities:
Provide first-and second-line support for desktop applications, Client hardware including both Windows & Mac computers– Laptop, Desktops, Mobile devices (iOS, Android), printing and other user computer peripherals.

Configure and install new client hardware and software

Creation and management of all on-boarding and off-boarding, user accounts, access control permissions on company network, email, telephone, software and other business systems and applications as required.

Ensure that all support calls/requests/incidents are fully documented via the CR Helpdesk System.

Assist the IT support lead in client and infrastructure IT initiatives.

Deliver continual service improvements where possible to identify and execute opportunities to make IT processes and services better.

Be an ambassador for collaborative Cross-functional working both within the Technology team and across the wider organization. 

Adhere and adopt all CR Best Practices and security polices

Planning and undertaking scheduled maintenance work.

Participate in various IT projects and initiatives as and when required.
Essential Skills and Competencies:
Outstanding desktop support skills-ability to support a user-centric function with operational excellence at its heart.

Experience of providing support in a complex and challenging business environment.

Skilled and adaptable communicator.

Liaise with third parties to obtain support and maintenance for relevant hardware, software, systems, and services.

Collaborative worker with the ability to work closely with other staff members.

Effective relationship builder with ability to maintain strong positive engagements with the rest of the organisation.
Desirable Skills:
Knowledge of Best Practice frameworks - ITIL (Information Technology Infrastructure Library) Foundation or Practitioner level
For an understanding of Change Management and Incident Management Best Practices.
Project Management – exposure to or foundation level, Agile PM or Prince2

Networking – Cisco CCNA/ CompTIA
Inclusivity at Comic Relief
We recognise diversity and inclusion are a source of strength in achieving our mission. We therefore welcome everyone, trusting what makes us different brings creativity, styles and experiences to help us collectively do our best work. That's regardless of your gender, age, ethnicity, disability, religion, sexual orientation, and cultural identity. We especially welcome those from under-represented groups in modern grant-making and fundraising. We are on a journey, but if you join our team you will be part of a community that is committed to creating a diverse and inclusive environment where we want you to:
Be valued for being yourself

Do your best work, and be supported to break down barriers so you can succeed

Be heard, respected, and treated as an equal, whatever your level, experience or background

Be part of a team that is committed to making this happen – with our colleagues, partners, and contributors.
Comic Relief is committed to preventing and protecting all people from harm in their interactions with us. We expect all those that act in our name to uphold our approach to doing no harm.
Removing bias from the hiring process
Your application will be anonymously reviewed by our hiring team to ensure fairness
You'll need a CV/résumé, but it'll only be considered if you score well on the anonymous review
Applications closed Mon 24th Jan 2022
Removing bias from the hiring process
Your application will be anonymously reviewed by our hiring team to ensure fairness
You'll need a CV/résumé, but it'll only be considered if you score well on the anonymous review