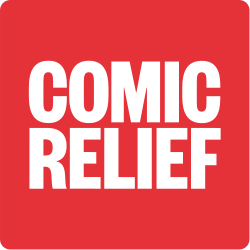 Comic Relief
Partnership Associate (Fundraising)

The Partnerships Associate will support the Senior Partnerships Manager and Partnerships Manager for Trusts, Foundations and Institutions in developing Comic Relief's strategy for the development and cultivation of partnerships with trusts, foundations and institutional donors in order to grow long-term, sustainable income for Comic Relief activities. This is a role within the Funding Partnerships team which also comprises corporate partnerships and philanthropy.
Key Accountabilities / Objectives
Support the Senior Partnerships and Partnerships Managers for Trusts, Foundations and Institutions as required

Manage and build strong relationships with partners and prospective partners as agreed with managers

Work across internal departments to ensure that the partners' requirements are considered and honoured

Identify, research and build well-informed profiles of trusts and institutional donors with potential to support Comic Relief

Organise and play an active role in meetings with partners, liaising with colleagues to collate relevant updates and following up over details and deadlines

Develop compelling cases for support and high-quality funding applications to trusts, foundations, and institutional donors

Support the management and relationships of trusts and institutional donors by working with key internal and external stakeholders to ensure excellent cultivation and stewardship

Work with Senior Partnerships Manager and Partnerships Manager to respond quickly to opportunities that may arise from internal or external sources

Ensure the fundraising database and team files are accessed and updated regularly.
Essential Education and Skills:
Experience of raising funds and managing grants from trusts and/or institutional donors

Experience of managing external relationships with high value donors

Experience of project management

Experience of preparing budgets for funding proposals and reporting back on spend on managed grants

Demonstrable experience of working effectively with a range of internal colleagues to develop cases for support and funding applications.
Key Competencies:
Strong written and oral communication, negotiation and networking skills

Demonstrable understanding of donor care and development techniques in trust and institutional fundraising

Ability to carry out research into trusts and institutional donors in order to maximise income

Ability to understand budgets and summarise financial information accurately

Proven ability to work to tight deadlines whilst working collaboratively across departments

A tenacious team player who can bring fresh ideas and has a "can do" attitude.
Role posted -
2:48pm, 6th Jun 2019 BST