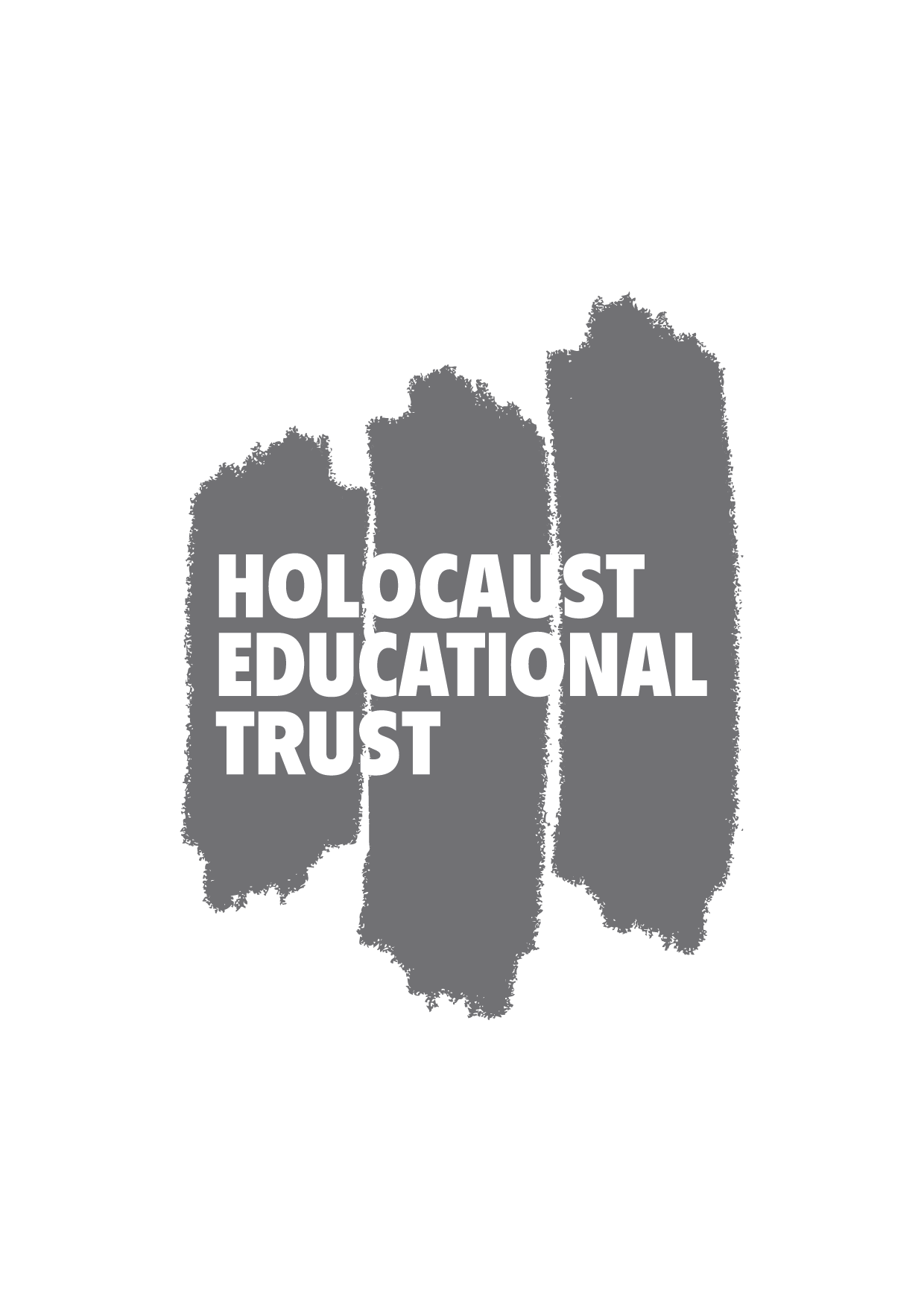 Education Officer
Holocaust Educational Trust
Salary: £35K - £45K per annum, full time contract
Location:

Westminster, London. Currently working remotely but there will be an expectation to work in the office on a regular basis. Candidate will also need to be able to travel around the UK and to Poland several times a year when in person projects resume.

Closing: 12:00pm, 17th Jan 2022 GMT
Role posted - 3:31pm, 15th Dec 2021 GMT
Job Description
The Holocaust Educational Trust team is made up of hard working, energetic people who are passionate about our mission to educate every person from every background in the UK about the Holocaust and its contemporary relevance. We believe that the Holocaust must have a permanent place in our nation's collective memory. We work across the UK, providing a wide range of educational programmes.
As an Education Office you would be responsible for helping to develop and deliver our educational programmes. While our Education Team work collaboratively, to develop and delivery our core programmes, members of the team have areas of responsibility – this particular role will have a specific focus on the Lessons from Auschwitz Project. The successful candidate will join the team with a breadth of historical knowledge related to the Holocaust; comprehensive understanding of best practice in Holocaust education, including approaches to site-based learning; and experienced in delivering Holocaust educational to people from every background. Importantly, we seek candidates who want to use their comprehension of evidence-based practice to drive future developments of our work.
The role will also include working with colleagues in the Education Team and across the organisation to develop educational content for schools and other settings and delivery of other educational initiatives and visits run by the Trust.
 An Education Officer should have these skills:
 ·       Detailed knowledge of the Holocaust and Holocaust education pedagogy
·       Familiarity with contemporary trends in the UK educational sector
·       Good written and oral communication skills including the ability to present to large groups
·       Good organisational skills and attention to detail; ability to plan and prioritise a heavy workload and keep to targets and deadlines
·       Good IT skills including the ability to use Microsoft Office (Word, PowerPoint and Excel in particular) and video conferencing technology
 In your first 6 months, you'll:
 1. Familiarise yourself with our educational programmes and content
2. Start to create educational resources – both printed and online – for all stages of the LFA Project that are historical and educationally robust, compelling, appropriate, and engaging.
3. Receive training to direct seminars and educational visits both online and in person, serving as a model of good practice.
4. Begin to support a network of approximately 100 freelance educators, including the design and delivery of educator training associated with our Lessons from Auschwitz Project.
5. Work with members of the Education Team in replying to enquiries from teachers, students, partners and members of the public.
 After 6 months in post, we'd expect you to:
1. Work with the Head of the Lessons from Auschwitz Project and other colleagues to develop and deliver the Lessons from Auschwitz project. Your work will be based on a comprehensive knowledge of the history of the Holocaust, and camps such as Auschwitz-Birkenau; comprehension of best practice in Holocaust education and site-based learning; and emerging trends in the sector.
2. Oversee quality control of the course by administering an evaluation and feedback system.
3. Continuously monitor and evaluate the reach and impact of the project, working within a project cycle to ensure evaluation and learning guides developments.
4. Work as part of our Education Team, driving development and innovations which enhance the impact of our educational delivery, and working as a core member of the team accountable for delivering our educational programmes.
5. Provide support for our educational programmes and other initiatives when needed. This could include advising on the educational content of our annual Ambassador Conference or Ambassador Study Visits.
6. Support with the delivery of seminars and study visits for our Ambassador programme, Teacher Training and Outreach sessions.
7. Represent our Education Team at local, regional and national events.
8. Promote our resources and training opportunities to schools and other settings.
 Like the rest of the Holocaust Educational Trust team, you will also benefit from:
Flexible working – staff have the flexibility to work their contracted hours around the core hours of 10am – 4pm and are able to make flexible working requests that will be assessed on a case by case basis.
Annual leave - 22 days annual leave each year plus bank holidays. This increases by one day after 2 years continuous service and is capped at 25 days annual leave plus bank holidays.
Office Closure days
Enhanced Maternity/Shared Parental/Adoption leave packages for employees with more than eighteen months service
Enhanced Paternity/Partner leave policy
Compassionate leave
Pension
Private medical insurance
Sick Pay
Life assurance
Income Protection
Employee Assistance Programme
Season ticket loans
Next steps:
 In order to apply, interested candidates should complete the assessment. Based on the assessment scores, shortlisted candidates will then be brought through to the next phase, which will include an interview and task related to the role.
If you would like to discuss the role in more detail before applying, please contact jonathan.milton@het.org.uk
Removing bias from the hiring process
Your application will be anonymously reviewed by our hiring team to ensure fairness
You'll need a CV/résumé, but it'll only be considered if you score well on the anonymous review
Applications closed Mon 17th Jan 2022
Removing bias from the hiring process
Your application will be anonymously reviewed by our hiring team to ensure fairness
You'll need a CV/résumé, but it'll only be considered if you score well on the anonymous review