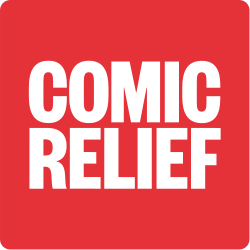 Expert By Experience: The Power of Pop Fund (PoP Fund): Harnessing Pop Culture for Social Change
Comic Relief
Salary: £46 per hour excluding VAT
Location:

Remote

Closing: 5:00pm, 25th Jan 2022 GMT
Role posted - 3:04pm, 11th Jan 2022 GMT
Perks and benefits

Employee Assistance Programme

Enhanced maternity and paternity leave
Job Description
Comic Relief is seeking three experts by experience consultants to partner with Comic Relief to co-assess funding proposals and form part of a decision-making panel for the closed Comic Relief funding call: The PoP Fund: Harnessing Pop Culture for Social Change. The maximum budget for this work is £46/hour, excluding VAT and any expenses as appropriate. We anticipate that this opportunity will be for a maximum of five days (one day is the equivalent of 7.5 hours)
Shortlisted applicants will be invited to attend a 30-minute interview on 31 January 2022.
Background:
The PoP Fund is a collaboration supported by Comic Relief and Unbound Philanthropy, to support organisations working at the intersection of popular culture and social change, with a particular focus on migration and racial injustice.
The PoP Fund aims to embed key recommendations from the Unbound Philanthropy funded report New Brave World: The Power, opportunities and potential of pop culture for social change in the UK (2021) By Alice Sachrajda and Marzena Zukowska. The report explores the emerging pop culture for social change ecosystem in the UK and outlines the significant changes that are underway in the broadcast and creative industries in the UK, particularly in resurgence of the global growth of the Black Lives Matter movement.
The PoP Fund, will be managed by Comic Relief and will bring together funders and other partners to drive forward this innovative funding programme with a strong emphasis on learning, from both the funded work itself, as well as learning from the USA.
We are using the definition of popular culture as defined by the Pop Culture Collaborative, which is a US-based philanthropic resource and funder learning community. They define popular culture as: 'The conversations, big ideas, major narratives and immersive stories – films, TV, music, books, games, political speeches, journalism and more – experienced by mass audiences of millions of people every day'[1].
The anticipated outcomes of the Fund are:
1.       Growth of the pop culture for social change approach in the UK, focusing in particular on organisations working at the intersection of racial justice and migration;
2.       Increased capacity and funding of organisations working on pop culture for social change;
3.       Improved understanding of how to successfully measure and evaluate the impact of pop culture for social change work;
4.       Sustained increase in opportunities to access and influence the broadcast and creative industries for people of colour and those with lived experience of the migration system in the UK; 
5.       Greater awareness and recognition of the power of narratives to drive cultural change;
6.       Long term measurable shift in cultural norms around racial justice and migration.
The PoP fund will launch on 12 January 2022 and will be initially invite only. We aim to make the first round of grants to organisations by 31 March 2022.
Expert by Experience Panel Member:
As part of our efforts to ensure our decision making-processes are inclusive and represent diverse perspectives and expertise, we're looking for individuals based in the United Kingdom, with first-hand experience of delivering arts-based projects connected to social change. The ideal candidates will have experience of using arts as a tool for social change and this could be from your personal or professional experience. You will have a sound understanding of different approaches that work when reviewing arts-based projects for social change and will be comfortable asking questions to better understand proposals and how they aim to deliver the intended outcomes.
As an Expert by Experience consultant, you will work alongside staff from Comic Relief and a member of our Social Impact Committee, to critically review proposals and decide which projects will receive funding through our PoP Fund initiative.
You will be required to read a funding proposal and the supporting documents from one organisation and to meet with the Comic Relief staff member prior to the assessment to discuss the proposal and share any questions or areas you would like to better understand. An assessment takes approximately 3-4 hours and during this time, you will be invited to ask questions with the Comic Relief lead to better understand the proposal, its intended outcomes and any associated risks when delivering the work. You will be asked to take notes during the assessment and make a recommendation whether to fund the proposal. These will be shared with your Comic Relief lead who will be responsible for writing the assessment.
For the panel meeting, you will be responsible for critically reviewing a set of panel papers for three organisations (one of who will be the organisation you have assessed) and then attend a meeting to share your views and vote on which projects should be funded. Panel papers will include the proposal details, an assessment undertaken by an expert by experience consultant and member of the Comic Relief team and their recommendations (to fund/not fund). All meetings will take place remotely, via Zoom. You will need to be available on the following dates:
1.     Briefing – Friday 4 February AM (2.5 hours)
We will brief you about what to expect during the assessment and panel process, provide some basic training and give you a chance to ask us any questions. Ongoing support will be provided to you by your Comic Relief lead(s) during your engagement with us.
2.    Assessment period: 8 – 14 February 2022
The application and accompanying documents will be shared with you by Friday 4 February COB. You will have an opportunity to meet with your Comic Relief co-assessor to discuss the application and the format of the assessment prior to the assessment taking place. The assessment will take approximately 3-4 hours and write up will take approximately two hours.
3.    Pre-read of Panel Papers – to be circulated: 16 February 2022
You will have at five days to read through and analyse the papers ahead of the panel meeting. We anticipate this taking no more than two working days in total.
4.    Panel meeting – 22 February 2022 (2 hours)
The panel will be made up of Comic Relief staff, Experts by Experience consultants and an independent member of the Social Impact Committee, who will collectively vote and decide which applications are to be recommended for funding.
Skills and experience:
A good understanding of how pop culture (as summarised above) can be a force for social change in the UK. We are not being prescriptive in terms of expertise and are interested in experiences across the spectrum from music, art, literature, fashion, dance, film, cyberculture, television and radio.

First-hand experience of delivering projects that take an art for social change approach and knowledge of the art for social change sector in the UK.

Ability to read and synthesise fund proposals, accompanying documents and panel papers – providing critical analysis, formulating questions to better understand work and make judgments based on information provided.

Commitment to an intersectional approach in decision-making and willingness to draw on non-sensitive personal and contextual experience to influence the decisions made.

Fluency in English, strong verbal communication skills and confidence to actively participate in the panel meeting, providing constructive challenges where you feel applications should/shouldn't be funded

Experience of either working with or involved in an arts-focused NGO; the entertainment industry; designing cultural policy and or activism.

A passion for pop culture and equity in the arts with a keenness to share new perspectives with colleagues.
We particularly welcome applications from individuals who have experience of racial justice and/or identify as being from a Black and minoritised community[2].
All meetings will be undertaken remotely using Zoom. You will need access to a laptop/computer (not just mobile device), with a microphone, ideally a camera and an internet connection. We would also expect you to be a confident user of Microsoft Word, Zoom and email and commit to ensuring all materials shared will be held in confidence.
Renumeration:
Panel members will be paid according to Comic Relief's hourly rate for external assessors, which is £46/hour excluding VAT. In total, we anticipate that the time commitment required will not exceed five working days (37.5 hours). This would include:
-          Attending the briefing;
-          Reading a project proposal and accompanying documents ahead of your assessment;
-          An assessment pre-meet to connect with your Comic Relief co-assessor to discuss any issues/questions you would like to raise during the assessment and agree the assessment format;
-          Assessment;
-          Typing and submission of assessment notes with your recommendation to Comic Relief;
-          Reading of panel papers;
-          Participation in the panel meeting.
Consultants will need to submit invoices to Comic Relief for hours worked and all invoices will be paid within 30 days.
Please be aware:
Comic Relief's aim is to ensure the panel is made up of a range of diverse experiences.

You will be assessed against the experience/skills mentioned above.

Please note, you must be over 18 to apply

We will only consider applications from individuals that are UK based and have direct experience of social change movements using the arts in the UK

You are ineligible to apply if you currently work for, or are affiliated with an organisation, that has applied, as either a lead applicant or sub-partner, for funding under the PoP Fund/Art for Change initiative.
[1] https://popcollab.org/learning/pop-culture-for-social-change-terms-and-definitions/
[2] When we use the term Black, we use it politically to refer to all groups who have shared experiences of exposure to racism.  We also use it as a term that historically symbolises collective empowerment. Yasmin Gunaratnum coined the term minoritised through her research in 2003.  We use this term here because we align with its assertion that people do not exist as a minority and that minoritisation is the product of a system of interlocking oppressions (patriarchy, imperialism, capitalism, heteronormativity, ableism) which actively minoritise at individual and systemic levels. We recognise that this term has limitations: it does not capture the diversity within communities or individual identities.
Safeguarding:
The selected consultant will be expected to read and comply with Comic Relief's Safeguarding Framework and Code of Conduct.
Processing your data:
Please let us know if you would like us to keep your personal details in our database for future reference. We will process your personal data according to the UK data protection law (the General Data Protection Regulation). If you want to know more about how we will use it, please refer to our Privacy Notice on our website.
Removing bias from the hiring process
Your application will be anonymously reviewed by our hiring team to ensure fairness
You won't need a CV to apply to this job
Removing bias from the hiring process
Your application will be anonymously reviewed by our hiring team to ensure fairness
You won't need a CV to apply to this job