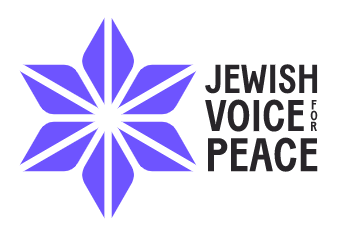 Communications Director
Jewish Voice for Peace
Team: Communications
Grade: Director
Salary: $72,000-$90,000 with a robust benefits package
Location:

Remote, US only

Closing: 11:59pm, 8th Dec 2021 PST
Role posted - 10:13am, 28th Oct 2021 PDT
Job Description
Reports to: Managing Director
About us: 
As the JVP family of organizations, we are growing, developing and mobilizing a powerful grassroots, multiracial base of Jews toward a future of Judaism beyond Zionism, Palestinian freedom and the end of Israeli apartheid and occupation. 
About you: 
You're an experienced communications professional with a knack for telling simple, powerful messages and stories that synthesise complex issues and cut through a crowded media landscape. You're skilled at developing big picture strategy, and enjoy coming up with innovative online ideas to engage people and shift narratives. While you're skilled at developing big picture strategy, you also enjoy overseeing the day to day implementation of communications plans using various digital tools to be able to communicate how and where most people can affect change. You're a team player with excellent leadership and interpersonal communications skills and the ability to work effectively with our partner groups. You are passionate about Palestinian rights and freedom, and committed to speaking to and for our grassroots, multiracial, intergenerational Jewish base.
About the role:
The Communications Director will lead the communications program for both JVP, our 501c3, and JVP Action, our 501c4. A talented and quick-thinking storyteller, this position will develop and oversee a multi-digital channel strategic communications plan to ensure effective, values-based messaging is integrated into every aspect of our work across our family of organizations. 
The Communications Director is responsible for what we communicate: our identity, voice, branding, and messaging across the family of organizations, in short and long term campaigns. In doing so, the drector will also steward our long term narrative shift goal: to show powerful, multiracial American Jewish support for the movement for Palestinian freedom.
The director will also manage how we communicate, supporting a talented team of communicators and storytellers, informed by best practices and organizational priorities, to build our work across a wide range of outreach channels and platforms. All this work will be done in deep collaboration, both within the communications team, and with our organizing and development departments, membership, and partners. 
The ideal candidate for this position will be someone who is creative, collaborative, and passionate, and who can use evidence-based and iterative approaches for values-based communications strategies. While this position is in the leadership tier of the organization, the ideal candidate will be someone who is excited to do hands-on communications work alongside team building, infrastructure development and personnel management.
Skills and experience required:
Essential:
Excellent communications skills: A strong understanding of what different messages resonate with different audience groups using different digital platforms. Excellent writing and messaging skills with an ability to translate abstract and complex ideas into persuasive, impactful messages that accomplish campaign goals. 

Director level leadership experience: increasing leadership experience in communications, ideally in grassroots organizations, with at least 3-5 years in a managerial role. Proven professional record that demonstrates exceptional strategic insight and judgement in communications as well as an organising / campaigning mindset. Experience in coordinating communications work with other teams on organizational priorities and areas of work.

Team leadership/team building experience: The proven ability to build, support, and develop a team of 5-10 people with diverse roles, providing mentoring and building well-coordinated, high-functioning teams that learn and execute well together. 

Commitment to liberation practices: Demonstrated ability to integrate racial / power structure analysis into personal practice, campaign/project development and execution, and in managing a staff team.

Strong digital literacy and systems oriented: experience in building systems and infrastructure for communications teams.

Data driven: Proven ability to bring an empirical, iterative, and creative approach to growing the reach and audience. Extensive experience in applying industry best practices and analyzing metrics to craft successful strategy for organizational and campaign growth via social media.

Knowledge of or experience with Jewish religious and cultural communities.

Knowledge of Palestinian history and organizing.
Desirable:  
Demonstrated success in working in large coalitions and building and maintaining partnerships with related organizations, and experience in navigating solidarity partnerships

Project management excellence 

A demonstrable commitment to grassroots fundraising and integration of fundraising with other organizational activities

Experience in representing an organization as needed in meetings and public-facing events
Application: 
In our commitment to inclusive hiring of the best candidates, we use the Be Applied hiring system to process applications. The Be Applied system reduces the opportunity for unconscious bias in allowing for anonymised reviews of responses to work sample questions. This means we assess candidates on how well they strategise and communicate on relevant work. When you click on the link you will be taken to an external site to start your application. You will be required to upload a CV or resume and will be asked several questions that will be related to the role you are applying for. There is no requirement to submit a cover letter.
JVP values diversity and inclusion and the benefits this brings. We aim to appoint the most suitable candidate at all times and welcome applications from people from all different backgrounds. People of color, Sephardi and/or Mizrahi applicants, people with disabilities, and transgender or gender non-conforming applicants strongly encouraged to apply.
Jewish Voice for Peace opposes anti-Jewish, anti-Muslim, and anti-Arab bigotry and oppression. JVP does not discriminate on the basis of race, color, age, ethnicity, religion, national origin, pregnancy, sexual orientation, gender identity, sex, marital status, disability, or status as a U.S. veteran.
Removing bias from the hiring process
Your application will be anonymously reviewed by our hiring team to ensure fairness
You'll need a CV/résumé, but it'll only be considered if you score well on the anonymous review
Removing bias from the hiring process
Your application will be anonymously reviewed by our hiring team to ensure fairness
You'll need a CV/résumé, but it'll only be considered if you score well on the anonymous review