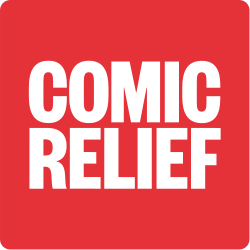 Comic Relief
Evaluation and Learning Manager

The Learning and Evaluation Manager is responsible for the design and delivery of monitoring, evaluation and learning (MEL) for selected portfolios linked to two of Comic Relief's social change approaches: Sport for Change and Social Tech. This includes advising organisations funded by Comic Relief in the UK and internationally on MEL design and systems, designing collective learning approaches across cohorts of funded organisations, and undertaking work to evaluate and inform Comic Relief's role in making change happen.
Key responsibilities:
Design and manage MEL activities related to portfolios within our social change approaches, working closely with the Comic Relief Investment Partners who manage those portfolios

Support funded organisations individually and collectively to strengthen their capacity to monitor, evaluate and learn from the work funded by Comic Relief (which includes a mixture of project and core funding)

Commission and undertake work to better understand Comic Relief's effectiveness as a grant maker and grant manager to inform strategic decision-making

Recruit and oversee external consultants to deliver specific evaluation and learning projects as required

Ensure strong MEL systems are in place across our Investment portfolios, and that insights from MEL activity are used to inform strategic decision-making.
Key competencies:
Strong MEL experience in the UK charitable sector or international development context

Familiarity with supporting the MEL capacity of a range of charitable organisations, from grassroots to large-scale organisations

Understanding of effective grant-making and grant management processes

Strong planner with outstanding attention to detail, time management and analytical skills

Problem solving skills, with the ability to think creatively and critically about monitoring, evaluation and learning for a grant-maker.
Occasional UK and international travel may be required as part of this role.
Role posted -
11:33am, 25th Sep 2019 BST