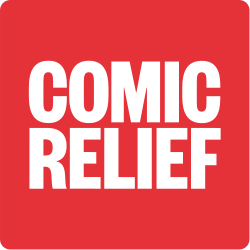 Senior Database Developer (6 month FTC)

The Database Developer will implement data solutions encompassing collection, processing, enriching and use of data throughout the organisation, using appropriate technologies to build, maintain and support web services/Application Programming Interface (APIs), data integrations, databases and data storage design.  The role also takes day-to-day ownership of data provision and business intelligence capability, primarily for the Fundraising team.       
KEY RESPONSIBILITIES:
Development, maintenance and enhancement of data processes for Fundraising (and other teams, as required) including
The creation of data selections / segmentations to support email campaigns and other fundraising activities
Matching / de-duplication of donor records and supporter data across multiple data sets
Troubleshooting and remediation of data-related issues across Comic Relief
Be responsible for ensuring compliance with coding standards and systems development policies and procedures.
Ensure data security and data protection issues are taken into account and raised with the delivery of all solutions.
ESSENTIAL SKILLS AND COMPETENCIES:
Deep understanding of the principles and processes behind effective data processing, management, reporting and analysis.

Outstanding and solid software engineering skills – able to deliver, maintain and support software and help create an evidence-driven data culture.

Skilled communicator, able collaborator and committed to continuous improvement.

Strong SQL skills including MS SQL Server

Strong data visualisation skills in a Business Intelligence (BI) platform, ideally Tableau.

Strong MS Office automation skills

Good communication, planning & ability to take the initiative
The following skills would also be desirable:
Experience of streamlining and automating operational business processes.

MS SSIS (SQL Server Integration Services)

MS Reporting Services

Scripting language (e.g. Python, Perl)

PowerShell or command-line scripting
Inclusivity at Comic Relief
We recognise diversity and inclusion are a source of strength in achieving our mission. We therefore welcome everyone, trusting what makes us different brings creativity, styles and experiences to help us collectively do our best work. That's regardless of your gender, age, disability, religion, sexual orientation, and cultural identity. We especially welcome those from under-represented groups in modern grant-making and fundraising. We are on a journey, but if you join our team you will be part of a community that is committed to creating a diverse and inclusive environment where we want you to:
Be valued for being yourself

Do your best work, and be supported to break down barriers so you can succeed

Be heard, respected, and treated as an equal, whatever your level, experience or background

Be part of a team that is committed to making this happen – with our colleagues, partners, and contributors.
Comic Relief is committed to preventing and protecting all people from harm in their interactions with us. We expect all those that act in our name to uphold our approach to doing no harm.
Role posted -
5:05pm, 17th Dec 2020 GMT