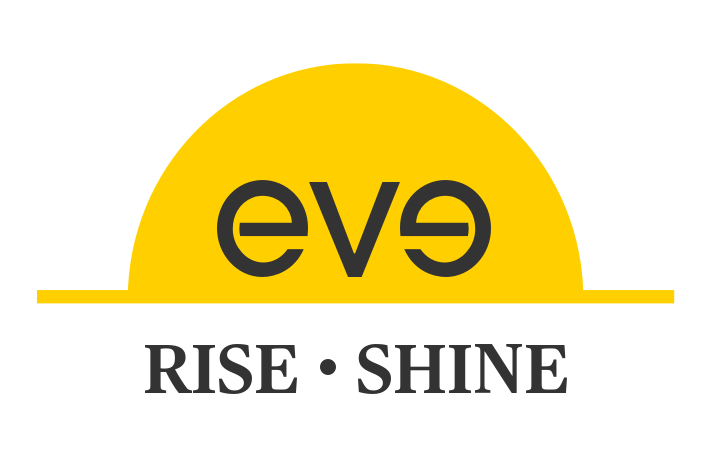 Netsuite Analyst
eve sleep
Team: Digital Product and Tech
Salary: £40,000 - £45,000
Location: Camden, London
Closing: This role has no specific closing date.
Role posted - 4:43pm, 29th Oct 2020 GMT
Perks and benefits

Enhanced maternity and paternity leave
Job Description
eve sleep who?
Where do we start, eh? We've gone through one heck of a journey. From being the first UK based mattress in a box company with one single mattress to our name to offering a whole host of sleep-related goodies with a team of 60 passionate and dedicate lovely individuals working with us. We've come a long way in 6 years.
Now we're here to champion sleep-wellness and we are committed to making sure everyone has the opportunity to wake up dancing every single day. 
Most importantly, we live by our values of: -
We are yellow and wake up on the right side of the bed

We don't believe in being sheep and thrive on individuality, curiosity and accept people for who they are and what they want to be

We won't sleep until you do and believe in what we're doing. We won't stop until it's done.

We are experts in support and cheer each other on and pick each other up when we fall.

We keep things simple and talk in plain language to help each other understand what we mean.
Our values are our identity. Our principles. Our belief. Our DNA. They are what we live and breathe. We're pretty passionate about them, as you can probably tell! So, naturally, we look for people who believe in our values and are as passionate as we are to unleash the power of sleep wellness. 
Want to know more about us?
Check out our website at www.evesleep.co.uk to see our product range. We also operate in France and Ireland. As an eCommerce business, we've done pretty well over the last 12 months. Consumer spending has shifted online since the start of the pandemic and we have benefited from that. We've all been working at home since March 2020 and expect to return to the office within the next few months and we will enter into a hybrid way of working so you don't need live in London to work for eve.
 The Opportunity
The day-to-day stuff
We always have plenty of projects on the go and are committed to making continual improvements throughout the business.

Working closely with end-users to translate business needs into system functionality.

Development, functional testing and rollout of system integrations.

Delivery of system enhancements and upgrades with a core group of key-users.

Supporting the digital product-tech team in delivering several tactical and strategic initiatives on the 2021 roadmap.

Understanding of limitations of current architecture about scaling of systems infrastructure with business growth objectives and development of a long-term plan for upgrades and evolutions.

Work with agile practices including scrum.
Opportunities for growth
This is an excellent opportunity for someone to develop and apply their technical knowledge into business needs and achieve growth from within the business.
Project experience

Business analysis to Finance and Operational processes.

Integrations management.

NetSuite functional knowledge.

Research and discovery of scalable business solutions. 

What we are looking for: - 

Experience working with an ERP system, preferably NetSuite

Knowledge of middleware systems.

Familiar working within an eCommerce business.

Excellent attention to detail. 

An analytical thinker and someone who finds solutions to problems.  

Ownership, ability to deliver projects from end-to-end

Strong effective communication skills with people at all levels and able to express technical concepts to non-technical people

You will be well practised at using your initiative, have a can-do attitude and will always be wanting to learn and grow.

A self-starter, and a contagious spirit to build the best brand we can. However, you will be highly collaborative and work closely with the rest of the business with everyone playing their part.

We care and respect each other at eve. We look for those who do the same whilst building and maintaining relationships with others.

 We pivot faster than our dancing sloth here at eve so you will need to be flexible (not the bendy kind) and okay with change.

Building the eve culture is important to us and we want people who will contribute to this and are passionate about what we are doing and eager to join us on the journey of sleep wellness
What you will love about us:-
Aside from the role, the people, and our culture, we have a few other things that make eve a pretty amazing place to be:
• No more sleepless nights. Once you have passed probation, you will receive an eve mattress and pillow on us! You will never have been so excited about a mattress and pillow. There are a generous staff discount and a discount for family and friends.
• You will have the choice to sign up to Vitality (private health insurance) on completion of probation! No costs for you which means 24/7 online GPs, access to great medical care, incentive points to get fit/stay fit, and seriously cool discounts.
• Being a Sleep Wellness company, we recognise that our people are either an early bird or a night owl and we have flexible hours to help everyone be the best version of themselves.
• Fancy an extra day off on your special day. We give you a day's leave (in addition to your 25 days) on your birthday. Celebrate in style!
• We want you to learn and grow with us and if you are with us for over 2 years you receive an extra day's holiday for every year of service up to a maximum of 30 days.
• We are passionate about your growth and throughout the year want to understand your development through personal development guided conversations. We host various personal and professional learning opportunities.
• Fancy finding out what all the fuss about yoga is about? Every week we head off into the world of Zoom for our weekly yoga class to help us unwind and relax.
• We believe in wellness and want to support where we can. After three months, you can apply to our Cycle to Work scheme and invest in some wheels!
• We believe Mental Health Support should be a basic human right and it is why we work with Spill who provide support in all different shapes and sizes to everyone at eve sleep.
• When in the office we set you up with a healthy breakfast each Wednesday providing you with the fuel to get through the day.
• What better way to relax than Thursday drinks? In-person, in the office or remotely via Google Meet. Some weeks we host games others we have a general chit chat over bubbles with one another.
• We are always on the lookout for talented people to join the eve team. If you recommend someone for a role we are recruiting for, and they are successful, you will receive £500 once they complete their 3-month probation.
• Recognising others success is important and Our Simply the Best recognition programme shines a light on those successes no matter how big or small.
• We are a dog-friendly workplace. Space and travel restrictions permitting, some colleagues bring their pets to the office.
Removing bias from the hiring process
Your application will be blind reviewed by our hiring team to ensure fairness
You'll need a CV/résumé, but it'll only be considered if you score well on the blind review
Removing bias from the hiring process
Your application will be blind reviewed by our hiring team to ensure fairness
You'll need a CV/résumé, but it'll only be considered if you score well on the blind review