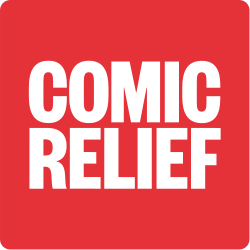 Comic Relief
Partnership Manager - Fighting Malaria (Maternity Cover: Oct 2019 - July 2020)

The Partnership Manager – GSK Malaria Partnership, will take responsibility for delivering and managing this large and complex partnership and leading on grant-making and grant management
Key Accountabilities / Objectives
Lead on the delivery of the £22m partnerships with GSK, ensuring impact, learning and delivery are in line with partnership parameters, principles, Theory of Change and Comic Relief's strategic goals.

Proactively manage the partnership account including leading on internal and external reporting, risk, partnership management, quality control panel/meeting papers and budget management.

Provide advisory support to Comic Relief and GSK senior leadership through Partnership Steering Group

Lead, coordinate and take responsibility for cross organisational relationships to ensure successful delivery of the Partnership including Comms, Influence and advocacy, Partnerships, LAST and Finance

Oversee effective and efficient grant making, including shortlisting and assessments of grant proposals. Use and maintain grant-related data in GEM and work with others to improve our systems and processes.

Manage the portfolio of up to 30 grants and undertake effective financial and programme monitoring to ensure all grants perform well. Provide considered feedback, advice and guidance to funding grantees.

Work with Finance to proactively manage partnership budgets, and assurance team to manage risk/fraud

Identify and internally champion stories of success and key learning points from the portfolio, working with advocacy and influence and LAST teams.

Monitor programme spend to ensure the programme remains on track.

Regularly visit and meet with grantees and partners, supporting them as equals to deliver social change

Maintain key relationships with GSK and other interested parties, as they relate to the programme. Be main point of contact with GSK from I&I, elevating to SIP when appropriate.

Represent and positively promote Comic Relief in appropriate fora, networks and consortia.

Regular international travel is required within this role.
Essential Education and Skills
Solid experience of working in international development
Experience of grant making or grant management is essential
Experience of partnership working is beneficial. Familiarity with a variety of project development and grant management tools including theory of change, MEL plans, and budgets
Key Competencies
Strong interpersonal skills with the ability to influence stakeholders and build excellent relationships.
A confident, collaborative, cross-functional professional that engages stakeholders to maximise effective outcomes.
Strong planner with outstanding attention to detail, time management and analytical skills.
Effective communication skills, written and oral.

A proactive, positive and fun professional with high resilience.
Role posted -
9:47am, 21st Jun 2019 BST