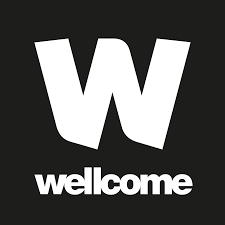 Museum Visitor Experience Apprentice

We're looking for a motivated and enthusiastic apprentice to join our Wellcome Collection team as a Museum Visitor Experience Apprentice. As part of this role you will gain experience delivering a high-level visitor experience in a high profile independent museum. You will gain an understanding of museum operations including fire evacuation, managing visitor flow, responding to incidents and complaints, supporting the delivery of events and exhibitions, ticket sales and responding to written enquiries and comments. As part of this role you will complete the Customer Service practitioner apprenticeship.
Main responsibilities:
Working as part of the Visitor Experience team on a rota basis, providing a warm welcome and excellent visitor experience, ensuring visitors have a safe and enjoyable visit.

Invigilating the galleries, providing a 'presence' on post at all times and ensuring that they are clean and presentable.

Responding to face-to-face and written complaints and feedback, taking prompt and appropriate action to resolve any issues and escalate where appropriate.

Taking responsibility for the security of the exhibits, reporting anything suspicious, crowd management and visitor flow, resolving any problems and reporting any that need technical or maintenance support.

Liaising with the security team and Duty Manager, enforcing the Health and Safety policy, acting as Fire Marshal and contributing to incident management when required.

Stewarding at events with support and direction from the Duty Manager or Events Manager. This includes checking tickets, directing visitors, mic running and moving light furniture.

Researching, developing and delivering at least two engagement activities such as a tour or object handling session.
Qualifications:
GCSE (or equivalent) standard of English and Maths
Skills and experience:
An interest in and knowledge of history, art or science and a desire to work in a cultural setting such as libraries and museums.

Good IT skills, with the ability to learn and use a variety of packages and programmes

A strong commitment to successfully completing the apprenticeship, as well as to professional and personal development

Strong attention to detail

A high standard of reliability and time keeping

Excellent verbal communication skills and confidence about engaging with the public and communicating sometimes challenging and thought-provoking content

A positive attitude, flexible approach to work and ability to work well as part of a team and embrace new opportunities

The ability to maintain confidentiality at all times with visitor information
Next steps:
We will be holding an open event for candidates who submit a strong application to come into the office and meet with the recruiting team so they can find out more about the role and get familiarised with our office. This will take place in late January. We will then select a small number of candidates to attend an interview in February and plan to have our apprentices start in early March 2020.
Diversity and Inclusion:
Wellcome strives to create a fair and healthy environment where all our colleagues feel valued and able to be their authentic selves at work. We aim to cultivate a culture of collaboration and respect, where our people are highly engaged and their individual contributions are celebrated. Our future success relies on enabling people to thrive.
We understand that our people have commitments and personal interests outside of work and we strive to build a flexible working environment, in which people can perform at their best.
Wellcome encourages and welcomes applications from people of all backgrounds. For disabled applicants, please contact us to let us know of any adjustments we can make to support you during the recruitment process.
Our principles:
Wellcome exists to improve health for everyone by helping great ideas to thrive. To make this happen, we need a working culture that brings out the best in all of us.
Our four principles – we make it count, we act boldly, we stretch ourselves, we pull together – set out how we aspire to do things and what we should expect of one another. If you like the sound of them, maybe you'd like to work with us.
Role posted -
4:57pm, 17th Dec 2019 GMT