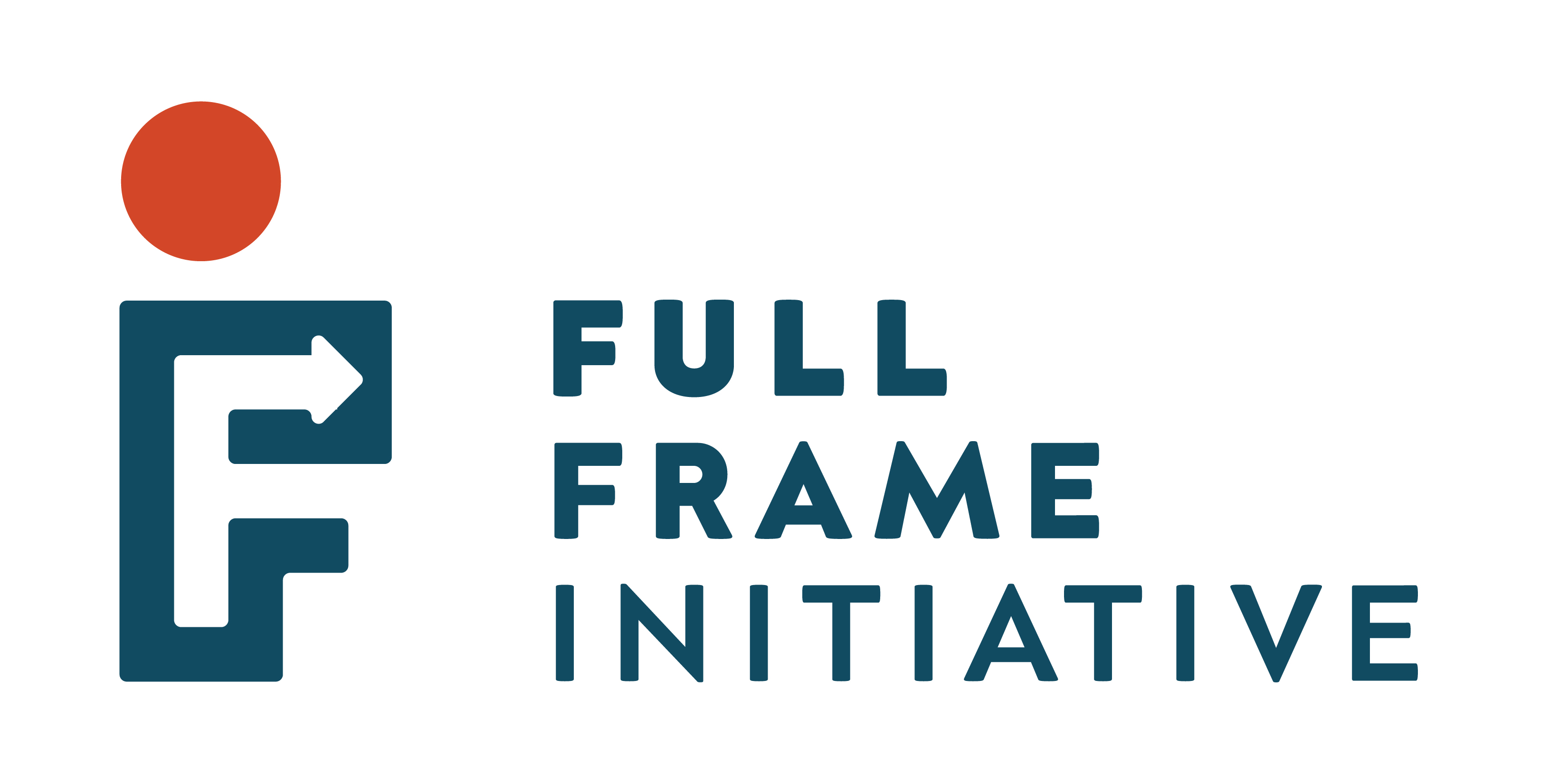 Director of Organizational Resiliency and Operations (Remote)
Full Frame Initiative
Salary: $123,600 to $150,000
Location:

Remote

Closing: 11:59pm, 21st Sep 2022 EDT
Role posted - 12:59pm, 22nd Aug 2022 EDT
Job Description
Organization Overview
The system is rigged and the solution isn't just to create more programs for people harmed by these unfair systems. The solution is to reimagine these systems to make our country fairer and more equitable for everyone—which means ensuring that the places where we work, live, play and pray tap into people's universal drive for wellbeing, instead of undermining wellbeing for some and enabling it for others. That's what we do. 
The Full Frame Initiative (FFI) is a social change nonprofit working toward a country where everyone has a fair shot at wellbeing—the needs and experiences essential for health and hope. We partner with a growing cohort of pioneering public systems, communities and nonprofits across the country to fundamentally transform the structures and beliefs that perpetuate poverty, violence and oppression. We are bold, mission-focused, creative and committed learners and are willing to use our passion, humor and hope to fuel change. FFI is a virtual organization with employees located across the country. Please visit our website to learn more.
Position Overview
FFI is helping to lead a growing movement to make this a country where everyone has a fair shot at wellbeing. We've built a unique, talented, and diverse team committed to this North Star. We have done significant work organizationally and with partners to increase alignment with regenerative and  liberatory practices and culture. 
Now we're looking for our first Director of Organizational Resiliency and Operations to help us deepen that work, and to evolve and build the operational systems that enable our team and our movement to thrive in a context of deep uncertainty, volatility, and opportunity.
In this brand new role, you will build and implement strategies to help FFI increase its resiliency and manage strategy during a time of massive change in our country. You will do this by building agile, people-centered processes that enable us to execute effectively for the long-term and that provide the structure needed to be appropriately flexible. This is a tremendous opportunity for an innovative systems, operations, and HR leader who is passionate about re-imagining how staff, fellows, and the broader community work together to achieve a common purpose. 
Deadline to apply is by 5 p.m EST on Wednesday, Sept. 21, 2022.
Position Details, Compensation and Benefits
Classification: Full-time, Exempt, 40+ hours per week

Location: Remote, United States 

Work Hours: 40+ per week, flexible schedule with the ability to respond to urgent requests that may fall outside of regular business hours

Annual Salary: $123,600 to $150,000

Travel Requirement: Anticipate some travel, could be 10-15%.

Supervises: Senior Manager of Talent, oversees operations contracts

Up to 12 paid weeks Parental Leave
Benefits 
Health Coverage: national medical coverage, 75% of total monthly premiums paid by FFI, national dental coverage, 50% of total monthly premium paid by FFI, and national vision coverage, 24% of total monthly premium paid by FFI, Health & Dependent Care FSA, and HRA

Annual Paid Time Off: 11 holidays, up to three days of service/civic engagement, up to 120 accrued vacation hours, and up to 96 hours sick/personal leave

Employer-paid life insurance, short-term disability and long-term disability 

403(b) retirement savings program

Annual stipend for professional development
Essential Duties and Responsibilities
Evolve and build operational systems that support a resilient, inclusive, and thriving organization centered on strong partnerships and networks 

Build a liberatory and equity-oriented culture centering community in all of our work

Create structures, policies and practices that are aligned with our values, including supporting the significant expansion of FFI's Senior Fellows program

Continually assess what we should start doing, stop doing, and do more of

Help staff build deep relationships and connections in our virtual organization

Inform, guide and execute an organizational resiliency strategy that reflects our commitment to a liberatory, equitable and wellbeing-oriented approach

Work with the Leadership Team to ensure that organizational practices, policies and culture are aligned to reflect the reality of ongoing uncertainty and volatility in the larger context (including climate change, economic swings, pandemic shifts, digital transformation, and workforce changes)

Evolve internal communications to build alignment around our shared purpose

Design internal communications systems that get the right information to the right people at the right time – while also ensuring  people aren't drowning in updates

Identify opportunities for increasing staff alignment and work leadership/ownership

Share key learnings and insights to keep staff connected across teams and locations

Lead the design of internal staff meetings, retreats and convenings

Lead the engagement of staff and partners in strategic and ongoing planning

Partner with the Leadership Team to provide input into FFI's growth plans, organizational structures, and annual organization-wide goals

Help design methods for annual planning that build staff/partner engagement, support emergent thinking, and embrace flexibility as we learn and evolve

Connect annual planning to our talent systems, ensuring every staff person sees their contribution to our goals and our work 

Facilitate quarterly evaluations of our progress against our goals and opportunities to learn, tweak, or pivot

Drive performance while developing our people and allies

Evolve our HR policies and practices in ways that support resiliency and connection across a virtual organization

Supervise and support the Senior Manager of Talent to implement a talent lifecycle that supports employees' engagement, growth, and long-term success at FFI and evolve and execute our processes for employee goal setting, performance reviews, professional development, and personnel management

Oversee procurement and contracting in ways that reflect our organizational values

Lead the RFP and contracting process for services so that documents and chosen vendors align with organizational values

Partner with the Director of Finance and Administration, the Leadership Team and the Senior Manager of Talent to ensure that our internal and external relationships are aligned with our values – especially in how we structure our policies, compensation, and benefits

Ensure that FFI is approaching intellectual property concerns in a way that reflects our values

Ensure that our work with partners, particularly non-institutional partners and individuals with lived experience, is justly compensated and reflects our commitment to power shifting and structural change

Maintain and enhance relationships with legal and other outsourced experts relevant to resiliency and operations
Qualifications
Passion for FFI's mission, including social justice and social change to upend inequities

Significant experience in senior leadership position(s) that involve management of complex and multiple projects and priorities, and that demonstrate an ability to navigate through changing and unpredictable circumstances

Supervisory experience

Experience in organizational resiliency, strategy development, operations, human resources, organizational development, and building a liberatory organization culture

An approach that pushes beyond traditional operations or HR practices – you bring a fresh perspective with new ways of looking at organizational structures and long-term resiliency

A strong leadership presence with the ability to align operational strategies with organizational goals

Ability to communicate effectively at all levels inside and outside of the organization

Personal integrity with the ability to manage confidential information and act with fairness and discretion

Ability to work effectively in a virtual environment – you can build authentic relationships with diverse stakeholders while working remotely

Foundational knowledge of the history and realities of systemic racism, intersectionality and oppression in the United States – you bring fluency in the core precepts of diversity, equity and inclusion and can apply DEI skills in real-world situations while continuing to learn and grow personally and alongside FFI staff

Ability to bring a climate change/environment justice lens to the work 

Experience reviewing contracts or writing legal/policy language highly desirable
FFI is an Equal Opportunity Employer. We are committed to diversity and value a variety of experiences. People from historically marginalized and oppressed communities or identities are strongly encouraged to apply. Reasonable accommodations will be made to enable individuals with disabilities to perform the essential functions of this position.
How to ApplyFFI is interested in building a high-performing diverse team. In order to do that we approach hiring a little differently. Rather than analyzing resumes in an attempt to determine potential for success, instead we have built a recruitment process that actively removes unconscious bias. So rather than drafting yet another cover letter, instead, we ask you to begin your application by responding to the question prompts in this application. 
Application Tips 
If you are in need of any accommodations during the application or recruitment process please let us know in your application or by contacting our Senior Manager of Talent, Samantha Moelter, samantha@fullframeinitiative.org. 

Please note that your responses to the short question prompts are reviewed individually. In order to allow a more thorough analysis by our hiring team, please do not reference an earlier response when answering a later question as the questions will not be reviewed in conjunction.  

Please do not include linked resources such as websites, social media or publications, as they will not be reviewed by the hiring team. 

While resumes are requested at the time of application, they will not be reviewed by the hiring team until candidates are invited to the interview phase of the process, so you will not want to reference your resume in your responses.  
Deadline to apply is by 5 p.m. EST on Wednesday, Sept. 21, 2022.
Removing bias from the hiring process
Your application will be anonymously reviewed by our hiring team to ensure fairness
You'll need a CV/résumé, but it'll only be considered if you score well on the anonymous review
Applications closed Thu 22nd Sep 2022
Removing bias from the hiring process
Your application will be anonymously reviewed by our hiring team to ensure fairness
You'll need a CV/résumé, but it'll only be considered if you score well on the anonymous review
Applications closed Thu 22nd Sep 2022