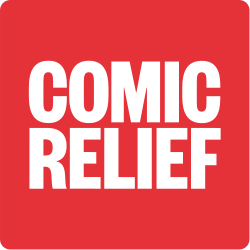 Executive Director - Fundraising and Creative

The Fundraising & Creative Directorate has the remit to raise funds from the public by inspiring people to care about and support the causes and charities Comic Relief (CR) exist for. From the funny to the serious, the Directorate reaches people from school age to adulthood on a mass scale through entertainment, stories and brilliant partnerships.
The role specifically manages three teams – Public Fundraising, Corporate Partnerships and Creative – making up the largest Directorate at CR. This is a multi-faceted and cross-channel Directorate, with a strong focus on embedding and championing digital throughout all our content and working practices. Ultimately the Executive Director is responsible for income growth by ensuring that CR remains a progressive and dynamic brand that entertains, engages and raises funds from the public.
KEY RESPONSIBILITIES
Fundraising strategy & leadership
As part of the Executive Leadership team, setting and leading CR's strategy and culture, to build a modern, digital and high performing organisation in line with the organisational Vision, Mission, Values, and Strategy
Leading the annual fundraising planning process to develop and deliver the Fundraising & Creative business strategies and achieve income targets across a range of revenue streams targets through engagement, entertainment and fundraising communications utilising a multi-channel approach
Identifying new potential income streams

Producing well-crafted strategic and tactical actions plans in place that guides CR's direction and priorities

Reporting to the Finance & Fundraising Committee, and in turn the Board of Trustees, on fundraising performance

With an audience and digital first approach, investing in innovation from product development to reaching new supporters and brokering new corporate partnerships

Ensuring an excellent supporter care programme

Keeping up to date on key trends, best practice and fundraising law.
Marketing and Communications
Outreaching and building favourable relationships to inform, engage, inspire community action with transformational integrated marketing activities and innovative / creative fundraising campaigns to foster longer term supporters and growth
Taking CR brand to the next level, ensuring that it works for, and is embedded in, all parts of our organisation
Ensuring that the organisation has the right offerings to engage audiences, including a strong case for support for donors and supporters

Driving digital strategy, injecting creativity and expertise in CR's digital propositions by keeping up to date with the latest developments in the field and rolling out new ideas and activities where appropriate

Enable positive media relations extend the public reach of the organisation

Working alliances with like-minded organisations to leverage engagement and increase impact of CR's visibility.
Content and Production
Develop content strategy aligned with short-term and long-term marketing and fundraising targets to increase social engagement and educate audience 

Creating and publishing engaging content to build a brand identity and presence through the creation and dissemination of multimedia content, and ensure brand consistency

Identifying new content opportunities and explore ways to repurpose existing content

Staying up to date with developments and generate new ideas to draw audience's attention

Ensure compliance with law (e.g. copyright and data protection).
Team Management
Growing and developing the leadership team and ensuring the F&C teams are structured and staffed effectively to achieve the goals

Ensuring high quality staff are hired, motivated, developed, and managed

Enabling and maintaining a positive, productive and supportive work environment driven by core values

Providing timely performance feedback to ensure continuous improvement with timely annual performance reviews that address goals, accomplishments, strengths, development needs, and have regular one-to-one line management discussions.

Ensuring CR is compliant with all workplace/employment laws

Ensuring capability is in place to maximise volunteer involvement.
Relationship Management
Working with the Founder and the Creative Advisory Committee, encourage creative ideas to flow through the organisation, with a focus on digital
Being a key senior contact for external partners, most notably the BBC, corporate partners, international licensees and suppliers
Ensuring that the partnerships we form are aligned with our Ethical Social Responsibility guidelines.
Executive Leadership Team and Board Relations
Playing a proactive role in the management of the organisation such as organisational strategic planning and development, income and expenditure budget planning and management

Attending the relevant board and committee meetings to report and give advice on fundraising matters.
Financial Management
Producing cost-effective budgets to achieve action plans

Developing and maintaining income and expenditure tracking and evaluation systems

Ensuring the F&C directorate is kept within budget.
ESSENTIAL SKILLS AND COMPETENCES
Significant experience in previous public fundraising and/or creative leadership experience, with proven of strategic fundraising and meeting challenging income targets that directly resulted in increased income for an organisation

Developing and delivering on multimillion-pound targets, with strong budget management experience

Proven ability to build, manage and develop key stakeholder, partnership and donor relationships

Track record of bringing innovative creative thinking and fresh ideas to an organisation and / or its product and services with the ability to spot, develop and exploit potential across a range of income streams and marketing opportunities.

Knowledge of the fundraising environment and of a range techniques and disciplines which will support the cost-effective generation of income

Experience of driving a digital strategy and embedding digital practice within an organisation

Experience in leading marketing, communications and content activities

Experience of developing and implementing strategic and business plans

Excellent leadership and communication skills with the ability to influence others and effectively disseminate information to large and diverse groups

A commitment to CR's values, its strategic direction and a love of the brand

Energy, enthusiasm and flair to work hard and achieve ambitious targets
COMIC RELIEF VALUES
Walk the walk
Lead by example – actions are stronger than words

Treat others how you would expect to be treated

Promote attitudes and make decisions that foster diversity
Share the stage
Create space for and acknowledge the contributions of others, whether audiences, grantees, partners or colleagues

Foster a sense of team spirit

Celebrate team wins
Have a sense of humour, always
Keep things in perspective

Try to look for positives or solutions

Take the work seriously, but don't take yourself too seriously

Remember it's ok to have fun
Make it personal
Get to know your colleagues and partners

Consider your colleagues and how you can make each person feel included

Be open-minded and understanding with different approaches
Inspire (a culture of) generosity
Give colleagues the benefit of the doubt – we're all working towards the same thing

Be generous with your time when you can

Learn from your experiences and seek to share your knowledge and expertise to help others

Be open-minded and understanding with different approaches
Make meaningful change
Be bold and brave to bring about the changes you seek

Take personal responsibility - know that you can make a positive difference to how things work

Have the courage to have difficult conversations in pursuit of a bigger goal
Break down barriers
Reach beyond your immediate team - get to know people across the organisation

Collaborate when it'll make the opportunity stronger and better

Gather input from others when making significant decisions
Inclusivity at Comic Relief
We recognise diversity and inclusion are a source of strength in achieving our mission. We therefore welcome everyone, trusting what makes us different brings creativity, styles and experiences to help us collectively do our best work. That's regardless of your gender, age, disability, religion, sexual orientation, and cultural identity. We especially welcome those from under-represented groups in modern grant-making and fundraising. We are on a journey, but if you join our team you will be part of a community that is committed to creating a diverse and inclusive environment where we want you to:
Be valued for being yourself

Do your best work, and be supported to break down barriers so you can succeed

Be heard, respected, and treated as an equal, whatever your level, experience or background

Be part of a team that is committed to making this happen – with our colleagues, partners, and contributors.
For full time roles, if you'd prefer to work part-time or as a job-share for a good work/life balance or to help you meet other commitments, as long as we can make it work with our business needs, we'll make this happen. If you need adjustments to your schedule or our office environment, to allow you to perform to your best – please let us know.
Comic Relief is committed to preventing and protecting all people from harm in their interactions with us. We expect all those that act in our name to uphold our approach to doing no harm.
Role posted -
5:20pm, 30th Jun 2020 BST