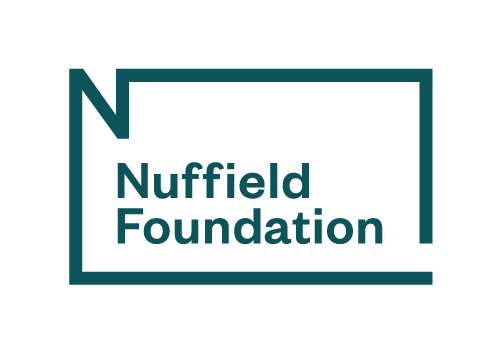 Project Manager (Disagreements in the Care of Critically Ill Children) – Nuffield Council on Bioethics
Nuffield Foundation
Team: Nuffield Council on Bioethics
Salary: Staring salary from £43,000 - £47,000 pa based on experience. Full-time (35 hours), part time considered. Fixed term contract.
Location:

We're London based (Farringdon), with the ability to work from home for part of the week

Closing: 9:00am, 8th Aug 2022 BST
Role posted - 2:57pm, 11th Jul 2022 BST
Job Description
We are looking for someone with the skills and personal attributes to lead a sensitive and important piece of work in an area of high public interest. This is an exciting opportunity for someone looking to make a real difference to families and healthcare staff and embed ethical thinking in policy making.  
About the project
The Health and Social Care Act 2022 sets out a requirement for a review into the causes of disputes between parents or carers of a critically ill child and the healthcare teams responsible for the provision of care or medical treatment for the child. The Nuffield Council on Bioethics is carrying out scoping work to develop the terms of reference of the review.
The care and treatment of children who are critically ill often involves complexity and uncertainty, and disagreements can arise between parents and healthcare staff about the best course of action. Sometimes these disagreements become entrenched, and the courts are required to arbitrate and make a decision, a process that can protract the disagreement further. High-profile court cases in the UK have highlighted the damaging effects that these kinds of disagreements can have on everyone involved. 
In 2018-19, the Nuffield Council on Bioethics explored the factors that might be contributing to how disagreements of this kind develop, and how they are being resolved.  Building on our existing work, we expect to make a significant contribution to the recently announced review. We want to explore further the perspectives of people with lived and professional experience, as well as recent research and evidence, to understand the causes of disagreements in the care of critically ill children and what policy action should be taken
Reporting to Catherine Joynson, Assistant Director at the Council, the Project Manager will work autonomously to implement and deliver a series of activities to explore: 
The causes of disagreements between parents/carers and healthcare staff, including those related to the strains of the situation on the people involved, the healthcare environment and culture, and the wider societal context. 

Examples of good practice in shared decision making and the features of healthcare environments that foster good, collaborative relationships between parents and healthcare staff. 

Potential barriers or challenges to good practice related to, for example, the provision of specialist services and dispute resolution measures, workforce capacity, capability and training, public information and education, and healthcare leadership. 

Gaps in knowledge relating to, for example, the effectiveness of dispute resolution interventions, that could be addressed through further research. 

National or regional level solutions and actions that could help avoid disagreements or resolve them more quickly in future. 
This will lead to: 
Evidence-based advice on the causes of protracted disagreements between healthcare professionals and parents or carers about the care and treatment of critically ill children, and the ethical issues these raise. 

Recommendations to help avoid such disagreements or resolve them more quickly in future.  

Identified gaps in the evidence base. 
A mixed methods approach will be taken. The project manager will deliver a range of activities which is likely to include a review of literature and existing guidance, a call for evidence and views, and extensive engagement with stakeholders. The project manager will analyse the outcomes of these activities in a final report to be delivered by October 2023. 
They will provide regular progress reports to the Council and will work with selected Council members to ensure the project meets our standards of rigour, independence, relevance, transparency and inclusion.
About you
You will have an academic background to graduate level plus substantial policy and research experience in a relevant area. 
You will have excellent project management skills, and are self-motivated, with the ability to organise a varied workload. You will have excellent personal and communications skills and be able to develop good working relationships with a variety of stakeholders. Familiarity with current debates around managing conflict in healthcare environments is desirable. 
For further information about the role, please click here to download the full job description.
This is a fixed term contract for 12-14 months (12 months full-time working from October 2022 to September 2023, or 14 months part-time working from September 2022 to October 2023). 
About us
The Nuffield Council on Bioethics is an independent body that examines and reports on ethical issues in biology and medicine. We have achieved an international reputation for advising policy makers and stimulating debate in bioethics.
We have published widely on a wide range of bioethics issues, including genome editing in farmed animals, gene editing in human reproduction, children and clinical research, organ donation, cosmetic procedures, non-invasive prenatal testing and research in global health emergencies. Our work includes a variety of projects including in-depth inquiries, horizon scanning, and an active response programme, which includes rapid policy briefings, workshops and roundtables.
The Nuffield Council on Bioethics is funded jointly by the Nuffield Foundation, Wellcome and the Medical Research Council.
Find out more at: www.nuffieldbioethics.org
More information and how to apply
The closing date for applications is 9am (BST) on Monday 8th August 2022 with interviews taking place on Monday 15th and/or Tuesday 16th August 2022.
Should you need to make an application in a different format or require any adjustments as part of the application process, please get in touch with us: recruitment@nuffieldfoundation.org
Our benefits package includes:
28 days holiday per annum and all public holidays (with the option to buy or sell up to 5 days).

Pension scheme that offers employer contributions of up to 11%.

Life assurance scheme.

We offer family leave policies that provide an enhanced level of pay

Cycle to work scheme and loans towards season tickets.

Opportunities for learning and development

Wellbeing support including an employee assistance provider.
Removing bias from the hiring process
Your application will be anonymously reviewed by our hiring team to ensure fairness
You'll need a CV/résumé, but it'll only be considered if you score well on the anonymous review
Applications are not yet open
Removing bias from the hiring process
Your application will be anonymously reviewed by our hiring team to ensure fairness
You'll need a CV/résumé, but it'll only be considered if you score well on the anonymous review
Applications are not yet open