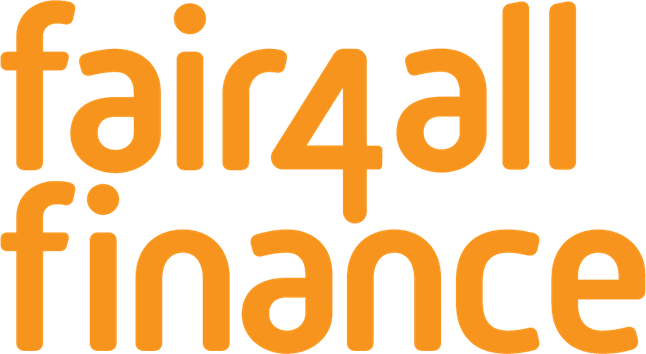 Fair4All Finance
Strategic Communications Manager

Fair4All Finance is looking for a Strategic Communications Manager to lead the delivery of our communications strategy. Fair4All Finance has been set up to ensure that the financial wellbeing of people in vulnerable circumstances is improved through access to fair and appropriate financial products and services. Our strategy has three key elements with a focus on engaging with: 
those already serving this group: providing support to enable them to scale and to improve their offer 

mainstream financial services to build their focus on serving this group well 

government and regulators to develop policy and regulation that structurally embeds changes to ensure that people in vulnerable circumstances are served well by the whole financial services sector 
Strategic Communications Manager
Fair4All Finance is looking for a Strategic Communications Manager to lead the delivery of our communications strategy, guiding and supporting our team members to effectively engage, influence and build relationships with our key stakeholders. You will get involved in all aspects of communications, stakeholder engagement and branding to deliver system change. This role would suit someone who is happy to be hands-on in delivery within our small and purpose-led team. 
The role   
The Strategic Communications Manager will take ownership of the implementation and ongoing development of our communications strategy.  
The post holder will have responsibility for: 
setting out a plan for and leading delivery of communications to the different stakeholder groups to share best practice, insight and updates on our progress 
developing our overall stakeholder engagement plan and supporting the team in delivering it well 

ensuring that the team produces clear, well-designed output in line with our brand and values across all communications channels 

assessing the effectiveness and reach of our engagement and communications 
The person   
The ideal person will enjoy working in a small team where they take ownership for driving forward strategic communications and enabling each team member to maximise engagement and impact. You'll like sharing your knowledge and insight with team members and building systems, templates and approaches that are simple and clear to follow and make it easy for team members to do great work. You'll spot opportunities to improve how we work and just make them happen. You'll seek feedback and input and be generous in providing that to others. You'll be just as happy to devise a strategic plan to present to the board as you are to proofread and edit to get a communication over the line. You'll enjoy developing and guiding other team members with an interest and aptitude for communications to help build our organisational capacity to communicate really well with all our stakeholders, and you'll be patient with those needing more help and support. 
Role responsibilities   
Stakeholder engagement 
Lead on Fair4All Finance's stakeholder engagement strategy with the aim of strengthening the capacity and will of social investors, donors, civil society, government and the financial services sector to scale financial products and services for people in vulnerable circumstances   

Support the CEO, Head of Policy and Strategy and wider team with public affairs efforts   
Communications 
Actively contribute to the successful delivery of project outcomes by providing communications expertise and supporting other team members as needed   

Lead on the production of key publications including reports and progress summaries that share learnings from our programmes and investments  

Design, write and distribute regular e-bulletins to promote our activities, impact and other key information   

Take responsibility for the development and management of the website, including generating new content, making improvements to its functionality and monitoring its performance  
Manage and expand our social media presence (Twitter and LinkedIn), creating, sourcing and sharing newsworthy information from across the financial inclusion space  
Brand 
Act as the brand guardian of Fair4All Finance's visual identity   

Frame the tone and style of all communications, ensuring we are audience-centric and our language is clear, engaging and consistent   
Events and media relations 
Help the team to deliver occasional events (on and offline) to engage stakeholder groups  

Coach the team ahead of speaking opportunities, media interviews and important stakeholder meetings to ensure that organisational messaging is evidence-led, impactful and consistent  

Lead on all media relations and proactively seek opportunities to raise awareness of Fair4All Finance's work and financial inclusion issues more generally   

Lead on all collaborative communications activity with close partners and stakeholders   

Be willing to get stuck in and enthusiastically support efforts outside of core job description to advance our mission as a core part of a small and resourceful team   
Experience and skills   
Able to design and deliver impactful communications in the context of an overall business strategy 

Excellent copywriting, editing and proof-reading skills with the ability to adapt tone and style for different channels and audiences 

Good eye for detail and design 

Stakeholder engagement and strategic planning skills, including how to systematise delivery of the plan and ensure coordinated and impactful engagement by the team 
Strong media relations skills with a track record of building and maintaining contacts and achieving feature and news coverage in national media   

Ability to work with a wide range of stakeholders 

Creative and resourceful 

Able to switch between strategic planning and day-to-day tasks  

An understanding of the UK financial services sector   
Experience of working with influencers and brand/cause ambassadors (advantageous) 
Role posted -
12:59pm, 6th May 2020 BST