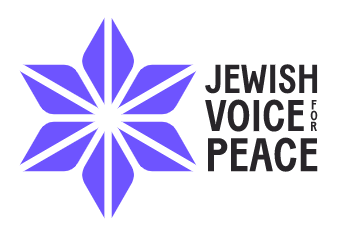 BIJOCSM National Organizing Manager
Jewish Voice for Peace
Team: organizing
Salary: $62k - 70k with a generous benefits package
Location:

Remote

Closing: 12:24pm, 31st Dec 2021 EST
Role posted - 5:21pm, 16th Nov 2021 EST
Job Description
Reports to: Organizing Director
About us: 
As the JVP family of organizations, we are growing, developing, and mobilizing a robust grassroots, multiracial base of Jews toward a future of Judaism beyond Zionism, Palestinian freedom, and the end of Israeli apartheid and occupation.
About you:
You are a seasoned organizer with a drive to win. You can align and energize a group of diverse players to collaborate in powerful ways. You build relationships wherever you go and know when to act quickly and when to slow down. Your strong commitment to racial, gender, and economic justice and their intersections informs all the work you do. 
About the role:
The BIJOCSM Organizing Manager will be responsible for setting broader goals, strategy, and a team around BIJOCSM (Black, Indigenous, Jews of Color, Sephardi, and Mizrahi Jews) programming through collaboration with the Organizing team, Directors, and BIJOCSM members. The manager's role will evolve to cover additional specific projects, programs, and areas of work.
In the first year, the BIJOCSM Organizing Manager will prioritize the creation of a Mizrahi/Sephardi Network in JVP. 
This position reports to the Organizing Director and manages the program within the Organizing Department. In addition, they collaborate with JVP Action, Communications, and Fundraising to implement initiatives and programs on behalf of the Black, Indigenous, Jews of Color, Sephardic, and Mizrahi Jews. This role will contribute to strategy around organization-wide, cross-team, and organizing team programs.
Skills and experience required:
Essential 
Be a problem solver and overcome obstacles in organizing thorough knowledge of fundamentals, practices, and organizing procedures. 

Have the ability to build a team, communicate clearly and persuasively, with a verbal understanding of the conditions of Palestinians and diasporic US-based communities. 

Commit to organizing Jews into the movement for Palestinian liberation and to multi-racial base-building of Jews and allies 

Understand the political, religious, and cultural contexts of an assortment of Jewish communities locally and globally. 

Professionalism, integrity, patience, and a sense of humor 
Ideal
Be able to engage in conversations and political work to learn about and dismantle antisemitism, Islamophobia, Zionism, and white supremacy. 

Have the ability to manage logistics and budget for an event, training, or gathering 

Be able to operate in a fast-movement environment, set priorities, and bring a collaborative approach even to the most difficult tests. 

Comfortable working both autonomously and within a team 

Self-motivated, requiring minimal direction to accomplish a high level of work
Application: 
In our commitment to inclusive hiring of the best candidates, we use the Be Applied hiring system to process applications. The Be Applied system reduces the opportunity for unconscious bias in allowing for anonymised reviews of responses to work sample questions. This means we assess candidates on how well they strategise and communicate on relevant work. When you click on the link you will be taken to an external site to start your application. You will be required to upload a CV or resume and will be asked several questions that will be related to the role you are applying for. The hiring committee will not have access to your CV/resume or any identifying information until you have been invited to a first round interview, and will make those initial decisions based on your answers to the initial set of questions. There is no requirement to submit a cover letter.
JVP values diversity and inclusion and the benefits this brings. We aim to appoint the most suitable candidates at all times and welcome applications from people from all different backgrounds. People of color, Sephardi and/or Mizrahi applicants, people with disabilities, and transgender or gender non-conforming applicants strongly encouraged to apply.
Jewish Voice for Peace opposes anti-Jewish, anti-Muslim, and anti-Arab bigotry and oppression. JVP does not discriminate on the basis of race, color, age, ethnicity, religion, national origin, pregnancy, sexual orientation, gender identity, sex, marital status, disability, or status as a U.S. veteran.
Removing bias from the hiring process
Your application will be anonymously reviewed by our hiring team to ensure fairness
You'll need a CV/résumé, but it'll only be considered if you score well on the anonymous review
Removing bias from the hiring process
Your application will be anonymously reviewed by our hiring team to ensure fairness
You'll need a CV/résumé, but it'll only be considered if you score well on the anonymous review