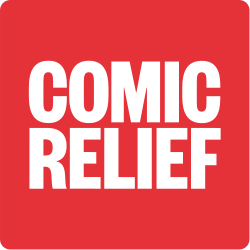 IT Service Delivery Manager

The Service Delivery Manager is responsible for the efficient running of all internally-facing IT services. The role is crucial in enabling every member of staff, and the organisation as a whole, to meet their objectives.
Key Accountabilities / Objectives
Ensure that IT Services are delivered to agreed / acceptable standards

Manage third party vendors to ensure effective delivery of IT Services to Comic Relief, including networking, telephony, infrastructure, platforms, hardware and software, ensuring that services are delivered to agreed standards.

Leads the IT ServiceDesk in providing a high-quality IT support function; takes on incidents, fixes problems and implements changes as required to ensure continuity of services.

Works with the Senior IT Solutions Analyst and third parties to implement and support new services.

Ensure that all IT hardware, software and services are cost-effectively procured and correctly licensed; maintain accurate and up-to-date inventories

Liaise, and build effective relationships with, users at all levels within CR, ensuring clear understanding of need, providing effective services to meet those needs and ensuring that they have a positive view of the IT function

Inspirational management of IT Service Delivery team through regular 1-1 meetings, performance objectives, KPI's.

Be an ambassador for collaborative Cross-functional working across the team and wider organisation.

Effective management of technology budgets
Essential Education and Skills
Skilled IT Service Manager with at least 3 years of experience service provision, preferably in a mixed internal / external (IaaS / PaaS), Windows / Apple / Linux environment. ITIL qualifications would be an advantage.

Proven ability to effectively build and manage partnerships with multiple external service providers and internal staff up to and including CEO & Trustees.

Excellent management and staff motivation skills; excellent customer service ethos.

Technical expertise in many of Comic Relief's supported technologies would be an advantage: These include, but are not limited to:

Microsoft: Windows 10, Office 365, Enterprise Mobility Suite, Azure, AD, ADFS, InTune. Apple MacOS, iOS; JAMF; Adobe Creative Cloud; Box; Manage Engine.
Key Competencies
Skilled and adaptable communicator - able to flex style between partners.

Collaborative worker – able to work closely with leadership and other teams.

Solid understanding of client computing and infrastructure technologies and concepts –and the ability to create a user-centric function with operational excellence at its heart

Collaborative approach – able to work closely with others to deliver great results

Curious and creative thinker – to create a learning organisation, committed to continuous improvement.
Role posted -
12:55pm, 11th Feb 2019 GMT