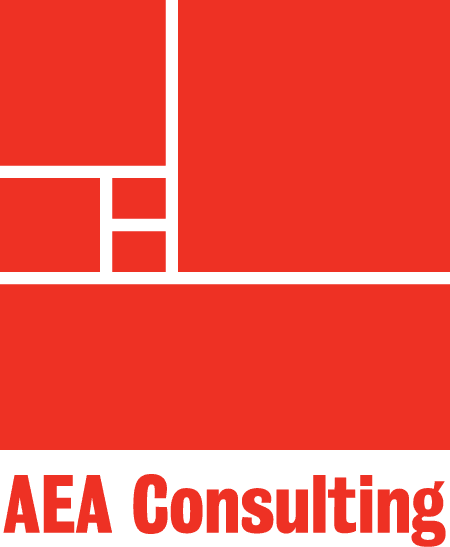 Senior Consultant
AEA Consulting
Salary: Total compensation (incl. performance bonus) $160,000 to $200,000, plus benefits
Location:

New York / Remote

Closing: 11:59pm, 28th Feb 2023 EST
Job Description
AEA Consulting is a global consulting firm setting the standard in strategy and planning for the cultural and creative sector. We are currently seeking exceptional candidates for the position of Senior Consultant to join us in our mission to harness the power of art, culture, and creativity to realize the full potential of people and places around the world.
The Senior Consultant is a leader within our consulting team, helping to ensure the successful delivery of consulting assignments by managing both project teams and building relationships with current and potential clients. This is a full-time, salaried position with an attractive package of benefits. We are currently seeking to identify candidates to work primarily with our team centered in the New York City / Beacon, New York, region, though following the COVID-19 pandemic, our team now works largely remotely.
Primary responsibilities include:
Leading consulting projects, managing relationships with clients, managing project teams, and ensuring the successful delivery of consulting assignments

Contributing to business development – both generating new business development leads and responding to requests for proposals that we receive

Generating sector thought-leadership – through writing, including contributions to Platform, AEA's e-newsletter, as well as participation in conferences, etc.

Contributing to the development and ongoing refinement of AEA's practice methods
While the position would primarily be responsible for work conducted with clients in the United States, there will likely be international exposure and responsibilities within the work portfolio.
AEA provides training and professional development opportunities that help Senior Consultants continue to learn within and beyond the sector, expand their horizons, and grow toward future opportunities, potentially within firm leadership.
AEA is committed to diversity and inclusion and to a more equitable arts and cultural sector. Our work requires a team that together represents a diversity of perspectives and lived experiences. Candidates from populations underrepresented in the arts and in management consulting are strongly encouraged to apply.
Position Qualifications
10+ years professional experience, most recently in the cultural sector, business consulting, or another field with parallels to our client base.

Track record of ability to lead the delivery of complex, innovative projects and win new business

Additional demonstrated experience in one of the following areas:

Concept development and design

Business and operational planning, especially for cultural and creative organizations / venues

Organizational strategy development and implementation

Project management and delivery

Intellectual curiosity, as represented by an undergraduate degree in a relevant field. A Master's degree is a plus, but not a requirement. Relevant fields may include – but are not limited to – arts, humanities, creative industries, business / finance / economics, or architecture / design / urban planning

Substantive knowledge of arts and culture, and its organizational infrastructure, as demonstrated by relevant past experience. This can include, but is not limited to:

Previous work experience in arts administration or related field

A degree in an arts, humanities, or creative industries subject

Significant, engaged volunteer experience (e.g. Board participation)

Non-traditional experiences that have built character and demonstrate interest in the field

Excellent communication skills, both written and verbal, in order clearly to communicate to both clients and internal teams

Strong analytical skills, with an ability to analyze information in a clear way and help structure tasks to guide junior consulting staff

Exceptional organizational skills in order to take initiative – with an ability to focus, work efficiently, and take on multiple tasks in a stimulating, upbeat, yet often high-pressure environment

Strong presentational and technical skills, including fluency with Microsoft PowerPoint, Excel, and Word.

Willingness to travel, including internationally

Spoken and written fluency in English required. Additional language(s) are preferred but not a pre-requisite

Alignment with our organizational values: passionate about the arts, culture, and creative industries; focused on helping our clients succeed; a hard worker who takes initiative; comfortable and effective working both independently and as a member of a team; curious, creative, and analytical; diplomatic, mature, emotionally intelligent, and with good judgment in ambiguous situations; unafraid to question received wisdom; and engaged by a genuinely fast-paced environment that presents you with new and intriguing problems to solve on a daily basis.
Removing bias from the hiring process
Your application will be anonymously reviewed by our hiring team to ensure fairness
You'll need a CV/résumé, but it'll only be considered if you score well on the anonymous review
Applications closed Wed 1st Mar 2023
Removing bias from the hiring process
Your application will be anonymously reviewed by our hiring team to ensure fairness
You'll need a CV/résumé, but it'll only be considered if you score well on the anonymous review
Applications closed Wed 1st Mar 2023