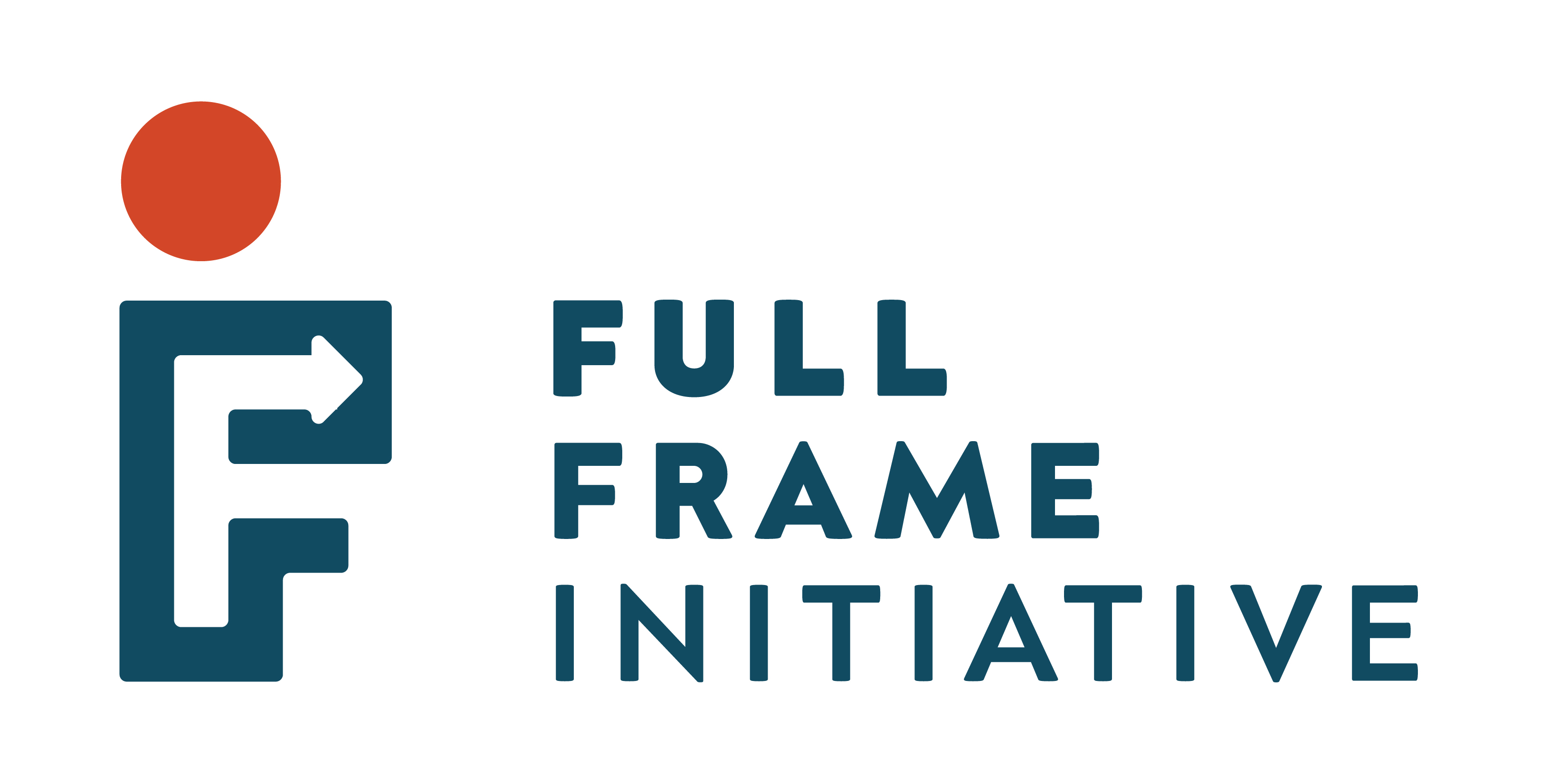 Senior Manager of Centering Community & Wellbeing
Full Frame Initiative
Salary: $120,000 to $150,000
Location:

Remote, in the United States

Closing: 11:59pm, 23rd Aug 2021 EDT
Role posted - 10:46pm, 28th Jul 2021 EDT
Job Description
Organization Overview
The systems in our country are rigged, and the solution isn't just to create more programs for people harmed by unfair systems. The solution is to reimagine these systems to make our country fairer and more equitable for everyone — which means ensuring that the places where we work, live, play and pray tap into people's universal drive for wellbeing, instead of undermining wellbeing for some and enabling it for others. That's what we do. 
The Full Frame Initiative (FFI) is a social change nonprofit working toward a country where everyone has a fair shot at wellbeing — the needs and experiences essential for health and hope. We partner with a growing cohort of pioneering public systems, communities and nonprofits across the country to fundamentally transform the structures and beliefs that perpetuate poverty, violence and oppression. We are bold, mission-focused, creative and committed learners willing to use our passion, humor and hope to fuel change. As an organization, FFI prioritizes and invests in team members' ongoing learning and personal development. Please visit our website to learn more.
Position Overview
One of FFI's core values is centering community voice in all aspects of our work. While FFI has a history of partnering with community leaders, and our organization is rooted in the experiences of people who have been harmed by multiple systems, we know we can always do better. The Director of Centering Community will play a key role in pushing us to do better.  In this role, you will strengthen our partnerships with communities harmed by systems across the country. The work will affect both how FFI operates, and also dramatically increase our partnerships with proximate leaders (community leaders who are close to the harms that systems create) around the country. These partnerships will help drive our organizational strategy, including influencing government policy. You will work in partnership with community leaders on a daily basis, shifting the balance of power that favors whiteness, wealth, and the status quo. 
While most of your work will be external-facing, you will also be a key driver of internal change by bringing community perspective and leadership into our operations. This includes making our work more culturally responsive, driving internal policy change, and rethinking our communications. Alongside your work supporting community leaders to drive transformational change, you will help FFI to better align our practice with our values as we divest from white supremacist culture.
For all new staff, FFI provides support and mentorship needed to do this work well, balanced with the need to move quickly. We are invested in all of our staff's growth and development. That said, the time is NOW for transformational change: you will need to hit the ground running. If you believe you bring many of the skills listed below to the table and are willing to both move the work forward and grow at the same time, please apply!
Position Details, Compensation and Benefits
Classification: Full-time, Exempt, 40+ hours per week,

Location: Remote, United States

Pay: $120,000 to $150,000 annually

Travel Requirement: We do not anticipate travel in 2021 due to COVID-19. Beyond this, travel could be greater than 50%.

Reports to: Chief Executive Officer

Supervises: No current direct report employees. 
Deadline to apply is Wednesday, August 18, 2021 by 5pm ETBenefits 
Health Coverage: National medical coverage, 75% of total monthly premiums paid by FFI, national dental coverage, 50% of total monthly premium paid by FFI, and national vision coverage, 24% of total monthly premium paid by FFI

Annual Paid Time Off: 11 holidays, 3 civic engagement days, 120 accrued vacation hours (with increasing rate of accrual past the second anniversary), and 96 hours sick/personal leave

Employer-paid life insurance, short-term disability and long-term disability 

403(b) retirement savings program

Annual stipend for professional development
Essential Duties and Responsibilities
Leads all aspects of our work to center community and proximate leadership in ways that recognize, respect, and authentically engage people, knowledge and power. This means helping FFI operate in ways that are restorative, healing, and liberatory.

Works with proximate leaders across the country to bring attention and resources to community solutions, and leads or supports action on these efforts. 

Cultivates and expands a growing network of community and proximate leaders across the country to drive and inform FFI's work and vision, including the Wellbeing Blueprint.

Identifies and brings attention to grassroots solutions that give people a fair shot at wellbeing.

Helps break the cycle of nonprofits and researchers exploiting communities facing challenges.

Builds connections between people so that great ideas and great work spreads. 

Understands how partnerships and networks function, and can use that understanding to move systems to listen to, center to leadership of, and take action based on community voice. 

Makes sure that proximate leaders help shape and implement FFI's strategy and progress toward our North Star.

Other responsibilities as necessary to support a dynamic organization.
Qualifications
Passion for FFI's mission, including social justice and social change to upend inequities.

Proximate and professional experience as a leader fighting against harms like poverty, systemic racism, marginalization and oppression in a community directly impacted by these harms. We believe the qualifications we've listed require about 7-10 years of experience and are including this as a barometer; if you believe you can lead this work well, we encourage you to apply, regardless of your years of relevant experience.

Committed to amplifying the voices and stories of individuals and communities.

Experience co-creating with, supporting, and facilitating the work of leaders.

Experience creating new pathways and surfacing new leaders.

Experience organizing and mobilizing communities to drive change.

Knowledge of the structures and institutions that affect the flow of money into and out of communities, and can advocate to redirect that flow. 

Knowledge of conventional nonprofit structures: what is required and what opportunities exist to reimagine culture and practice.

Multilingual candidates preferred.

Ability to work in a highly collaborative small team environment and juggle multiple projects with high attention to detail, quickly re-prioritizing when needed.

Applied knowledge of the history and realities of systemic racism, intersectionality and oppression in the United States; demonstrated ability to apply DEI-related skills in real-world situations while continuing to learn and grow personally and alongside FFI staff. 
FFI is an Equal Opportunity Employer. We are committed to diversity and value a variety of experiences. People from historically marginalized and oppressed communities or identities are strongly encouraged to apply. Reasonable accommodations will be made to enable individuals with disabilities to perform the essential functions of this position.
How to Apply
FFI is interested in building a high-performing diverse team. In order to do that we approach hiring a little differently. Rather than analyzing resumes in an attempt to determine potential for success, we have built a recruitment process that actively removes unconscious bias. So instead of drafting yet another cover letter, we ask you to begin your application by responding to the question prompts in this application. 
Application Tips 
If you are in need of any accommodations during the application or recruitment process, please let us know in your application or by contacting our Senior Manager of Talent, Samantha Moelter, samantha@fullframeinitiative.org. 

Please note that your responses to the short question prompts are reviewed individually. In order to allow a more thorough analysis by our hiring team, please do not reference an earlier response when answering a later question as the questions will not be reviewed in conjunction.  

Please do not include linked resources such as websites, social media or publications, as they will not be reviewed by the hiring team. 

While resumes are requested at the time of application, they will not be reviewed by the hiring team until candidates are invited to the interview phase of the process, so you will not want to reference your resume in your responses.  

Deadline to apply is Wednesday, August 18, 2021 by 5pm ET
Removing bias from the hiring process
Your application will be anonymously reviewed by our hiring team to ensure fairness
You'll need a CV/résumé, but it'll only be considered if you score well on the anonymous review
Applications closed Tue 24th Aug 2021
Removing bias from the hiring process
Your application will be anonymously reviewed by our hiring team to ensure fairness
You'll need a CV/résumé, but it'll only be considered if you score well on the anonymous review