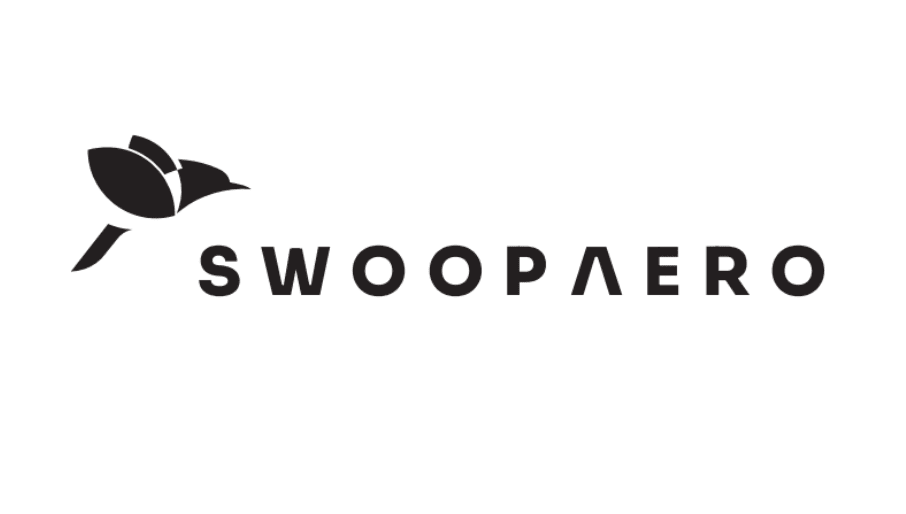 Recruitment Manager
Swoop Aero
Closing: 11:59pm, 11th Sep 2021 AEST
Role posted - 3:24pm, 15th Aug 2021 AEST
Job Description
About Swoop Aero:  
Swoop Aero was founded to transform how the world moves essential supplies by making access to the skies seamless. We were the first company globally to deliver a vaccine using a drone under a commercial contract. Since then, we've expanded globally, transforming the health supply chain with drone logistics operations in four countries.
Our work is shifting the future of healthcare. Creating an immediate impact on the lives of people who otherwise would be left behind. Other companies say they have an impact but we really do! We've got big plans to shift the paradigm in both developing and developed markets alike. Both by deploying our fully managed logistics service into the health supply chain, and by enabling selected partners with our technology platform to further expand their own impact.
To deliver on our vision, we've brought together a team of eternally optimistic and resourceful 'doers' to tackle these seemingly insurmountable problems and make all this become a reality. Last year we tripled our team size, and this year despite all the challenges we are doing it again.
About the role: 
But…. we need your help! We are seeking a passionate recruiter who thinks outside of the box and will deploy creative strategies to locate the most talented and inspired people to join our rapidly growing team. 
You will be responsible for recruiting a wide range of talent for Swoop Aero now and into the future, all whilst delivering an exceptional candidate experience. This position will partner with senior leaders across our organisation to understand their hiring objectives and develop team recruitment strategies to hit our headcount goals! You will utilise recruiting analytics to ensure accurate reporting of the hiring strategy back to the business, and consistently generate a healthy pipeline of high-quality candidates. Most importantly, you will go to exceptional lengths to find extraordinary talent from around the world, and build a world class team that will transform the way the world moves by making access to the skies seamless.
Key Responsibilities:
Take the lead and bring a creative mindset to developing a talent acquisition strategy across multiple roles and teams, including operations, aviation, engineering and more!

Develop and implement inclusive recruiting process, that ensure we find talent from diverse backgrounds, and enables us to build a team that reflects the diversity of our partners and customers.

Develop and manager full-cycle recruiting processes that delivers an excellent candidate experience

Assist with the implementation of HR and organisation wide projects and adjust policies in relation to this.

Develop job descriptions with Team Leads, placing advertisements, shortlisting applicants, conducting interviews, phone screening and reference checking.

Development and management of resourcing and research strategy including semi-search activity, Linkedin networking and development of relationships with industry groups/associations.

Provide weekly recruitment reporting to Team leads and monthly reporting to the Executive Team.

Maintaining, allocating and responding to recruitment mail received into the People and Culture inbox

Maintain a recruitment database, systems and processes. This will include data entry, electronic filing of documentation, staff directories and follow-up with the appropriate Team Leads.
You will bring:
Significant experience managing end-to-end recruitment processes.

Experience managing hard to fill roles and adopting semi -search, applying lateral thinking when recruiting staff.

Exposure and/or knowledge of HR and general administrative processes and protocols.

A strong Customer Centric approach to liaising with stakeholders and candidates alike.
We can offer:
Make this year a career propelling experience!

This is an opportunity for you to make a real difference to millions right across the globe, by increasing their access to health-care.

Flexible working hours and hybrid work-from-home/office options.

Join a collaborative and inspired team who create solutions that make a world of difference. 

We are offering an attractive salary package which will scale as the company grows.
Interested?  If you believe you match the criteria, are passionate about changing people's lives and have what it takes to be at the forefront of transforming the global healthcare supply chain we would love to hear from you! 
Removing bias from the hiring process
Your application will be anonymously reviewed by our hiring team to ensure fairness
You'll need a CV/résumé, but it'll only be considered if you score well on the anonymous review
Applications closed Sat 11th Sep 2021
Removing bias from the hiring process
Your application will be anonymously reviewed by our hiring team to ensure fairness
You'll need a CV/résumé, but it'll only be considered if you score well on the anonymous review