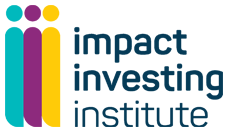 Programme Manager, Place-Based Impact Investing SECONDMENT (12 Months)
Impact Investing Institute
Salary: Secondment - (equivalent to £45k salary, full details below)
Location: Remote working (we are currently working from home and support remote working, although there will be occasional London meetings)
Closing: 11:59pm, 9th May 2021 BST
Role posted - 12:11pm, 22nd Apr 2021 BST
Job Description
The Institute is delighted to offer an exciting secondment opportunity to deliver our place-based impact investing programme in 2021/2.
We want to make it easier for investors to do effective place-based impact investing: investments that generate financial return as well as positive social, environmental and economic impacts in local communities across the UK – like social housing, clean energy and SME finance. We are delivering a high-profile programme around place, sponsored by government and involving a wide range of stakeholders across the investment, public and social sectors, to mobilise more capital to tackle regional inequality across the UK.
This is a stimulating and stretching role: a successful candidate will take the lead in delivering on the place-based impact investing programme. The person will need to forge and develop new relationships with people across the above-mentioned sectors, including very senior representatives, and influence those leading players to engage in place-based impact investment. The role presents a unique opportunity for those who want to understand and influence this area of policy and investment activity. A successful applicant will partner with the Impact Investing Institute's highly engaged board members, Lead Experts and team to lead an agenda, convene stakeholders across sectors, and drive innovative thinking and change in investment behavior across local authorities, financial services and institutional investors.
We will work with the successful applicant on a stretching development plan to ensure that they gain the exceptional experience this secondment can offer in supporting their wider career aspirations and exposing them to other areas of the Institute's work programme, impact investing, the wider ESG market and policy context. At the end of the 12-month secondment, successful applicants will have developed superb networks and leading-edge expertise in place-based impact investing: capabilities that they can use to accelerate their career and bring back to their employers.
Accountable to the Executive Director

Desirable start date: 24 May 2021

Duration: 12-month secondment
The Institute is able to fund a secondment reimbursement to the salary value of £45,000 per year, plus national insurance and benefit/pension costs of up to 10%.  The total secondment funds available for reimbursement are: £55,710. 
About the Institute
More and more people want to use their capital in a way that benefits society and the environment as well as generating a financial return. At the same time, there remain entrenched social challenges in the UK and around the world. The Impact Investing Institute is an independent, non-profit organisation which aims to make capital work better for people, with a mission to accelerate the growth and improve the effectiveness of the impact investing market in the UK and internationally.
We have a wide, global network across financial services, social enterprises, businesses, government and regulators. In partnership with our dedicated volunteers, we work to get the message out and bring people together through information sharing, events, guidance, research, and specific partnerships and projects - all dedicated to addressing the barriers that prevent more money from having a positive impact on people and planet. 
The Institute's current projects (outside of place) include:
A proposal for a 'green+' sovereign bond that would scale up the UK's drive to a net-zero carbon economy with well-defined social and economic benefits. With partner organisations and significant backing from the financial services, we are developing the proposal for international audiences, after the UK government announced it will issue a series of green sovereign bonds in 2021.
The development of educational materials on impact investing for the Institute's Learning Hub and investment professionals, and engagement with key industry bodies to develop new professional training and qualifications; 
Policy and advocacy work on impact investing in the significant regulatory fora in the UK and internationally, including a key focus on impact reporting; and
The development of financing vehicles that will accelerate the just transition to net-zero, ensuring that any investment powering action on climate change puts communities and jobs at its heart.
More information on the Institute can be found on the website: www.impactinvest.org.uk
Our work on place
Core to our acceleration of the impact investing market is the development of place-based impact investing: investments that generate financial return as well as positive social, environmental and economic impacts in local communities across the UK. Thus far we have worked to advance this goal on two fronts: defining 'place' from an investment perspective and analysing investment flows and models (place-based impact investing); and bolstering the case for social and affordable housing as an impact investment asset class.
Place-based impact investing:  We have worked with The Good Economy and Pensions for Purpose, and consulted widely, to develop an evidence base for place-based impact investments; a framework for measuring and reporting place-based impact investing; and a critical review of existing institutional asset management models – as well as recommendations for growing the place-based impact investing 'market'. The findings will be launched in a White Paper in May 2021 and we will be working to take them forward throughout this year. 
Social and affordable housing: The social and affordable housing sector has both strong impact credentials and attractive financial characteristics. However, it has struggled to demonstrate these benefits and attract investment. We have helped to establish the Sustainability Reporting Standard for Social Housing, which has close to 100 organisations signed up as either early adopters or endorsers, and will be maintained by a new Board for Sustainability for Housing. We have also produced financial analysis of the sector that demonstrates the positive role it can play in a diversified portfolio that seeks to achieve strong and stable risk-adjusted returns. Our final report will launch in June, and you can read an extract here. 
Throughout 2021/22 the Institute will be building on this track record. We will:
1.      Establish the concept of 'place-based impact investing' – via raising awareness and interest in place-based impact investing amongst a broad range of stakeholders across the investment, financial services, public and social sectors.
2.     Create a knowledge hub for place-based impact investing – by consolidating and making available resources created by the Institute and others.
3.     Pilot a framework for measuring and reporting on place-based impact investing – with a group of Local Government Pension Schemes and fund managers.
4.     Explore models for improving information exchange and origination between investors and place-based opportunities – for example, by scoping an online platform.
5.     Support and increase the number of place-based impact investing vehicles – for example, by managing industry engagement with emerging blueprints.
The secondee role
We are looking for a secondee to join the Institute team for 12 months who can help us deliver our place-based impact investing priorities.  This secondee will work closely with the Executive Director, and act as our place-based impact investment lead throughout 2021/22 with responsibility for delivering our place agenda.
Who are you? A suitable candidate:
Might currently work for a housing association, local authority, central government, investment / asset manager, asset owner or consultancy and is interested in driving investment activity on place.
Must be passionate about and knowledgeable on place in the UK: have established networks / ideas / experience relevant to place-based impact investing themes i.e., local authority, financial services, housing, clean energy, infrastructure, regeneration, SME finance.
Will be knowledgeable about investment and understand the opportunity presented by the impact investment market.
What skills will you need? Delivering the work will require a candidate to be:
Expert in stakeholder engagement and management, able to collaborate and work across sectors on the theme of place. Will have comfort working closely with leaders of businesses, investment firms, social sector organisations, and central and local government. Will understand how best to convene groups, chair and moderate discussions, synthesise ideas and keep multiple stakeholders engaged and contributing.
An experienced project manager, able to oversee the successful, timely delivery of multiple strands of research and types of output (e.g., from reports to website development).
A good communicator adept at taking research ideas and making compelling arguments from them. Happy to be an advocate for place-based impact investing and able to "sell" the idea to multiple stakeholder groups across the UK.
Be a strong influencer able to develop a new approach to investment and support a new wave of practitioners to become place-based impact investors.
An excellent copywriter, adept at delivering quality reports, scoping documents, briefings and presentations. A sophisticated and rigorous reader and editor, able to input substantively into research ideas and support framing and positioning them with key audiences.
What kind of person are you? Understanding the Impact Investing Institute's values
Inclusiveness – the Institute is a welcoming place for practitioners, the public, volunteers and employees, which recognises and involves the voices of all involved in impact investment. It aims to have a diverse staff, Board and Advisory Council. It supports flexible working practices and, wherever possible, contracts for services from social enterprises.
Independence – the Institute pursues an independent path in all its work, focusing on what is most useful to advance impact investing nationally and internationally, without regard to any one sector in the market. All the Institute's output is available to other practitioners and the public.
Integrity – the Institute's staff, volunteers, Board and Advisory Council conduct their work and professional relationships with integrity, kindness and respect.
Information to candidates and how to apply:
Candidates can apply using the BeApplied platform. They will be asked to submit a CV and a short overview of their suitability for the secondment (no more than 400 words).
Thereafter interviews will be run w/c 10th May and w/c 17th May 2021.
A candidate will be selected by the 21st May and ideally start shortly after. The Institute will work closely with the successful candidate's employer to finalise the details of the secondment. The Institute is happy to partner with the candidate's employer to ensure that the secondment meets both the candidate and employer's needs.
Removing bias from the hiring process
Your application will be blind reviewed by our hiring team to ensure fairness
You'll need a CV/résumé, but it'll only be considered if you score well on the blind review
Applications closed Sun 9th May 2021
Removing bias from the hiring process
Your application will be blind reviewed by our hiring team to ensure fairness
You'll need a CV/résumé, but it'll only be considered if you score well on the blind review