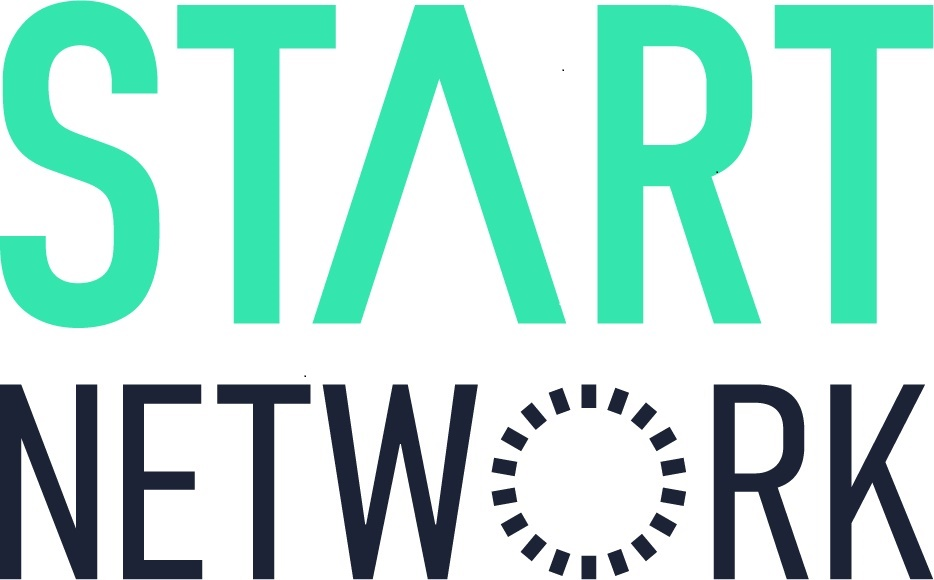 Policy and Advocacy Advisor
Start Network
Team: Communication and Digital
Grade: Grade 3
Salary: £36,300 to £39,400 dependent on experience
Location:

London (Central) with hybrid working options available

Closing: 11:59pm, 31st Mar 2022 BST
Role posted - 2:43pm, 8th Mar 2022 GMT
Job Description
Start Network has an exciting opportunity for a Policy and Advocacy Adviser to join our Communications and Digital Team. The role will lead on the external policy and advocacy work of the Crisis Anticipation & Risk Financing (CARF) Team and support the wider advocacy of Start Network. The role will implement the policy and advocacy strategy, aimed at increasing the visibility and impact of the work of Start Network, its members, and leading to wider systemic change in new financing for humanitarian action. The CARF Team focuses on analysing the risk of crises and creates funding options for different types of humanitarian crises so that local NGOs can forecast crises, and access timely funding to reduce the impact of those disasters on communities.
We are looking for candidates who are passionate about bringing change to the humanitarian sector. Candidates must have proven experience in developing policy and advocacy strategies and leading on their implementation, and should have a working understanding of the humanitarian sector and key thematic issues relating to new financing, innovation and locally-led action. Candidates must demonstrate experience of engaging in policy fora and working groups, and have experience of policy research and writing policy messaging. The candidates we are looking for are strategic thinkers, who are able to communicate with clarity, and who are able to collaborate effectively with others both internally and externally.
This role is a 10-month maternity leave cover on a full-time basis with a salary from range from £36,300 to £39,400 dependent on skills and experience. The role is based in our UK office, though flexible and hybrid working options are available. The role is intended to start mid-May 2022.
KEY ACCOUNTABILITIES
CARF Team Advocacy
Working with the Head of Crisis Anticipation and Risk Finance Team, and the External Affairs and Advocacy Manager to lead on implementing the advocacy strategy that docks with the wider mission and vision of Start Network in the field of new financing

Lead on developing impactful messaging - including key messages and policy asks -  working with other team members to build content that draws on the experience and learning of Start Network risk financing and anticipation programming

Produce written articles and innovative policy and communications materials (for a range of audiences and platforms including members, donors and networks), to convey messages effectively

Collaborate and create advocacy opportunities for anticipatory action in international fora

Represent Start Network in formal and informal settings including working groups, conferences, task teams and other, including leading on discrete pieces of collaborative work as required

Build strong working relationships with collaborators in other organisations, both within the Start Network membership and externally, to leverage the impact of our advocacy work

Actively support Forecast Based Warning Analysis and Response Network (FOREWARN) communities, Start Networks Hubs and local NGOs in the Global South to engage more in anticipation and risk finance policy for a, ensuring that their voices are directly heard in debates related to new humanitarian and climate risk financing
Start Network Advocacy
Promote and create advocacy opportunities for Start Network in key international platforms

Support the CEO and senior leadership of Start Network to engage in high level policy opportunities

Build relationships across the wider Start Network team, engaging directly with their work to understand the key issues and to ensure that they are accurately represented in external fora

Support the wider Start Network advocacy strategy to position Start Network as a leading agent of change, based on the impact of our work in locally-led action, and innovation, in addition to new financing
Start Network Culture
To carry out the responsibilities of the role in line with the Start Network Code of Conduct and with a commitment to safeguarding adults and children

A commitment to the Start Network vision, principles, values and approach
The Start Network team is an agile group of individuals who use their experience and skills across the network, so flexibility to work in and with different teams and functions is a part of our culture.
PERSON PROFILE
Essential Experience
Proven   experience   in   developing   policy   and   advocacy   strategies, and leading on their implementation

Demonstrable working understanding of the humanitarian sector and key thematic issues relating to new financing, innovation and locally-led action

Demonstrable experience of engaging in policy fora and working groups

Previous research and writing experience
Essential Skills
Technical knowledge of crisis anticipation and risk financing

Passion and energy to play a supporting role in developing the crisis anticipation and risk financing strategy for Start Network

Demonstrable experience of collaboration, including forging and maintaining effective new relationships and partnerships, often across organisational boundaries

An effective networker who can build effective trust-based relationships and networks at a senior level

Ability to communicate ideas clearly and enthusiastically to a range of stakeholders from donors through to technical experts, both verbal and written across a range of mediums.

Strong interpersonal skills, being able to work across Start team, with members, donors and other stakeholders

Ability to prioritise work, managing time and resources effectively

An ability to mobilise people in a highly decentralised environment towards a desired outcome

Competence in a second language (desirable)
Key Competencies
Strategic Thinking. Able to see the bigger picture and make connections between the parts and the whole, use networks and systems thinking to support our work

Communication. Communicate openly and transparently with integrity, promoting inclusivity, timeliness and clarity of messages, actively listening to build trust.

Collaboration. Work effectively with others, embracing diverse perspectives, knowing when to step up and when to step back.

Ability to adapt and learn. Able to respond to change in external and/or internal circumstances and to uncertainty and risk to continue to deliver.

Leadership of self and others. Aware of self and impact on others, able to reflect upon and develop self and others to their full potential.

Getting things done the Start Network way. Strive to deliver results in pursuit of our vision and purpose, taking initiative, being action-oriented and resourceful.
ABOUT START NETWORK
We are tackling what we believe are the biggest systemic problems that the humanitarian sector faces. Start Network's vision is for a locally led humanitarian system that is accountable to people affected by and at-risk of crises. We aim to achieve this vision by making systemic-level shifts in the way humanitarian assistance is approached and delivered. To achieve this, we need a substantial change to the current structure evolving from the centralised structure of today to a dispersed, international network of hubs operating nationally and regionally. Our aims are to see:
 LOCALLY-LED ACTION: We believe that a more balanced international aid system, which shifts power to those closest to the front-line, will generate more effective and appropriate responses for people affected by crises. 
NEW FORMS OF FINANCING: Our pooled funds enable fast and early action to tackle the kind of crises that are often overlooked by other funding mechanisms. Our risk financing pilots are introducing new ways of working that can save even more lives. 
COLLECTIVE INNOVATION: New ways of working are needed to tackle the challenges we face. By innovating collectively, we can share expertise, insights and perspectives to shape a more effective humanitarian system. 
We are evolving into a decentralised "network of networks" in line with our vision. We are currently working with five national and regional hubs made up of civil society organisations in Pakistan, DRC, Guatemala, India and the Pacific. They are developing locally owned ways of anticipating and responding to humanitarian crises. We aim to support the emergence and development of further hubs in the coming years. Our ultimate ambition is to devolve leadership and decision making to the hubs, while the central team transitions to become a service provider.  
For more information about our values and strategic priorities, please visit our website. 
OUR OFFER TO YOU
Centrally located WeWork office with onsite drinks available free of charge

Hybrid working with options to work from home and remotely

Flexible working arrangements

Contributory pension

Life Assurance

Family friendly policies

Learning and development opportunities for individuals and cross-organisationally

25 days' holiday plus 2 company days over the Christmas period
INFORMATION FOR CANDIDATES
Our roles are open to discussion about flexible working. For part-time working and job-shares, please get in touch with us for a conversation about possibilities.
Start Network is committed to protecting people, particularly children, at-risk adults and affected populations from any harm that may be caused due to their encountering the Start Network as well as responding effectively should any harm occur.  We are also committed to safeguarding staff from any forms of bullying, harassment, sexual harassment, discrimination, and abuse of power as outlined in the Dignity at Work policy. 
 Start Network embraces diversity, promotes equality of opportunity and eliminates unlawful discrimination. We are an equal opportunities employer and treat every application on merit alone.  We particularly encourage applications from disabled, BAME, LGBTQ+ and non-binary candidates.  We offer a guaranteed interview scheme for disabled applicants who meet our essential selection criteria set out in the Person Profile. 
APPLICATION
Applications should be through Be Applied our online recruitment platform which uses anonymised applications and predictive, skill-based assessments which are blind- reviewed to reduce bias.
If you have any questions or need support with your application, please email us using peopleandculture@startnetwork.org
 Closing date: Thursday 31st March 2022 23:59. Interviews scheduled for week beginning 4th April.
Applications may be reviewed on an ongoing basis, so please apply early where possible.
Removing bias from the hiring process
Your application will be anonymously reviewed by our hiring team to ensure fairness
You'll need a CV/résumé, but it'll only be considered if you score well on the anonymous review
Applications closed Thu 31st Mar 2022
Removing bias from the hiring process
Your application will be anonymously reviewed by our hiring team to ensure fairness
You'll need a CV/résumé, but it'll only be considered if you score well on the anonymous review