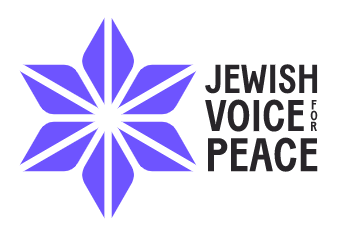 Student Organizer
Jewish Voice for Peace
Salary
$52 - $54k plus comprehensive benefits plan
Closing: 11:59pm, 26th Jul 2022 PDT
Job Description
Reports to: Senior Manager of Chapter Organizing
About us: 
As the JVP family of organizations, we are growing, developing and mobilizing a powerful grassroots, multiracial base of Jews toward a future of Judaism beyond Zionism, Palestinian freedom and the end of Israeli apartheid and occupation.
About you:
A committed and passionate organizer, you thrive on building relationships and developing leaders. Your dream is to build a powerful network of Jewish students that work in deep, accountable relationships with Palestinians and across movements, as part of a progressive front working towards collective liberation. 
About the role:
The student organizer will build, sustain, and strengthen the core of the student organizing program -- JVP student chapters, JVP Student Network, and the student leaders of those bodies. This includes supporting existing chapters & coaching existing leaders to organize effectively, as well as developing new chapters & student leaders. This is relational work rooted in core organizing practices of basebuilding, leadership development, and community-building. 
The JVP Student Network should function as a political and communal home for Jewish students who are working for Palestinian liberation. This includes mobilizing student chapters effectively in both rapid response moments and campaigns, including JVP national campaigns, in ways that grow their base and develop leadership. The organizer will also serve on campus-specific national coalitions, working with our organizational partners to enable JVP to support and defend students as needed. 
JVP is a union workplace, and this role is part of our staff bargaining unit. JVP has suspended required travel due to COVID-19, but this role may require travel in the future.
Skills and qualities we are looking for:
Relational and communicative:
Understands that organizing is fundamentally built on relationships, and orients to the work in that way. Has enthusiasm for meeting and engaging with people, builds authentic relationships across lines of difference, and communicates effectively with others (both verbally and written).
Develops leaders:
Able to successfully develop leadership of Jewish college students, and in particular Jews from marginalized communities. Holds an organizing orientation where being a leader means developing other leaders, and effectively supports organizers' growth through coaching, training, support, and feedback. Recognizes ways that race and other identities (including their own) intersect in the work, especially in Jewish communities, and is able to build leadership of Black Jews, Indigenous Jews, Jews of Color and Sephardi/Mizrahi Jews, as well as anti-racist leadership of white & Ashkenazi Jews.
Strategic, thoughtful, and curious:
Able to focus on top-line goals in the work and how we get there. Can grasp the subtleties of complex issues, identify patterns, hold nuance and balance conflicting priorities. Approaches challenges with curiosity.
Foundational organizing skills:
Has foundational organizing skills to build power, build groups, and support campaigns. Has an orientation towards building power and shifting power. Works collaboratively and effectively with groups, including facilitation. Has some campaign organizing experience, meaning harnessing collective & strategic action towards a target, in relationship to longer-term goals.
Aligned with organizational values & strategy:
Aligned with and rooted in JVP's values, overall political analysis, and strategy -- including a commitment to building Jewish anti-zionist community on campuses as part of the movement for Palestinian & collective liberation. Able to support the building of Jewish anti-Zionist analysis, culture and ritual. Rooted in values of justice for all people, and works to express those values in their work & organizing approach, including in forging connections across movements.
Application: 
You will not be asked to submit a cover letter. Instead, the application consists of several questions related to the role you are applying for. Your answers will be assessed anonymously by the hiring committee, based on the skills outlined above.
You will be required to upload a CV or resume. The hiring committee will not look at your CV/resume or any identifying information until you have been invited to a first round interview, and will make those initial decisions based on your answers to the initial set of questions.
Timeline:
This timeline may shift, but this is currently what we envision:
July 26: Job closes
July 28-Aug 3: First round interviews
August 8-15: Finalists are asked to complete an assignment related to the position.
August 15-17: Final Interviews
August 22: Offer made
Sept 1: Start date
JVP values diversity and inclusion and the benefits this brings. We aim to appoint the most suitable candidates at all times and welcome applications from people from all different backgrounds. People of color, Sephardi and/or Mizrahi applicants, people with disabilities, and trans and/or gender non-conforming applicants strongly encouraged to apply.
Jewish Voice for Peace opposes anti-Jewish, anti-Muslim, and anti-Arab bigotry and oppression. JVP does not discriminate on the basis of race, color, age, ethnicity, religion, national origin, pregnancy, sexual orientation, gender identity, sex, marital status, disability, or status as a U.S. veteran.
Removing bias from the hiring process
Applications closed Wed 27th Jul 2022
Removing bias from the hiring process
Your application will be anonymously reviewed by our hiring team to ensure fairness
You'll need a CV/résumé, but it'll only be considered if you score well on the anonymous review
Applications closed Wed 27th Jul 2022