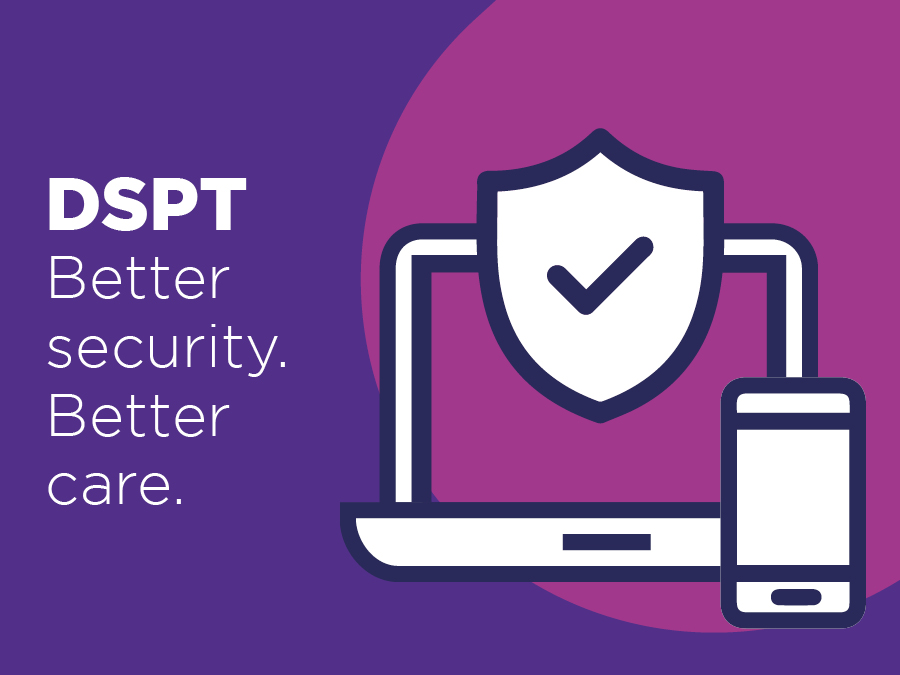 Policy and Grants Manager (0.8 FTE 12 month fixed term)
Registered Nursing Home Association
Salary: 43,000 per annum (pro rata)
Location:

England, Remote

Closing: 11:59pm, 22nd May 2022 BST
Role posted - 3:54pm, 21st Apr 2022 BST
Job Description
About Digital Social Care
Digital technology helps care services spend more time caring. It helps the people we support keep control of their lives, and of their care. And in recent months, the need for information to be shared securely and efficiently between health and care services has become even more apparent. But there can be risks – for example how information is kept safe and secure, and what happens if a digital system fails.
Better Security, Better Care (BSBC) is a support programme to help adult social care providers to store and share information safely through the Data Security and Protection Toolkit (DSPT). The DSPT is a free, online self-assessment for health and care providers to evaluate and improve their data and cyber security.
The BSBC programme supports the sector with resources and assistance to help care providers complete the DSPT. It's an ambitious programme with the aim that all CQC registered adult social care services will have completed the DSPT. The programme is delivered by a diverse group of care sector organisations, including many local care associations, with colleagues from the NHS, ADASS and local councils also involved.
About you and the role
As Policy and Grants Manager, you'll play a key role in ensuring the successful and smooth running of our programme, by providing operational assistance to the team, liaising with our partners and grantees and addressing all manner of different challenges. You'll manage programme-critical functions and will take an entrepreneurial approach to improving operations. Confident working remotely with some travel. You'll report to the Programme Director.
Here's a taste of what you'll do:
Running programme projects. Taking the lead on developing, tendering and managing a programme of grant funded projects aimed at improving the adult social care sector's ability to adopt good cyber security standards through the DSPT.

Grant management and monitoring. Making sure our grant process is fit for purpose, including Expression of Interest (EOI), grant agreement, monitoring and reporting.

Drafting supplier and contractor documentation, liaising with suppliers to ensure invoices are in line with agreements, liaising with our project officer on expenses and invoicing.

Stakeholder management and relationship building. Working closely alongside our policy partners to ensure the programme is involved in the development of new cyber and digital programmes involving social care.

Tracking and managing key compliance and governance processes. Managing paperwork and reporting for the board.

Ensuring regular communications to the grantees and stakeholders, working closely with the Communications Manager and Engagement Manager to develop the comms and publications around the programme of special projects.

Providing reports to the board and relevant stakeholders. Managing an effective project monitoring system and proposing developments and improvements where necessary.

Grow with the role. As the programme grows, lead the delivery of our local and regional support as well as working closely with the wider Better Security, Better Care and Digital Social Care teams to ensure the programme is embedded in the digital developments across the sector.
Your skills
You'll be the right person for this job if:
You're passionate about solving problems, no matter if their big or small; and have a strong mindset of getting things done.

You will have experience of working in or alongside adult social care providers.

You will be comfortable managing multiple projects at the same time.

You will be confident using Teams.

You will have experience developing and managing programmes or projects from tender to completion.

You appreciate the big picture of our mission and balance that with a collaborative mindset to prioritise your work. 

You have excellent verbal communication and presentation skills.

You feel comfortable dealing with uncertainty and ambiguity.

You are willing to learn and can develop new skills and can tackle new areas.
Benefits
You'll benefit from:
Salary £43,000 (pro rata)

fully flexible, remote working

28 days annual leave plus bank holidays
Next steps
All you need to do is start the process by clicking on the yellow button on the top right.
You'll answer some questions that are related to your day-to-day job. After the job closes, your answers will go through our sift process: all answers will be anonymised, randomised and then reviewed by a panel of reviewers.
If you are shortlisted, we'll invite you to the next step, which includes a video interview. Also, we love giving feedback, so at the end of the application process, we'll let you know how well you performed.
Expected duration of this application process: 4-6 weeks
We are an equal opportunities employer
We are committed to a policy of Equal Employment Opportunity and are determined to ensure that no applicant or employee receives less favourable treatment on the grounds of gender, age, disability, religion, belief, sexual orientation, marital status, or race, or is disadvantaged by conditions or requirements which cannot be shown to be justifiable.
Removing bias from the hiring process
Your application will be anonymously reviewed by our hiring team to ensure fairness
You won't need a CV to apply to this job
Applications closed Sun 22nd May 2022
Removing bias from the hiring process
Your application will be anonymously reviewed by our hiring team to ensure fairness
You won't need a CV to apply to this job