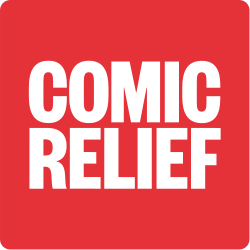 Comic Relief
Partnerships Assistant - 6 Month FTC - November - April (Sport Relief)

The role of the Partnership Assistant will be an integral part of the Partnerships Team by ensuring the delivery of support is of the highest standard. You will ensure the smooth running of the team by supporting Partnership Managers and Associates in managing key relationships with long term strategic & campaign partners.
A key part of the role will be to deal with public and school merchandise enquiries during campaign time, ensuring that all enquires are dealt with to the highest standards of customer care and effectiveness. As well as the distribution of merchandise samples internally and externally.
This role will also include providing administrative support which will allow the team to achieve their overall objectives.
Key responsibilities:
Provide administrative support to the Partnerships team where required, including organising team meetings and writing minutes

Support Comic Relief's retail partners by managing merchandise and sample storage and distribution within the office and externally

Assist in the tracking and reporting of all sample merchandise distributed during campaign

Manage queries from members of the public that are related to merchandise or partnerships

Work with the wider Commercial and Partnerships team to ensure that all public enquiries are dealt with effectively and efficiently, particularly during campaign time

Actively participate in collaborative Cross-functional working both within the Commercial and Partnerships department and across the wider organisation
Essential Education and Competencies:
Experience of project management

Experience of managing external relationships

Experience of working with a consumer-facing brand in the corporate or voluntary sector

Experience of communicating with the public

Strong attention to detail - To produce work, which is consistently accurate and which fits the purpose for which it was intended

Excellent communication skills – written and verbal
Role posted -
5:25pm, 3rd Oct 2019 BST