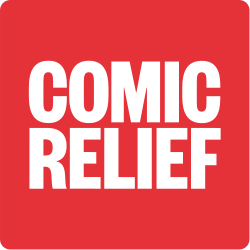 Audience Strategist (Public Fundraising) - MAT Cover

Put your strategy and insight skills to good use as an Audience Strategist working at Comic Relief. As one of the nation's most loved brands, Comic Relief is at an exciting and transformational stage in its development. We're looking to develop creative ways to engage new and existing audiences so that we can attract the next generation to care, buy, do and donate. Your role will be to help us work smarter to achieve just that.
Sitting within our "Public Fundraising" team, you will use insight into Comic Relief's target audiences, the market and our brand to inform effective and creative decision-making that drives donations from the mass public. In this fixed term contract, you will also manage specific qualitative and quantitative research projects liaising with external consultants as well as internal stakeholders.
With previous experience in an insight, strategy or research role - preferably within a marketing and/or fundraising context - you will be an expert at interrogating qualitative and quantitative information; able to ferret out the most useful points and build a persuasive strategy.
Working in a consultancy-style capacity to support the wider team, you must be proactive, with strong communication and problem-solving skills.
KEY ACCOUNTABILITIES
Ensure Comic Relief's audiences are at the heart of decision-making by working alongside the Head of Public Fundraising and the Audience & Fundraising Strategist to build strategic recommendations on how best to attract, reach and grow audiences for any given project.
Conduct and manage qualitative and quantitative research projects from recruitment through to moderation and analysis; liaising with external consultants as well as internal stakeholders.
Ensure new fundraising product development is founded on a clear audience, brand and/or market opportunity by providing project leads with crucial insight as well as leading on any research to validate any insight or ideas.
Continuously monitor the competitor and cultural context beyond interactions with Comic Relief to identify trends and opportunities.
Support in understanding and building Comic Relief brands (i.e. Red Nose Day and Sport Relief) and brand propositions.
Support the monitoring and analysis of audience engagement with Comic Relief across its channels, reporting on key performance metrics in order to translate response data into actionable insights.
ESSENTIAL SKILLS 
Experience in a strategy or a research/insight role with proven ability in developing product or campaign strategies and brand building.
Experience conducting or commissioning qualitative and quantitative market research projects either agency or client slide.
Strong understanding of media channels including social media and all emerging platforms.
Experience of developing communication strategies.

Experience in leveraging different analytical tools to generate audience insight, for example - YouGov or TGI. 
Confident analysing data and using excel
Experience of fundraising is desirable
KEY COMPETENCIES
A creative thinker able to come up with new ideas to grow audiences
Highly motivated and proactive as will be working in a consultancy-style role
Able to draw actionable insights from qualitative feedback 
Collaborative and able to engage stakeholders in a consultative process
Able to build a simple, persuasive strategic story and passionately share it with stakeholders
Inclusivity at Comic Relief
We recognise diversity and inclusion are a source of strength in achieving our mission. We therefore welcome everyone, trusting what makes us different brings creativity, styles and experiences to help us collectively do our best work. That's regardless of your gender, age, disability, religion, sexual orientation, and cultural identity. We especially welcome those from under-represented groups in modern grant-making and fundraising. We are on a journey, but if you join our team you will be part of a community that is committed to creating a diverse and inclusive environment where we want you to:
Be valued for being yourself

Do your best work, and be supported to break down barriers so you can succeed

Be heard, respected, and treated as an equal, whatever your level, experience or background

Be part of a team that is committed to making this happen – with our colleagues, partners, and contributors.
Comic Relief is committed to preventing and protecting all people from harm in their interactions with us. We expect all those that act in our name to uphold our approach to doing no harm.
Role posted -
1:03pm, 12th Oct 2020 BST