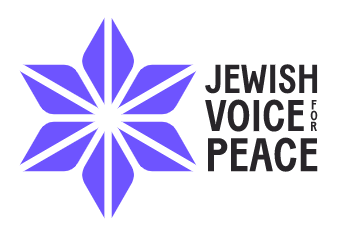 Part-time Operations and Finance Coordinator
Jewish Voice for Peace
Team: Operations and Finance
Grade: Coordinator
Salary: 27,000 per year
Location:

Berkeley, CA or Bay Area

Closing: This role has no specific closing date.
Job Description
Part-time Operations and Finance Coordinator
20 hours per week
Reports to: Senior Manager of Finance and Operations
Salary: 27,000
Location: Remote (work from home) - Must be located in or near Berkeley, CA
Jewish Voice for Peace is a national grassroots organization dedicated to a U.S. foreign policy toward Palestine/Israel that promotes full equality and human rights for all.
Over the past decade, JVP staff--and our operational needs--have grown significantly in size and complexity. We have a rockstar team of diverse, talented, committed, fun, emotionally intelligent, and high-performing leaders who are working to achieve justice, equality, and dignity for all people of Palestine/Israel . While our workplace is a virtual office with staff living across the country, our headquarters are in Berkeley, California. We are seeking an Operations Coordinator local to the Berkeley area (or willing to relocate), to provide operational support for the programmatic, fundraising, and finance work of our remote team, and to support the operational infrastructure located at our headquarters in Berkeley.
Our Operations Team supports the core work we do across programs and supports our staff as people, workers, and movement leaders. The Operations Coordinator will be a part of the Operations Department, and will, like the rest of the Operations Department, provide operational support to other departments and teams, including JVP Action.
Virtual Office "Front Desk" Duties
Inbox monitoring/forwarding

Primary point person to answer phones and respond to questions or direct information as necessary during scheduled hours

Sending out physical cards, letters, gifts, etc. to members, donors, and staff, as needed.

Printing and mailing gift acknowledgment letters

Provide basic IT and security support for staff.

Zoom support for staff and members

Arranging computers for new staff

Backup for checking JVP postal and UPS mail

Backup support for other Operations staff.
Basic Data Administration
Membership & Fundraising data administrator

Answering questions from members/donors about their records

Make updates to member/donor data
Other Organizational Operational Support
New member mailings

Note-taking at meetings

Other support as determined by supervisor and Director of Finance and Operations.
Finance
Chapter treasurer point person

Chapter fiscal reporting and accounts management
Human Resources
Maintain labor law posters
Fundraising
Monthly participation in phonebanks

Summer and Year-end fundraising
Other important info:
JVP is a union workplace, and this role is part of our staff bargaining unit.
Benefits include: Up to 10 accumulated vacation days per year, accrued at 6.67 hours per pay period; Up to 6 sick days per year, accrued at 4 hours per pay period; 12.5 paid holidays (4.5 floating and 8 federal). Health, vision, and dental insurance with premiums currently paid 50% by JVP, and 7.5% of family benefits to be paid by JVP. Paid bereavement leave, parental leave, and medical leave, as well as leave without pay. Flexible Spending benefit.
Accessibility Information: Physical requirements include long periods of sitting, working on a computer in chunks of time that can extend to 8 hour days, and consistent communication via computer.
Application process: 
You will not be asked to submit a cover letter. Instead, the application consists of several short answer questions related to the role you are applying for. Your answers will be assessed anonymously by the hiring committee, based on skills pertaining to the work outlined above.
You will also be required to upload a CV or resume. The hiring committee will not look at your CV/resume or any identifying information until your answers to the initial set of questions have been reviewed.
JVP values diversity and inclusion and the benefits this brings. We aim to appoint the most suitable candidates at all times and welcome applications from people from all different backgrounds. People of color, Sephardi and/or Mizrahi applicants, people with disabilities, and transgender or gender non-conforming applicants strongly encouraged to apply.
Jewish Voice for Peace opposes anti-Jewish, anti-Muslim, and anti-Arab bigotry and oppression. JVP does not discriminate on the basis of race, color, age, ethnicity, religion, national origin, pregnancy, sexual orientation, gender identity, sex, marital status, disability, or status as a U.S. veteran.
Removing bias from the hiring process
Your application will be anonymously reviewed by our hiring team to ensure fairness
You'll need a CV/résumé, but it'll only be considered if you score well on the anonymous review
Removing bias from the hiring process
Your application will be anonymously reviewed by our hiring team to ensure fairness
You'll need a CV/résumé, but it'll only be considered if you score well on the anonymous review