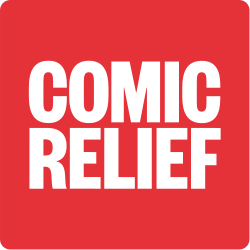 Investment Coordinator (x2 Roles)

The Investment Coordinators play a key role in supporting the Impact and Investment department to invest in, support, and learn from amazing organisations in the UK and around the world who are leading positive social change in our communities every day.  We are seeking two Investment Coordinators to support our Government Partnerships team and our Approaches & Unrestricted Funding teams / an Investment Coordinator to support our Investment Team] and provide support across the broader department. The role is well suited to someone who is passionate about social justice and is looking for an opportunity to develop their coordination, grant management and team-work knowledge and skills. You'll love this role if you enjoy a varied role, in a fast-paced environment, working with a range of different colleagues and teams – as well as working with data, systems and processes, and using your keen eye-for-detail to help colleagues stay on track and have the data they need to make decisions.  If this sounds like it could be you, please apply here:
PURPOSE OF JOB:
The Investment Coordinators will support the four teams across the Impact & Investment (I&I) department to ensure the successful delivery of Comic Relief funding initiatives, the management of the funding portfolios, and delivery of learning and fund design objectives.
Key responsibilities:
Work collaboratively with other Coordinators, across teams, with an open line of communication.
Work with line manager to provide support to the team(s) within which the role sits (70% of time).
Work with other Investment Coordinators and the Executive Assistant to have an overview of the department and to ensure that planning for predicable tasks is done effectively (20% of time), and that workloads are distributed fairly.
Working with Portfolio Managers to support management systems and processes for the partner-funded portfolios to aid efficient and effective management of our investments, quality donor reporting and ongoing learning.
Support Portfolio Managers in relevant processes when opening and managing a funding call, including preparation for shortlisting, assessing and decision-making panel meetings.
Provide general administrative support to the teams within I&I (e.g. organising meetings, preparing agendas, taking minutes).
Manage and respond to all inbound enquiries and queries for organisations seeking or in receipt of funding, including supporting external users of the grants management system, with up to 10% of time dedicated to Feedback & Enquiries.
Work with colleagues in I&I to deliver personalised feedback where relevant to those applicants who are unsuccessful.
Take personal responsibility for ongoing personal and professional development, alongside a broad understanding of how social change happens.
Actively participate in collaborative cross-functional working both within the Impact and Investment department and across the wider organisation.
Take on management of a small number of investments, leading on reviewing reports, authorising payments and providing ongoing support to funded partners.
Essential Skills and Competencies:
Experience of working in the social change sector - either in a voluntary or paid position.

Basic understanding of best practice and effective grant management.
Experience of designing, implementing and managing processes.
Solid IT literacy in MS Windows, MS Office and Outlook.
Confident in working with data, and supporting others to use data to inform decisions.
A proactive professional able to use their initiative effectively to add value.
Good relationship management skills, able to build relationships with a range of stakeholders.
Collaborative, cross-functional approach that engages stakeholders.
Excellent attention to detail, time management and organisation skills.
Good communication skills, written and oral.
A positive and fun individual with a "can do" attitude.
Inclusivity at Comic Relief
We recognise diversity and inclusion are a source of strength in achieving our mission. We therefore welcome everyone, trusting what makes us different brings creativity, styles and experiences to help us collectively do our best work. That's regardless of your gender, age, disability, religion, sexual orientation, and cultural identity. We especially welcome those from under-represented groups in modern grant-making and fundraising. We are on a journey, but if you join our team you will be part of a community that is committed to creating a diverse and inclusive environment where we want you to:
Be valued for being yourself

Do your best work, and be supported to break down barriers so you can succeed

Be heard, respected, and treated as an equal, whatever your level, experience or background

Be part of a team that is committed to making this happen – with our colleagues, partners, and contributors.
Comic Relief is committed to preventing and protecting all people from harm in their interactions with us. We expect all those that act in our name to uphold our approach to doing no harm.
Role posted -
4:47pm, 7th Oct 2020 BST