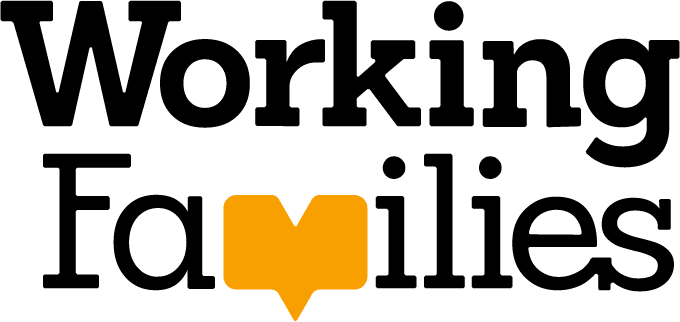 Head of Policy & Influencing

Head of Policy & Influencing
Reports to: Chief Executive
Line report: Research & Policy Manager (0.6 FTE)
Working pattern and hours:
This is a 30 hours per week role (which can be worked across 4 or 5 days). Full working days must include Tuesday, Wednesday and Thursday. Weekly Senior Leadership Team meetings (held remotely) will need to be accommodated, as will full staff meetings (monthly). Please note this role is not open to job share applications.
 Context:
Working Families is the UK's work-life balance charity. Our mission is to remove the barriers that people with caring responsibilities face in the workplace. We provide free legal advice to parents and carers on their rights at work. We give employers the tools they need to support their employees while creating a flexible, high-performing workforce. And we advocate on behalf of the UK's 13 million working parents, influencing policy through campaigns informed by ground-breaking research.
Working Families policy and influencing has played a part in key changes to parental rights including the right to request flexible working, extending maternity leave and shared parental leave. With government commitments to making flexible jobs the norm, tackling insecure work and supporting fathers - and a new generation of parents who want to do things differently - now is the time to help us revolutionise the UK labour market and employment rights landscape.
Purpose:
This is a key role in the CEO's Senior Leadership Team (SLT). The post is responsible for developing and leading on all Working Families' policy positions and its and policy-led influencing activity, building relationships with influencers and decision-makers, and our public profile through media advocacy, ensuring Working Families is positioned as the leading voice on families and work.
Key responsibilities:
Drawing on a) Working Families' and other research and b) the work of the Employer Services Team and the Legal Advice Service, develops clear policy calls contributing to a progressive and pragmatic policy narrative around labour market reform and employment rights.

Develops and delivers influencing strategies on Working Families' priority policies, translating them into decision-makers' priority policies, securing progressive labour market and employment rights reform.

Works with the Head of Marketing & Communications, developing media advocacy strategies supporting the charity's policy influencing work. Proactively and reactively responds to policy-focused media queries, acting as a media spokesperson.

Responsible for the charity's policy and influencing outputs - reports, briefings and position papers. 

Proactively identifies, assesses and responds to all relevant developments in the public policy and media environment, spotting opportunities to push Working Families' priority policy calls.

Oversees the Families & Work Group, a coalition of charities and unions working together to jointly develop sector thinking and co-ordinate policy responses around families and employment.

Oversee Working Families' contribution to other coalitions.

Drives initiatives to ensure the work of the Policy & Influencing function is communicated internally (including to the charity's Trustees) and externally, to policy stakeholders.

Develops, drives and reports on the Policy & Influencing Team's objectives and KPIs.

Works with colleagues in income generation to secure funding for the Policy & Influencing Team's work.

Supports the work of the Employer Services Team and the Legal Advice Service from a public policy and influencing perspective.

Contributes to wider Working Families' events as and when required.

Represents the charity at a senior level, including in Parliament and with senior decision-makers, deputising for the Chief Executive as and when required.
General:
Participate, as appropriate, in staff forums and meetings.

Adhere to Working Families' policies and procedures.

Carry out reasonable requests made that are within the broad remit of the role.
Senior Leadership Team:
Uses political and policy expertise to help shape the strategic direction of the charity, with the CEO and her SLT.

Key contributor to the SLT, sharing accountability for collective decision making and supporting the effective running of the charity.

Contributes to strategic and business planning; forecasts, monitors and re-forecasts the Policy & Influencing Team's budget.  
First interviews: 26th and 27th November 2020
Role posted -
9:12am, 29th Oct 2020 GMT