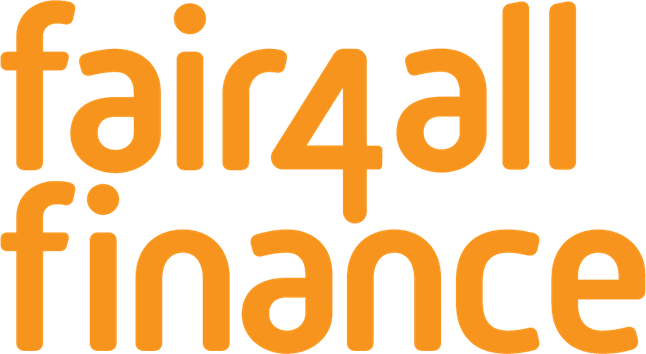 Head of Technology Programmes
Fair4All Finance
Salary: £65,000 - £70,000 per annum
Location:

Flexible, the role-holder will be expected to join at least monthly sessions in our London office, and at client meetings nationwide; with flexibility on working from home at other times

Closing: 10:00am, 11th May 2022 BST
Role posted - 1:40pm, 21st Apr 2022 BST
Job Description
Thank you for considering this role at Fair4All Finance. As we continue our exciting growth plans in 2021 to deliver on our ambitious goals and refreshed strategy, we're looking for a delivery focused, enthusiastic and adaptable Head of Technology Programmes to join our Growth and Development team. 
Our Growth and Development Team focusses on supporting organisations providing responsible credit to serve more customers in vulnerable circumstances and to grow sustainably.   We work alongside our investment team to complement capital investments with support and initiatives in three areas:  leadership and governance; operational excellence (including technology); and markets, products and customer insight.
The Head of Technology Programmes role has arisen as we grow our portfolio of technology related pilots and investments and need additional senior support to drive pace, learning and scale from our work in this important area and to free up our senior subject matter expert on technology to focus on technical delivery considerations and consulting support to our investees. Although we are a small team, our impact has been widely recognised – we have recently won the Digital Leaders Impact award for Financial Inclusion.
You will be joining a talented and driven team overseen by a committed and impressive board. Our high calibre team is drawn from a range of backgrounds spanning CEO, Partner and Director roles within Financial Services institutions through to leaders in impact investing and social purpose organisations.  The reach and influence of our team makes this an exciting place to work and enables us to engage important stakeholders at the highest levels.
Role purpose  
At Fair4All Finance we are supporting the development of organisations serving consumers in vulnerable circumstances through financial investments, development of tools and frameworks, and provision of advisory services to individual organisations.  We recognise that technology is central to our achieving our mission and our organisational objectives are delivered through programmes.    
This is an exciting role for a talented programme lead and technology enthusiast who wants to help transform the way financial services serves people in vulnerable circumstances in the UK.  
Digital engagement with consumers, automated decisioning and efficient straight through processing in the back office is an aspiration for many organisations. We want to make it a reality for all those serving people in vulnerable circumstances. 
The Head of Technology Programmes role will be instrumental in enabling us to deliver our work, taking a holistic portfolio management role across the evolving technology projects, masterfully tackling ambiguity and defining and refining the scope of specific programmes of work – progressing them to the next stage in their gestation, from where you will either see them through to the conclusion of their lifecycle (e.g. publication and roll out of a new toolkit by Fair4All Finance) or hand them over to another member of the team for the next step of their journey while you but continue to be intimately involved.  
This role will oversee the portfolio of work delivered by Technology Strategy and Innovations Lead and Digital Innovations Lead and will be instrumental in planning, scoping and delivering the portfolio and in ensuring the success of our portfolio. 
The role will people manage the Digital Innovations Lead and will be responsible for resource capacity management for all technology resources in the team including the prioritisation of work which the Technology Strategy and Innovations Lead undertakes as well as any external resources appointed from time to time. 
Your responsibilities  
In this role your focus will likely be split across some key areas of work:  
This is a senior role taking a portfolio view of all technology programmes, making the case for specific interventions, identifying and managing interdependencies and managing resources to deliver them as well as directly delivering specific programmes yourself 

You will deputise for the Technology Insights and Innovations Lead, taking on the role of technology spokesperson for Fair4All Finance in their absence and you will manage the Digital Innovations Lead and other resources with a technical remit 

You will manage the whole lifecycle of the projects including concept, procurement, budget management, risk management and keep our systems and processes up to date and support our Leadership team in preparing annual plans across our portfolio and detailed budgeting cycles 

You will ensure we are appropriately resourced to deliver our portfolio of programmes including where appropriate the procurement of a panel of providers we can call on to augment our subject matter expertise in a range of technology related disciplines  
You will engage directly with the CEO and CTOs of affordable lenders, Price Comparison Websites, Credit Reference Agencies to influence or co-create solutions and then will work alongside technical resources to implement  

You will develop and implement structured pilots on novel, innovative and sector changing topics bringing together lenders, regulators and other participants in the ecosystem and will need to be commercially savvy to drive results through the projects you deliver 

You will engage with innovators and suppliers of digital solutions to the sector in order to stay up to date with the fast-evolving market and spot where our intervention could amplify the impact to people in vulnerable circumstances 

You will be encouraged to think freely and creatively to identify opportunities where Fair4All Finance could make a positive impact towards our achieving our mission 

You will be responsible for end to end delivery of programmes which have technology or digital solutions at their core, although the delivery of the technology itself will invariably be coded, tested and deployed by a third party 
Person specification  
Essential experience and capabilities  
To be successful you will need:  
Passion for our mission to increase the financial resilience of people in vulnerable circumstances    

Programme Management experience on complex multi-faceted technology-enabled programmes including agile approaches   
Experience of working in technology teams - it would be desirable if this experience had been in a  hands-on technical role at some point in your career (eg programming, design, architecting but note this is not a technical role) 

Curiosity and passion for the role that technology plays in financial services 

Aptitude for convening and collaborating in multi-disciplinary teams to get the most out of the talent around you and co-opt it where needed  

Commercial acumen, ideally in the context of ensuring programmes deliver the desired results including financial return as well as understanding how to structure commercial arrangements to also secure social impact   

Understanding of the different operational programme delivery models and where these are most appropriate (outsourced/contract managed; in-sourced)   
To be excited by the opportunity to work in a challenging area; be effective at balancing competing demands calmly 

To be a self-starter, intellectually curious and creative individual 

Strong oral and written communication skills   

Stakeholder management experience in complex stakeholder environment  

Able to quickly get up to speed on a new systems   
Knowledge of the importance of data security and safeguarding   
Desirable experience and capabilities  
It would be great if you also have:  
Experience of working with financial services technology and digital innovations 
Experience managing technology professionals 

Technical accreditations or qualifications in MSP, PMP, Agile or equivalent will be looked on favourably but are not essential  

We are not looking for specialists with a specific technical skillset, but any technical specialism would be helpful 

Experience of working with the social or impact investment, or community finance sectors    
Personal characteristics 
You will: 
Have strong influencing skills – capable of taking others with you and persuading external stakeholders to engage on your programme and adopt its outputs 

Have excellent communication skills and be able to articulate technical messages in a language that can be easily understood by people unfamiliar with technology terminology 

Be organised, flexible, good-humoured, creative and resourceful.  
Be a brilliant team player – taking the initiative to support colleagues and suggest solutions  

Be great at building relationships at all levels 

Enjoy innovative and experimental ways of team working, and enjoy working in a small team  

Collaborate purposefully with others on shared goals 

Be self-directed and able to anticipate future needs or activities, sometimes acting ahead or reacting to circumstances without waiting for direction  
Show commitment to principles of diversity, equity and inclusion and their practical application and integration in the work environment 
Terms of Employment
All applicants must have an existing Right to Work in the UK. 
Fair4All Finance is committed to being a diverse organisation that is truly representative of the people and communities we serve. We are an equal opportunities employer with an inclusive environment where different experiences, expertise and perspectives are valued, where everyone is encouraged to grow and develop and all team members can contribute to their fullest potential.  
Applications are welcome from people of any age, sex, gender identity, disability, marriage or civil partnership, pregnancy and maternity, religion or belief, race, sexual orientation, transgender status or social economic background. We are determined to ensure that all team members and applicants receive fair and equitable treatment or are not disadvantaged by any inappropriate conditions or requirements being placed on them. 
When we are recruiting, we actively seek to reach a diverse pool of candidates. We are happy to consider any reasonable adjustments that potential team member may need to be successful. We recognise the importance of a good balance between work and home life, so we do everything we reasonably can to accommodate flexible working.  
Removing bias from the hiring process
Your application will be anonymously reviewed by our hiring team to ensure fairness
You'll need a CV/résumé, but it'll only be considered if you score well on the anonymous review
Applications closed Wed 11th May 2022
Removing bias from the hiring process
Your application will be anonymously reviewed by our hiring team to ensure fairness
You'll need a CV/résumé, but it'll only be considered if you score well on the anonymous review