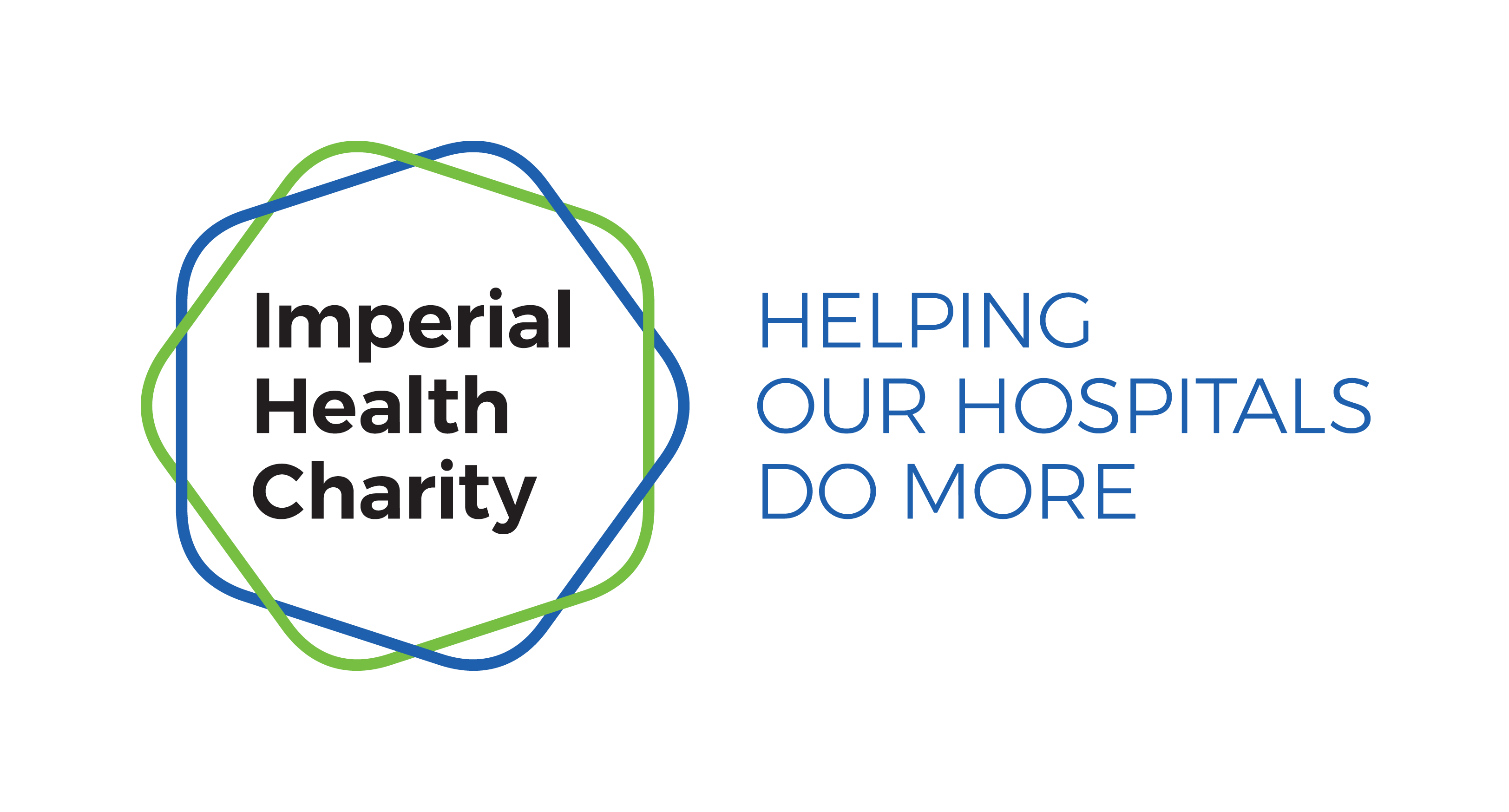 Volunteering Officer (Charing Cross Hospital)
Imperial Health Charity
Team: Volunteering Department
Grade: Band 6 - £27,582- £30,486
Salary: £27,582 (potential to progress within the band based on annually reviewed performance)
Location:

Charing Cross Hospital, Fulham Palace Road, W6 8RF (our hybrid working trial allows for a minimum of 2 days working onsite)

Closing: 12:00pm, 7th Dec 2021 GMT
Role posted - 4:03pm, 22nd Nov 2021 GMT
Job Description
Hours: 35 hours per week, including evening and weekend working
Contract type: Permanent
Notice period: Six weeks
Probation period: Six months
Place of work: Charing Cross Hospital, Fulham Palace Road, London, W8 6RF
Reports to: Volunteering Manager (Charing Cross Hospital)
Read the full job pack for Volunteering Officer (Charing Cross Hospital)
Information for applicants about Imperial Health Charity
About the job:
As the Volunteering Officer for Charing Cross Hospital you will lead important aspects of our volunteer journey, including the initial attraction and onboarding of new volunteers and being the first port of call for people interested in volunteering or working with us to engage volunteers. You will provide the administrative backbone of the team, ensuring that everything is well organised and co-ordinated to provide the best possible experience for everyone who engages with us.
Day to day you will manage systems which support how we work and relationships with people, establishing links with volunteers, hospital staff and contacts from within our local communities. You will work with the Volunteering Manager as a team to ensure that our volunteering opportunities provide mutual benefit to the volunteer and to our beneficiaries.
Main tasks:
Support the attraction and recruitment of new individuals to grow our volunteering community

Support the delivery of a high-quality volunteer journey so that volunteers are equipped to succeed, make a positive impact and feel valued for their contribution

Develop and manage excellent relationships with hospital staff, volunteers and our local community

Support the wider work of the volunteering department
Who we are looking for:
We are looking for people who can demonstrate skills, experience and knowledge in the following important areas:
 1.        Working with people
You will have excellent interpersonal skills with ability to build relationships and work well with people from a variety of backgrounds, experiences and perspectives, providing impeccable customer service at all times.

You will be able to give and receive constructive feedback using the most appropriate and empathetic methods as well as deal with problems or unsatisfactory behaviour/performance from volunteers and hospital staff when required.

You will be able to influence people both within our organisation and in our partner organisations to embrace change and new ways of working.
2.      Technical skills and experience
You will be an excellent administrator with experience of managing and planning events, including bookings, venue logistics and event resources.

You will be competent using IT programs, software and systems to an advanced level, specifically all of the Microsoft Office/365 programs, web-based CRM/database systems and ideally workflow/project management systems and learning management systems, although we can teach you these if not. You must be confident and competent using a variety of different digital systems in your day-to-day work.

You must be able to write well for a range of audiences using a variety of different methods, including emails, mass emails, newsletters, web content and marketing materials.

You will have some knowledge of and experience of working within project management principles.

You will have experience in and be confident presenting or delivering training to a variety of audiences, both in size and composition.
3.      Workplace expectations/skills
You must be an excellent administrator, able to prioritise competing demands effectively and be confident juggling multiple requests, sometimes with short deadlines.

You must be able to demonstrate high standards of professional conduct, acting with integrity in line with our values and behaviours at all times.

You will be a team player who puts colleagues' needs first, seeking to support the achievement of our wider team and organisational objectives.

You must be able to work flexibly in order to fully meet the requirements of the job and your role objectives, which will involve evening and weekend working.
4.      About you
You will have a strong commitment to actively improving diversity and inclusion across all your activities and interactions, enshrining the principles of equity within your day-to-day work and the organisation as a whole

You will be a creative and passionate individual, keen to get behind and support a cause, in this case the NHS and public health.

You will be able to demonstrate a commitment to improving the experience of volunteers and the staff who work with them.

You will enjoy looking for opportunities to improve and enhance products, services and ways of working.

You enjoy a fast paced and results-oriented style of working, using your initiative to get stuff done efficiently and to a high standard.

You are committed to your own continuous professional development and can demonstrate recent evidence of this.
In order to be successful in this position you will also need the following skills and knowledge, however if you meet all of the points above and demonstrate the right attitude and skills that we are looking for then we are committed to providing the opportunities in your first 6-12 months for the right candidate, so gaps in the following areas should not be seen as a barrier to applying:
5. Ability to work well with volunteers based on current sector best practice, including emerging trends and legal implications as well as provide feedback in a sensitive and appropriate manner.
6. Knowledge of best practice in volunteer management with the ability to work within policies and procedures and help colleagues to implement these in different contexts.
Read the full job pack for Volunteering Officer (Charing Cross Hospital)
Removing bias from the hiring process
Your application will be anonymously reviewed by our hiring team to ensure fairness
You won't need a CV to apply to this job
Removing bias from the hiring process
Your application will be anonymously reviewed by our hiring team to ensure fairness
You won't need a CV to apply to this job