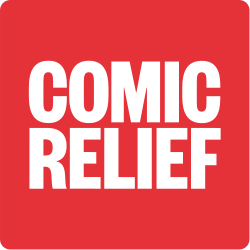 Comic Relief
Senior Content Producer (Maternity Cover)

The Senior Content Producer will champion stories of change within Comic Relief by sourcing, sharing and telling stories in a compelling way. This content will help to drive fundraising and align with our strategy for social change. This role will lead on piloting new forms of storytelling across all formats, drawing in voices from projects and partners in the process. It will demonstrate effective new approaches for gathering and disseminating stories and work closely with the Head of Content and the Head of Influence. Content output will be mainly across broadcast, digital and print.
Key Accountabilities / Objectives
Champion stories that bring about social change and help drive fundraising by working collaboratively with the creative team and the impact and investment team.

Work closely with the Head of Content to coordinate effective storytelling approaches outside of the Red Nose Day and Sport Relief campaigns, working with internal colleagues and external agencies to modernise the way we tell stories.

Support with the main campaign stories and fundraising content as per the organisation's objectives.

Drive forward key projects aimed at bringing new voices into our channels.

Identify opportunities for sharing stories that focus on influencing, social change and fundraising.

Act as a go-to on emerging story opportunities for Impact and Investments, advising on objectives, concept design, and delivery to ensure the highest standards.

Support Comic Relief to expand the networks it engages with around storytelling, proactively seeking new platforms to collaborate with.
Essential Education and Skills
Broadcast and/or journalism experience essential.

Significant experience of story gathering, editing and tailoring content to suit print, digital and broadcast outlets.

Experience creating content in the UK and internationally.

Experience working under tight deadlines and in challenging physical environments.

Significant experience in designing and delivering compelling storytelling which focuses on impact and lived experience.

Strong understanding of all aspects of consent, safeguarding, and data protection within the story process.

Significant experience of working with vulnerable, hard to reach groups or individuals.

Experience delivering projects for broadcasters and online outputs highly desirable.

Managing a team of researchers or assistant producers, desirable.
Key Competencies
Confident, creative communicator who understands and can articulate complex stories in a compelling way to multiple audiences.

Personal and effective relationship builder with high emotional intelligence and gravitas to nurture trust and respect in all relationships.

Analytical thinker with the ability to see the bigger picture and make appropriate and effective decisions.

Strong planner with excellent flexibility and resilience to navigate the unexpected and that relishes cross-functional / collaborative working.

A fun, positive and engaged professional that demonstrates high pro-activity.
Role posted -
10:06am, 5th Aug 2019 BST