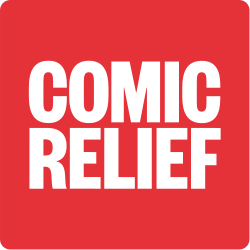 Comic Relief
Senior Production Manager

Purpose
The Senior Production Manager will be accountable for the overall production process and will work closely with the Head of
Content Co in managing the overall budget, schedule, and deliverables of content production.
Key Accountabilities / Objectives
To work closely with senior stakeholders across Events, Brand and Creative and wider organisation in understanding resources required to complete jobs/projects.

To oversee and ensure that all production is within budget, on schedule, and on time.

Engages freelance staff negotiating rate, terms and conditions of employment. Provides pro forma HR approved employment contract.

Sets up location shoots, all travel, accommodation, and staff welfare to enable successful travel, shoots and editing.

Ensures delivery of the content is to the correct technical specification.

Ensures all rights and permissions paperwork is signed and correct.

All production to be fully insured for Production and E&O insurance.

Make sure the Producers Risk Assess and follow Health and Safety procedures.

To oversee the management of the in-house edit system.

To oversee the management of Comic Reliefs Archive.
Essential Education and Skills
A minimum of 5 years' experience as a television Production Manager.

Excellent budget and forecasting management skills.

Able to interpret creative ideas from a paper development into schedules and budgets - Excel skills essential.

Good understanding of ALL aspects of production.

Good understanding of the legal requirements of filmmaking, rights, permission etc.
Key Competencies
Exceptional negotiating skills.

Think strategically and be able to evaluate decisions in the short, medium and long term.

Effective Communication skills, written and oral – including strong presentation skills

Building and sustaining effective working relationships both internally and externally.

Logistical thinker, must be task and deadline orientated.
Role posted -
11:13am, 17th Jun 2019 BST