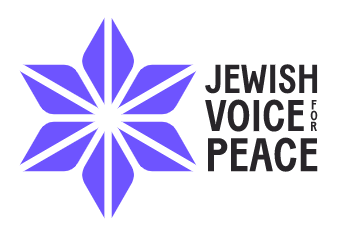 Senior Data Manager
Jewish Voice for Peace
Team: Operations
Salary: $67,000-$70,000
Location:

Remote, US-based

Closing: 3:11pm, 27th May 2022 EDT
Job Description
Reports to
Digital Director
About Us
Jewish Voice for Peace's mission is to work with diverse communities across the U.S. to achieve a lasting peace for Palestinians and Israelis based on justice, equality, and human rights. As the JVP family of organizations, we are growing, developing and mobilizing a powerful grassroots, multiracial base of Jews toward a future of Judaism beyond Zionism, Palestinian freedom and the end of Israeli apartheid and occupation.
About You
This role is for you if you are a skilled CRM administrator who gets fired up by complex projects that bring innovation; can collaborate effectively to bring meaningful systems and processes to life; and are dedicated to JVP's mission and theory of change.
About the Role
The Senior Data Manager will administer JVP's CRM in order to support the programmatic (Organizing, Campaigns, Communications) and fundraising work of the organization. They will do this primarily by managing JVP's CRM (EveryAction), and helping skill up our staff as needed to scale our digital organizing and fundraising presence, and support the entire JVP staff to become confident users of technology. 
This person will closely coordinate with all of our staff to help diagnose any problems or gaps, and suggest changes to JVP's technology that supports the programmatic and fundraising work of the organization. The Senior Data Manager must bring an informed perspective of what's possible with the current CRM – and JVP's budget – to deliver better results in the future. 
The Senior Data Manager will also help the Digital Director to establish and set the vision for a cross-departmental digital team that will drive innovation that enhances overall member, volunteer, donor, and organizer experiences. 
We need a creative thinker with a passion for improving processes. The Data Manager will be skilled at interpreting people's needs and is able to use that in finding the fundamental problem, applying a tech or process-based solution, and communicating that solution to the rest of staff simply and clearly.
We want to use technology to its full potential to achieve our mission, and need a skilled and visionary Data Manager to help us maximize our impact with digital tools. 
CORE RESPONSIBILITIES
Internal Product and CRM Admin
Leverage our internal product in support of the priorities of Digital, Fundraising, Organizing, Comms, and Operations departments.

Continue refactoring our existing EveryAction database, documenting its use and administration for a variety of audiences, and training and re-training staff.

Build and maintain other ad hoc and ongoing CRM solutions external to EveryAction when EveryAction isn't suitable for the purpose.

Collaborate on and develop automations and digital engagement ladders to increase donor conversion and retention.

Build CRM literacy across JVP staff
Product Leadership
Along with Digital and Operations directors, help allocate budgetary, staff, and consulting resources to meet the data and product needs of the organization.

Maintain and develop new processes, procedures, documentation and structures to support effective collaboration between digital and non-digital staff.

Advise departmental heads to ensure that data, technology, and digital best practices are integrated into our organizational strategies, and that staff are well equipped to execute them, including advocating for additional hires and contractors, and delegating to other staff as needed. 

Help establish and set vision for JVP's hybrid digital team with leadership from the Digital Director, and with support from Operations, Comms, and other teams.
Analytics
Maintain the organization's existing analytics program, and developing and fine-tuning KPI definitions.

Refine our fundraising and digital attribution model to meet organizational needs.

At the direction of the Directors of Fundraising and Digital, prepare complex and detailed data analysis to evaluate fundraising and digital organizing campaigns and changes to the fundraising program over time.
Web product technical consultation

QUALIFICATIONS
Deep expertise in CRM admin and internal product management.

Experience managing tech portfolios in a management or supervisory role.

Some expertise in at least two of the following: analytics, data management, web products, digital strategy, digital organizing tools.

Demonstrated spreadsheet proficiency.
DESIRED CORE COMPETENCIES/SKILLS
Systems thinker and process-oriented

Excellent attention to detail with the ability to switch between big picture strategic thinking and day-to-day operations

Ability to use data to inform decision making

Able to explain complex technical problems and solutions to a lay audience

Skilled in training and facilitation, particularly in making technical concepts and skills digestible

Strong and precise written and verbal communicator, ability to be persuasive

Collaborative, communicative, and organized team player

Strong people management skills.

Understand JVP's history, campaigns and theory of change, believe in JVP's mission and values.

Must embrace the principles of workplace justice, diversity and inclusion and apply them to day-to-day work.

Application
In our commitment to inclusive hiring of the best candidates, we use the Be Applied hiring system to process applications. The Be Applied system reduces the opportunity for unconscious bias in allowing for anonymised reviews of responses to work sample questions. This means we assess candidates on how well they strategise and communicate on relevant work. When you click on the link you will be taken to an external site to start your application. You will be required to upload a CV or resume and will be asked several questions that will be related to the role you are applying for. The hiring committee will not have access to your CV/resume or any identifying information until you have been invited to a first round interview, and will make those initial decisions based on your answers to the initial set of questions. There is no requirement to submit a cover letter.
JVP values diversity and inclusion and the benefits this brings. We aim to appoint the most suitable candidates at all times and welcome applications from people from all different backgrounds. People of color, Sephardi and/or Mizrahi applicants, people with disabilities, and transgender or gender non-conforming applicants strongly encouraged to apply.
Jewish Voice for Peace opposes anti-Jewish, anti-Muslim, and anti-Arab bigotry and oppression. JVP does not discriminate on the basis of race, color, age, ethnicity, religion, national origin, pregnancy, sexual orientation, gender identity, sex, marital status, disability, or status as a U.S. veteran.
Removing bias from the hiring process
Your application will be anonymously reviewed by our hiring team to ensure fairness
You'll need a CV/résumé, but it'll only be considered if you score well on the anonymous review
Applications closed Fri 27th May 2022
Removing bias from the hiring process
Your application will be anonymously reviewed by our hiring team to ensure fairness
You'll need a CV/résumé, but it'll only be considered if you score well on the anonymous review
Applications closed Fri 27th May 2022