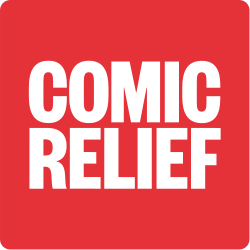 Research Study (pilot): Mapping and unearthing complexity of the funding eco-system for local-level VAWG organisations

Overall research scope and objectives  
The purpose of the research is to review, analyse and map the funding mechanisms and flows for domestic abuse services and provide a set of recommendations on how funding flows could be improved to ensure more sustainable, long-term funding for specialist community-based services at local level.
Building the Evidence Base 
The specific objective is to build the evidence base, (working with local frontline service providers) to come up with a set of key step changes for funders and commissioners that will increase the flow of finance for VAWG services at local level. 
The findings from the research will contribute as an input to an event with decision-makers, stakeholders, and local organisations in the Autumn. The purpose of which is to examine the case for reform in funding mechanisms that will shift us away from post code lottery allocation  to a more joined up, long-term funding architecture  - which offers reliable, guaranteed and predictable funding for prevention and support to survivors, based on location and equality in access for all survivors. 
The research will cover the following main lines of inquiry:
Conduct an analysis of the multiple funding mechanisms and resource flows[1] of community-based VAWG services.  Working together with regional-based samples of CR funded grantees, gather and analyse organisational finance flows, as well as the barriers and challenges that small-medium sized local organizations face in access to different funding pots, for community-based service provision.
Drawing on emerging findings, as well as existing VAWG sector research and knowledge, map and analyse current funding flows to VAWG organisations: develop a simple-to-replicate methodology that collects, synthesises and illustrates a place-based model of funding. The main aim is to highlight the disparities in access to funding flows and income sources to support the range of VAWG services, especially for BAME, LGBTI+, disabled etc service providers (expert 'by and for' sector). 
Capture and analyse the knock-on effects of the funding system "dysfunctionalities"[2] and blockages experienced by VAWG providers (e.g. staff time staff taken to complete grant applications, tenders, multiple reporting systems, staff turnover related to short term contracts, etc; range of activities that take staff time away from actual service provision).     
Recommend a set of reforms and corrective mechanisms to ensure that finance gets down to the local level, with a broader and inclusive reach for services providers that have been on the margins of accessing finance.  What would a local, survivor-first, user-friendly funding eco-system look like?  (considering multiple funding sources i.e. local and central government, trust and foundations).
Research Deliverables 
A written report which includes presentation of quantitative and qualitative findings, which details the results of the financial analysis, and records the lived experiences of frontline service organisations in accessing funding. 

A set of visual aids presenting the financial analysis including illustrations that demonstrate the current complexity of 'the funding plumbing system', the multiple funding flows, and a diagrammatic illustration of what a reformed/improved funding pathway would look like.

Deliverable should also include, after the testing and results, a refined version of the methodology which can be easily replicated.  Using the principles of agile to implement -  simple and user-friendly. 
 Research approach and methodology 
Sample and scope: approx. 16 Comic Relief-funded VAWG organisations in 3-4 regions/locations across the UK, as well as a broad range of local stakeholders (public and private funding sources) and key informants.
Quantitative data collection and analysis
Design quantitative data collection strategy and framework to robustly compare VAWG organisational, financial data from publicly available financial accounts

Collect, code, synthesise and analyse quantitative data on VAWG funding sources, considering multiple variables.

Work with VAWG organisations to clarify financial data, with minimal additional administrative burden on VAWG organisations.

Qualitative data collection and analysis

Working closely with the Comic Relief advocacy research team, design qualitative research methods, which documents the views of grantees, gathering insights from VAWG organisations on the lived experiences of accessing, and managing multiple funding flows.

Triangulate qualitative insights with quantitative data findings, helping to explain funding flows.
Budget, Timeline and Resources 
This work is expected to take around 20 days. We are accepting offers up to £12,000 exc. VAT.

Comic Relief will make available background documents on recent Comic Relief scoping studies as well as an initial literature review.

Comic Relief will facilitate access to organisations financial information and grant partners.
Timeline 
Deadline for application: July 6th 12:00 midday (GMT+1)

Shortlisting and interview: 8th and 9th July

Researcher appointed: 10th July

Research begins 13th July

Research ends: Early August (negotiable).
Consultancy/Researcher requirements 
Essential 
Researcher(s) with solid knowledge of central, local and private sector funding sources and commissioning processes.
Proven experience of carrying economic analysis, using quantitative and qualitative data analysis, especially socio-economic analysis

Ability to write in plain English, present quantitative data simply, with creative visuals in formats for different audiences
 Desirable
Preferably with research experience that focuses on how to create better and effective access and management of locally-managed funds or innovative funding models.
Experience of working with marginalised communities and/or organisations from the "by and for" expert sector, preferably in the VAWG sector.  
We particularly welcome applicants from under-represented backgrounds, especially black, Asian and minoritized groups, disabled and LGBTQI+ people.
Applicants from any UK region are welcome to apply. The research will be remote based and will not require travel to our offices.  
Please submit your application by 6th July 00:00 (GMT+1). Zoom interviews will be held on 8th and 9th of July.
[1] We refer to this as the mapping of the "funding plumbing system"
[2]  For our meaning of dysfunctionality and blockages, we are using the metaphor the "poor plumbing system"
Comic Relief
Comic Relief has been a long-term funder of Violence Against Women & Girls (VAWG) organisations working to address domestic violence and abuse. In 2020 Comic Relief is exploring how it can use its (non-grant) assets for advocacy in line with its funding priorities - complementing and amplifying the work of its grant partners. For this purpose, Comic Relief is commissioning a research project and is looking for an experienced researcher(s) to carry out a socio-economic analysis of the local place-based funding landscape of specialist services for domestic abuse survivors. The scope of work is presented below.
Background
Currently the Domestic Abuse Bill is going through Parliament, providing an opportunity to transform the legislative framework and provide for a comprehensive response to domestic violence and abuse. This landmark Domestic Abuse Bill is introducing wide-ranging legislative and policy reforms. The Bill has broad cross-party support but there are still opportunities to strengthen provisions and ensure resource challenges are addressed.
There is a significant concern that the bill's transformative potential will not be realised. Specifically, there are concerns that despite the proposal to require local authorities to provide emergency accommodation (and potentially a wider range of services) – there simply isn't the money in local authority budgets to do this. In December 2019 Women's Aid produced a report that set out that £393 million a year is needed to provide the support that is needed. In addition, as the recent COVID19 pandemic has shown, the funding to deliver the specialist services appears to be limited, dispersed and spread across government departments.
New statutory obligations in the Bill will increase the obligation placed on local authorities to provide finance without the funding match to guarantee quality services. While grants from private foundations go some way to cover the funding shortfall, these are not joined up or aligned with the public sources which adds to the complexity of accessing funds, especially for small, locally based community providers of services for survivors.
VAWG organisations have responded by trying to diversify their income sources - with varying degrees of success (Imkaan, 2018). Smaller, community-based, especially from the 'by and for sector', organisations appear to be in a more vulnerable financial position, relying on multiple, insecure sources to 'survive rather than thrive' (Imkaan, 2018). It is unknown how much is available or spent on VAWG services by government or foundations, and how much promised funding reaches, or trickles down to frontline VAWG organisations. The COVID-19 crisis has exacerbated vulnerabilities, with some indicative reports suggesting that many organisations are months, or even days away from shutting their doors.
If the bill passes which legally obliges local authorities to fund these services without additional resources to do so, then the quality and consistency of support services are unlikely to materialize. Consequently, long-term funding is key for sustainable provision which covers the range of services, from preventive work, ensuring that survivors can reach safety and the specialist support needed to rebuild their lives.
In this context, the need has never been greater to map, re-evaluate and reform the current VAWG funding environment. There is an identified urgency to prioritise the diversity of survivor needs and effectively resource specialist community-based service providers, especially those working with marginalised communities (known as the 'for and by' expert sector).
Inclusivity
We recognise diversity and inclusion are a source of strength in achieving our mission. We therefore welcome everyone, trusting what makes us different brings creativity, styles and experiences to help us collectively do our best work. That's regardless of your gender, age, disability, religion, sexual orientation, and cultural identity. We especially welcome those from under-represented groups in modern grant-making and fundraising. We are on a journey, but if you join our team you will be part of a community that is committed to creating a diverse and inclusive environment where we want you to:
Be valued for being yourself

Do your best work, and be supported to break down barriers so you can succeed

Be heard, respected, and treated as an equal, whatever your level, experience or background

Be part of a team that is committed to making this happen – with our colleagues, partners, and contributors.
Comic Relief is committed to preventing and protecting all people from harm in their interactions with us. We expect all those that act in our name to uphold our approach to doing no harm.
Role posted -
11:35am, 22nd Jun 2020 BST