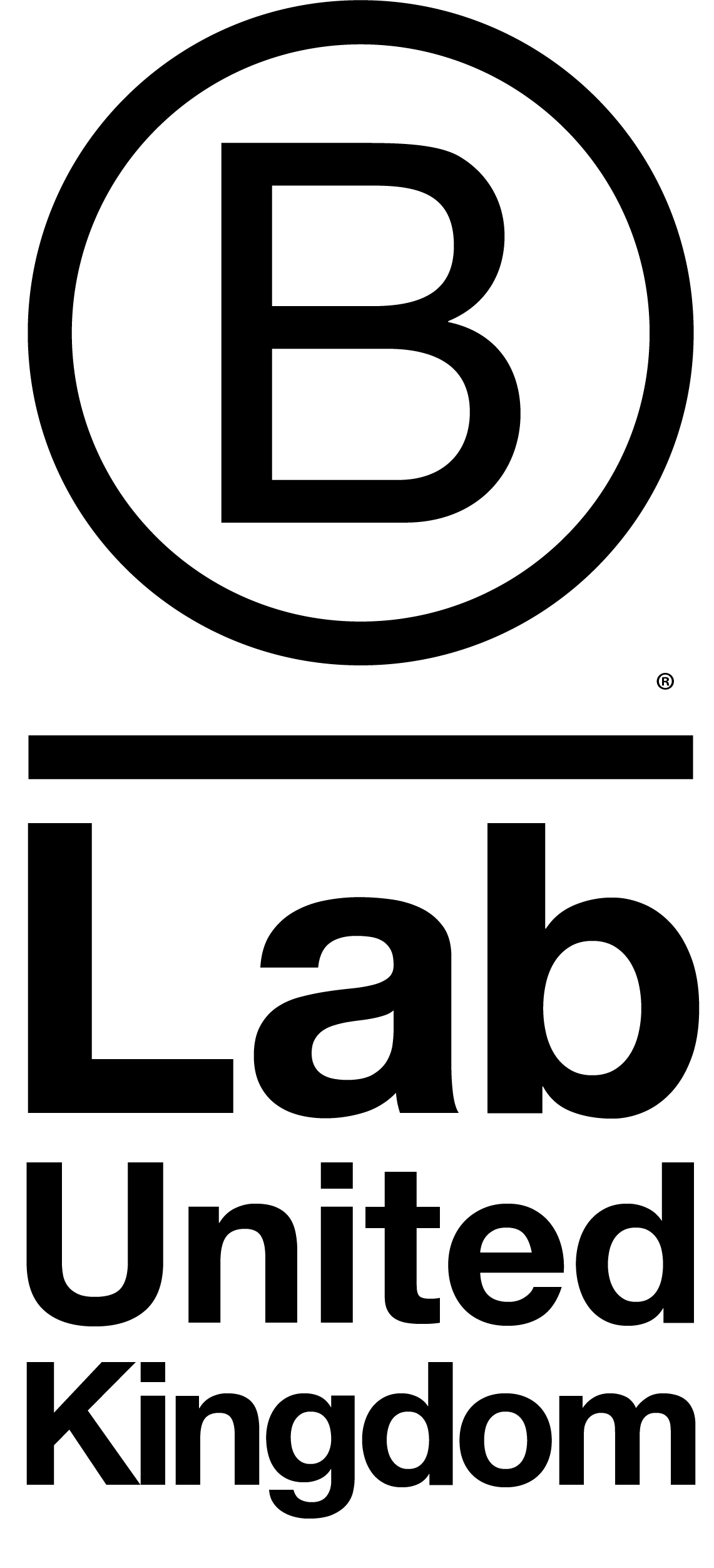 Finance Manager
B Lab UK
Location
Whitechapel, London with hybrid working from home
Salary
£41,520-44,625 plus benefits, depending on experience
Team
Finance and Operations
Closing: 12:02pm, 19th Oct 2022 BST
Job Description
Reports to: Director of Finance & Operations
This is a new role in a fast-growing organisation working with business to transform the economy to benefit all people, communities and the planet. 
The B Corp Movement
B Lab UK is part of the global B Corp movement. Certified B Corps seek to redefine success in business by putting social and environmental impact on a par with profit. The B Corp community is a global movement of businesses who provide leadership by demonstrating their commitments to people and planet and create examples of success for others to follow. There are now over 5,000 B Corps in over 80 countries and covering 150 sectors, including Patagonia, The Body Shop, The Guardian and Divine Chocolate.
B Lab was created as part of this movement, with the mission to inspire and enable people to use business as a force for good. There are B Labs across the globe and our purpose is to redefine success in business through building a community of locally engaged businesses, raising awareness of the B Corp movement and championing change in the UK economy. 
The role:
With the growth in demand from businesses to join the movement, this is an exciting time to join us in a new role which will evolve with B Lab UK's needs, focussing on providing quality financial information and analysis as well as maintaining financial controls, creating great learning opportunities for the right person.
 Tasks and responsibilities include: 
Liaise with the current outsourced accounting service to ensure bookkeeping records on financial systems are accurate, and meet B Lab UK needs, processes and policies.

Check the provided monthly management accounts for accuracy and provide analysis and narrative for budget-holders and the Leadership Team and undertake other necessary analysis that enables informed decisions at strategic and operational levels.

Facilitate the Leadership Team in financial planning:

Coordinate and prepare the annual budget and forecasts and other financial plans, as appropriate;

Financial modelling to test planning and budgeting scenarios, impact of pricing changes and ad-hoc initiatives and proposals.

Manage the Finance Officer, and in line with best practice management standards, supervise, motivate and appraise, coach and support development.

As B Lab UK grows, contribute and support the planning and coordination of establishing in house finance activities, including the selection and implementation of appropriate systems and resources required.

Ensure the effective and efficient use of operating cash, including overseeing debt collection; monitoring short-term cash needs and forecasting longer term cash requirements.

Ensure compliance with relevant statutory requirements including Charity and Company Law, PAYE, VAT, Corporation Tax and Payroll.

Develop and implement financial procedures and controls appropriate to B Lab UK to ensure its assets are adequately protected and managed.

Develop improved reporting to stakeholders to increase their understanding of financial matters and develop external reporting of the sustainability of B Lab UK's operations.

Support the annual audit process, liaising with auditors, providing all required information, and any analysis requested for statutory accounts for B Lab UK under the Charity SORP.

Support the development of IT and systems appropriate for B Lab UK as it grows.

Lead, assist with and/or contribute to other Operations activities and Team projects and activities as required.


Skills and Experience  
Essential:
Qualified accountant, preferably ACMA or ACCA or equivalent experience, with demonstrable post-qualification continuing development.

Demonstrable experience of establishing financial controls and processes

Demonstrable experience in preparing management accounts and analysis, providing a narrative for non-finance stakeholders.

Demonstrable experience of preparing budgets and forecasts.

Advanced spreadsheet skills, including experience of building models and sensitivity analysis to support business planning

A good understanding of:

the legal requirements for statutory accounts especially as related to charities

VAT and tax principles related to charities (or other mixed rate)

Cash management

Ability to manage projects effectively (systems implementations or other)

Proven organisational skills, including prioritising to meet competing deadlines.

Great attention to detail and accuracy

Good problem-solving skills

Adaptable and comfortable working in a fast-paced and dynamic start-up environment.

Desirable:
Staff management

Experience of preparing charity statutory accounts.

Systems selection and implementation

IT and systems development
Person Specification
Passionate about the role that business can play in creating the future that benefits all people and the planet.

Strong verbal and written communication skills. Able to demonstrate a professional manner in writing and verbally both remotely and face to face

Analytical, with a commercial mindset

Ability to respond flexibly to changing needs, whilst maintaining appropriate financial controls.

Ability to maintain confidentiality and deal with commercially sensitive information

Self-motivated, proactive and structured worker, happy to work independently as well as collaborate with other teams.

Committed to justice, equity, diversity and inclusion

Good interpersonal skills to work collaboratively across teams.

A strong work ethic, keeping to deadlines with the ability to prioritise, a finisher of tasks

Eligible to work in the UK (we will not be able to provide visa sponsorship)
Benefits:
Opportunity for Flexible working 4 or 5 days per week

Hybrid working

25 days holiday plus bank holidays (pro rata for part time staff)

Our office is closed for the Christmas holidays, no need to take extra holiday!

1 additional annual leave day (pro-rated for part-time staff) for each complete year of service, up to a maximum of 30 days

Private Medical and Dental cover

£200 Annual Wellbeing allowance
2 paid volunteer days per year

Enhanced Parental Leave and family friendly policies 

Learning and Development opportunities 

Pension and Life Assurance

Cycle to Work Scheme 

Income Protection policy

Employee Assistance Programme

Working in a flexible office workspace with member benefits 
How to apply:
B Lab believes an equitable and inclusive work environment and a diverse, empowered team are key to achieving our mission. We're not looking for candidates who are "culture fits." We're looking for candidates who can expand our culture and challenge business as usual. We strive to foster an environment where all staff can bring their whole selves to work, by their own definition, and we strive to provide all candidates with an equitable and accessible recruitment process. If we can offer accommodations for you in the recruitment process, or if you have feedback on how to make our recruiting more equitable or accessible, please contact us at hiring@bcorporation.uk.
Recruitment Process
We use a blind recruitment process, to avoid biased screening, where the initial selection is wholly based on answers to pre-defined questions scored by a panel against criteria for the role (N.B. the scoring panel does not see the applicants CVs or any other information about them, so you should ensure your answers to the questions are specific and give real examples demonstrating your experience and skills).
After the initial screening process the short-listing process will consist of at least 2 panel interviews - one technical interview with a task to prepare and present, and one conversational interview. Interviews may be conducted remotely or at our offices, dependent on government guidance.
Removing bias from the hiring process
Applications closed Wed 19th Oct 2022
Removing bias from the hiring process
Your application will be anonymously reviewed by our hiring team to ensure fairness
You'll need a CV/résumé, but it'll only be considered if you score well on the anonymous review
Applications closed Wed 19th Oct 2022