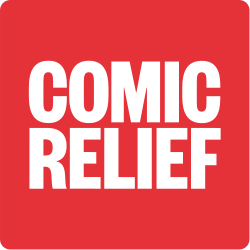 Senior Production Manager (Mat Cover)
Comic Relief
Team: Content Team
Grade: Senior Manager/Manager
Salary: £48,186 - £54,000
Location:

Our offices are in London, and we are a hybrid working organisation

Closing: 11:52am, 28th Nov 2022 GMT
Perks and benefits

Employee Assistance Programme

Enhanced maternity and paternity leave
Job Description
The purpose of the Job
The Senior Production Manager will be accountable for the overall production process and will work closely with the Head of Content in managing the overall budget, schedule, deliverables and contractual obligations of content production for Comic Relief's own use and external partners. The Content Team at Comic Relief produces a range of digital first entertainment and factual content for our organic channels. We also oversee production of various elements of our Red Nose Day broadcast content across the BBC and other channels including appeal films in the UK and internationally.
Key responsibilities:
Ensures all production is within budget, on schedule and on time.

At the start of a new financial year, work collaboratively with the Head of Content to draw up budgets, staffing and resource needs for content activity in year ahead, offering up solutions to balance production, financial and editorial challenges.

Work with Finance Business Partner to re-forecast and cost report throughout the year.

Work with in-house Legal and Business Affairs to draw up commissioning agreements and production/co-production agreements.

Nurture and maintain relationships with partner organisations, notably their Production Management counterparts

Negotiate agreements and rates with external suppliers securing the best deals for production, including an up-to-date knowledge of the market.

Day to day management of all line items in the budget.

Contractual management of freelance staff (and contributors), negotiating rates, terms and conditions of employment.

Oversee all  shoots, travel, accommodation, logistics and staff welfare to enable successful, safe travel, shoots and editing.

Ensures delivery of the content is to the correct technical specification.

Ensures all rights and permissions paperwork is signed and correct.

Ensure all production is fully insured.

Ensure the Producers assess risk and curate Production Health & Safety Protocols where needed and support with implementation.

Oversee the management of the in-house edit system

Oversee the management of the Comic Relief Archive

Line manage the Production Coordinator and any additional fixed term campaign production staff that join the team as well as being an effective and diplomatic communicator, helping to support the entire content team through Production
Essential Competencies:
Excellent budget and forecasting skills

Able to interpret creative ideas from a paper development into schedules and budgets - Excel skills essential.

Good understanding of ALL aspects of production.

Good understanding of the legal requirements of filmmaking, rights, permission etc

Good understanding of Safeguarding considerations of production

Exceptional negotiating skills.

Think strategically and be able to evaluate decisions in the short, medium and long term.

Effective communication skills, written and oral – including strong presentation skills.

Building and sustaining effective working relationships both internally and externally.
Logistical thinker, must be task and deadline orientated.
Inclusivity at Comic Relief
We recognise diversity and inclusion are a source of strength in achieving our mission. We therefore welcome everyone, trusting what makes us different brings creativity, styles and experiences to help us collectively do our best work. That's regardless of your gender, age, ethnicity, disability, religion, sexual orientation, and cultural identity. We especially welcome those from under-represented groups in modern grant-making and fundraising. We are on a journey, but if you join our team you will be part of a community that is committed to creating a diverse and inclusive environment where we want you to:
Be valued for being yourself

Do your best work, and be supported to break down barriers so you can succeed

Be heard, respected, and treated as an equal, whatever your level, experience or background

Be part of a team that is committed to making this happen – with our colleagues, partners, and contributors.
Comic Relief is committed to preventing and protecting all people from harm in their interactions with us. We expect all those that act in our name to uphold our approach to doing no harm.
Removing bias from the hiring process
Your application will be anonymously reviewed by our hiring team to ensure fairness
You'll need a CV/résumé, but it'll only be considered if you score well on the anonymous review
Applications closed Mon 28th Nov 2022
Removing bias from the hiring process
Your application will be anonymously reviewed by our hiring team to ensure fairness
You'll need a CV/résumé, but it'll only be considered if you score well on the anonymous review
Applications closed Mon 28th Nov 2022